Do You Want to Marry a Japanese Woman in 2023?
Blog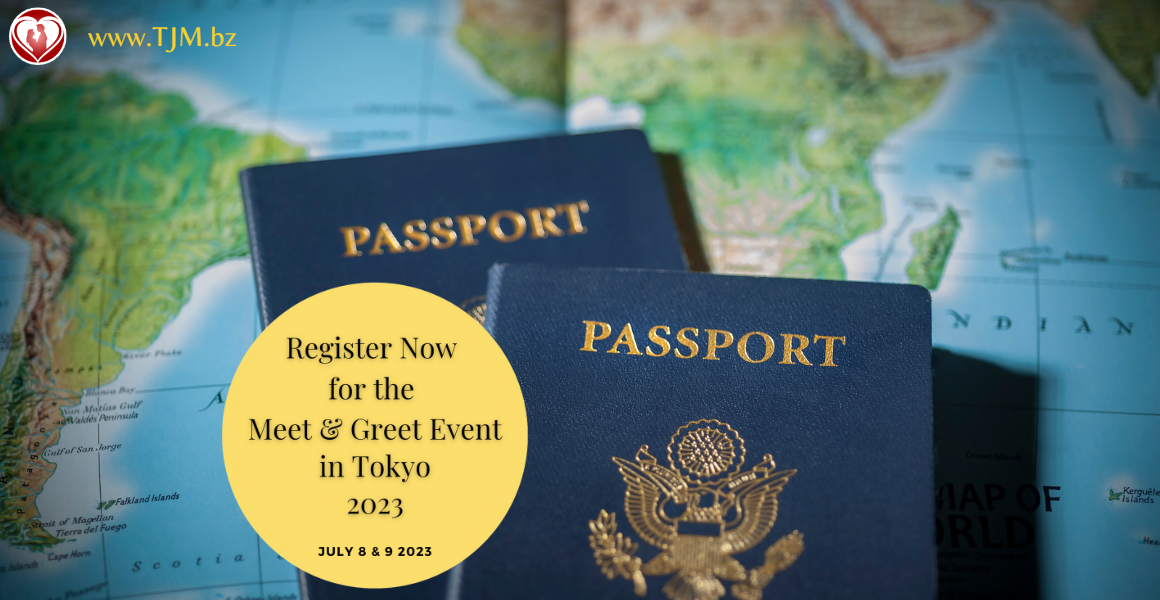 Do You Want to Marry a Japanese Woman in 2023?
Do you want to marry a Japanese woman in 2023?
If so, do you have a VISION as well as STRATEGIES?
For the past three years, the Corona Pandemic has changed the world. Many of our male clients canceled their flights to Japan, and time went by without any action. However, some of our female members, who had been sincerely searching for their lifelong partner despite the pandemic, disregarded their own risk and bravely traveled abroad to meet gentlemen. As a result, we continue to receive reports of happiness from couples who have reached a joyful marriage.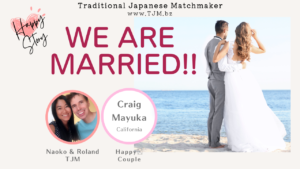 You may already be aware that on May 8th, 2023, the Japanese government lifted all COVID restrictions for travelers. Now that the COVID crisis is behind us, it's the perfect time to reignite your life's journey.
"As a matchmaker, I strongly urge all single professionals who wish to marry a Japanese woman to passionately plan, strategize, and execute those plans. 
Finding a lifelong partner is an endeavor just as important as your daily professional tasks."
Please consider the following points as part of your strategy.
Marry a Japanese Woman in 2023
Book a Flight to Japan Today
Create Your Perfect Profile
Join Our Event in Summer 2023
Book a Flight to Japan Today

In Japan, there is a saying, "Warau Kado Niwa Fuku Kitaru," which translates to "Happiness comes to those who smile." However, this doesn't necessarily imply that one must force a smile to attain happiness. Instead, it's about your mindset and state of being. When your perspective is clear, happiness will naturally find its way to you.

By acting as if you already possess what you desire, you engage your subconscious mind, bringing you closer to achieving the outcome you want.
Create Your Perfect Profile

We highly recommend creating your perfect profile now if you want to marry a Japanese woman in 2023, since we will start a search soon after you complete your profile.

A perfect profile is one that attracts women. The points are photos and writing about what makes her happy after getting married.

Some male members write about what they want, and it doesn't work.
For example, if you write, "Looks are most important" to select women, when she reviews this phrase in your profile, she will think, "He must be a judgmental person."

Likewise, when you write a resume to apply for a new job, you will need to express how beneficial you are to the company.

Join Our Event in Summer 2023

Joining our event is the perfect event for you if you find a Japanese woman in 2023.

You book a flight and create a perfect profile. We will start a search for you and find a nice Japanese woman. We invite women who match your preferences.

In 2023, we are going to host our Meet and Greet Japanese Woman Event on July 8th and 9th. This is a full-member only event, so you will have time to prepare for this exclusive event.

Click here to signup for our event.

You are always welcome to join!

Also, this is a great opportunity to meet Japanese women and TJM's matchmakers, Naoko, Luna, and Ayako.
Before the pandemic, some single professionals said, "I am too busy to visit Japan." During the pandemic, they may have had time, but the Japanese country closed the border. In May 2023, there will be no travel restrictions.
Are you still busy and postponing your most important life project of "marrying a Japanese woman"?
Now there are no excuses!

Plan with strategies, and let's just take action!
We have learned that unforeseen events can occur at any moment, causing our lives to change abruptly. Therefore, we should always be true to ourselves and live without regrets."

We look forward to meeting you in Tokyo!
Naoko Matsumoto
Founder and CEO
Traditional Japanese Matchmaker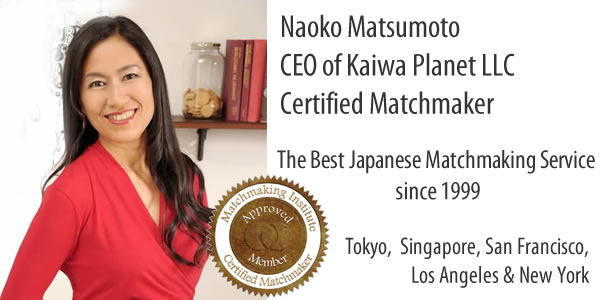 Traditional Japanese Matchmaker is the best dating and matchmaking service in Japan that is specialized for single professionals and Japanese women established in 1999. Please click the link below to sign up for TJM's Free Registration if you are truly interested. We look forward to assisting you in finding your Japanese wife.