Tips for Your First Date with Japanese Women in Japan
Tips for Men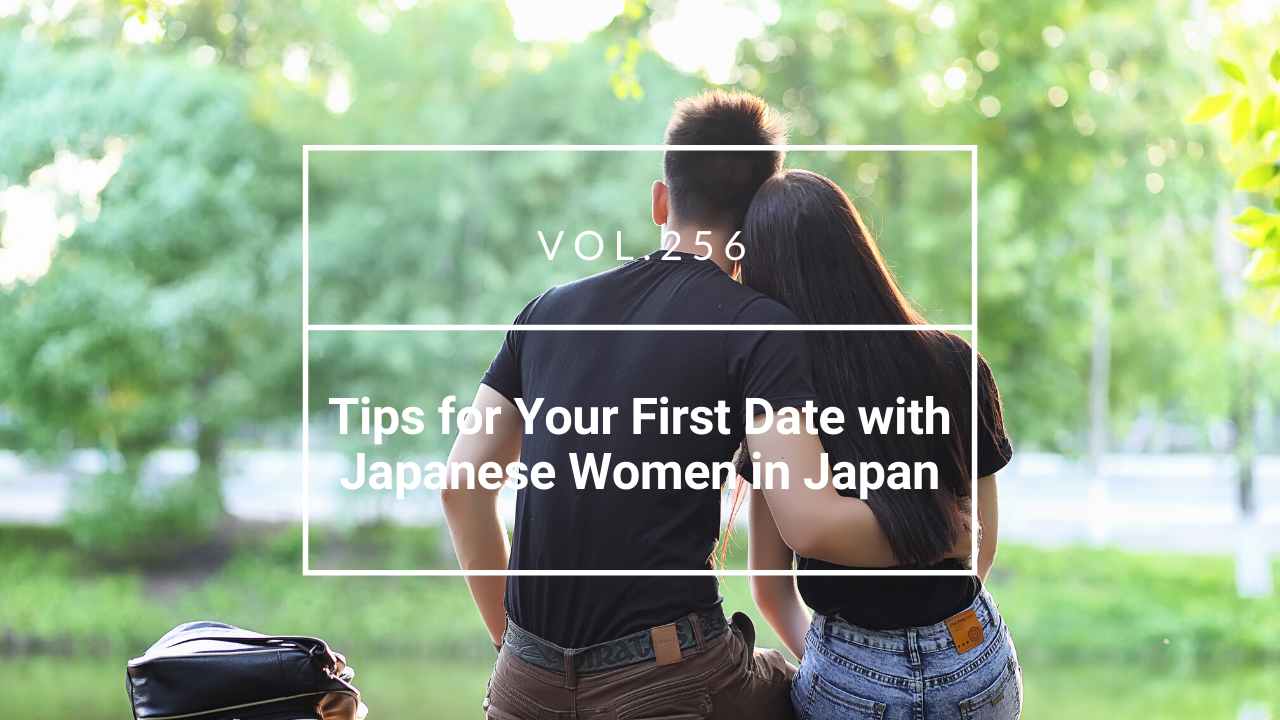 Tips for Your First Date with Japanese Women in Japan
Every month, many of our male members visit Japan in order to meet Japanese women in Japan. If you are planning to visit Japan, it may be your first time dating Japanese women in Japan. So, we would like to share with you some tips for successful and fabulous dating with Japanese women.

Tip #1:
Focus on Her when You are Dating with Her; Never Talk about Other Women
There is no doubt as to the importance of this tip and it may seem obvious, but many men tend to make this fundamental mistake. We arrange up to three meetings for you when you visit Japan. So, that means that you will be able to date with more than one Japanese woman during one visit. We highly recommend that you focus on one woman while dating with one Japanese woman. You may say, "I know, I know!", but many of you talk about other women such as your ex-wife, ex-girlfriends, and other women you are corresponding with now.
Hearing about other women in your life will never make her happy. Please, NEVER EVER talk about any OTHER women!!! Instead, FOCUS on the women who is IN FRONT OF YOU NOW!!!
Even though she may ask about your ex-wife, ex-girlfriends, or women you are corresponding with now, it would be better not to answer her questions straightforwardly. You can say, "I want to focus on YOU since I want to enjoy the moment with YOU now!" This is a smart answer and makes her feel happy. As a result, the relationship with her will surely grow.
Also, never ever ask about other men. "How many men have you been introduced to by the matchmaking agent?" This is one of the WORST questions that she NEVER wants to be asked, and she certainly doesn't want to answer. We understand that you are just curious, but these kinds of questions give her a negative impression of you and shows the weakness of your personality. If you are confident, you will not find it necessary to ask such questions.
We highly recommend that you and she focus on the moment you and she are sharing now. Talking about your and her past relationships during your first date together is not a beneficial topic to discuss. There are many other topics that you can discuss during your first date if you have only a short time. If you think talking about each other's past relationships is really important, you can talk about it later when the relationship with her is closer.
The purpose of the first meeting is to convince her to say that she wants to see you again. If you have scheduled the second date with her while staying in Japan, it means that you have been successful!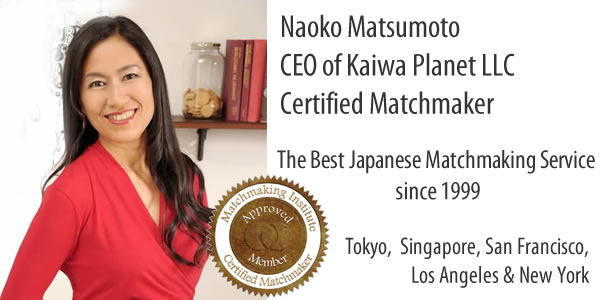 Dating and Matchmaking Service for Single Professionals and Japanese Women Established in 1999
We have been working as professional Japanese matchmakers for 21 years. We look forward to assisting you in finding your Japanese wife. Please click below to make an appointment for a Free Skype consultation if you are truly interested. We are happy to make an appointment with you after you have created your own profile. https://meetjapanlady.com/company.html

Naoko Matsumoto
CEO and Your Personal Matchmaker
Traditional Japanese Matchmaker