#097 Which Would You Like Better, Speed Dating, or Slow Dating?
Tips for Men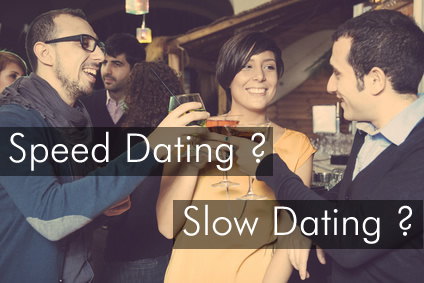 #097 Which Would You Like Better, Speed Dating, or Slow Dating?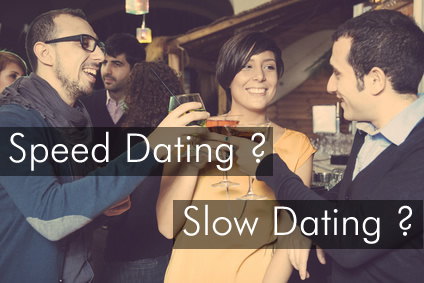 We have hosted Speed Dating Events many times in various cities around the world, such as Tokyo, NYC, LA, and Singapore.
We appreciate that more than 40 people joined each of our events, and we have heard that some attendees found their partner through our events.
However, we are considering if Speed Dating is the best event for everyone since there are both pros and cons. Here are cons that we would like to improve if possible.
It is not easy for us to follow up with all of the attendees after the event since most of the attendees were NOT our members. Generally, the purpose of a host of a speed dating event is to organize the event. However, the host may not be able to assist with the attendees' future relationships after an event if they are not their clients.
The time which is given to each attendee is usually only 3 minutes. It is too little time to get to know a person when meeting for the first time.
Attendees usually cannot remember the name of the person whom they want to talk to again. The more people join an event, the more difficult it is for the attendees to remember peoples' names.
Beautiful, sexy, foxy women and good looking guys always get more attention at speed dating events than average looking people. If you are a modest looking and/or quiet man or woman who is not confident, it is a disadvantage at a speed dating event.
You do not know an attendee's age, marital status, educational background, and their career. What if she is a married woman? (We do not have married women!)
We are now planning a TJL Event in TOKYO on Sat July 11th, and we would like to ask you what kind of event you would like to join.
Do you think a speed dating event is best? Would you like to meet as many Japanese women as possible at one event even though the time you can talk with each woman is only 3 minutes?
Would you prefer a Slow Dating with fewer people? Talking at the same table at a fine dining restaurant creates more natural situations for meeting Japanese women.
Would you like a discussion workshop? At a discussion workshop, we discuss some topics about relationships and love with Japanese women. Exchanging valuable opinions helps attendees to understand Japanese women's traits. Attendees will be able to see not only their outer appearance but also their inner beauty.
Also, we are thinking about holding member only events in the future. The advantage with this type of event is that event attendees (all must be members) can look at the profiles of female members who are attending the event in advance. Event attendees may also check female attendees' profiles after the events. If you and she attended the same event, you will be able to easily make a contact request.
Which would you like better, speed dating, or slow dating? Or would you like a discussion workshop? Do you have other suggestions for fun events?
In order to assist all event attendees in finding true love, we would like to hear your opinions to help us improve our future events.
If you reply to this email, we will receive your opinion. If you read this article at the website, would you please write your opinion in the comment field?
We appreciate any of your thoughts. Thank you.
We are always happy to assist you!
Naoko Matsumoto: CEO and Your Personal Matchmaker