Japanese Female Hairstyles: Which Do You Find More Attractive, with Bangs or Full Length?
Blog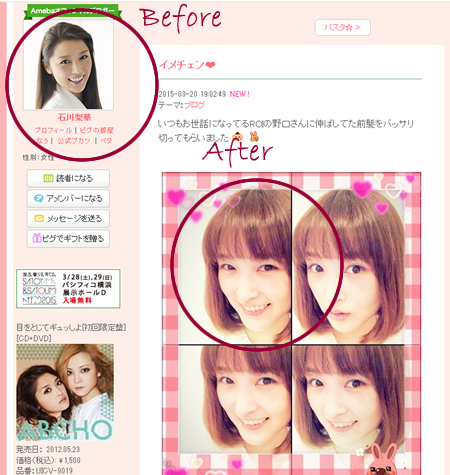 Japanese Female Hairstyles: Which Do You Find More Attractive, with Bangs or Full Length?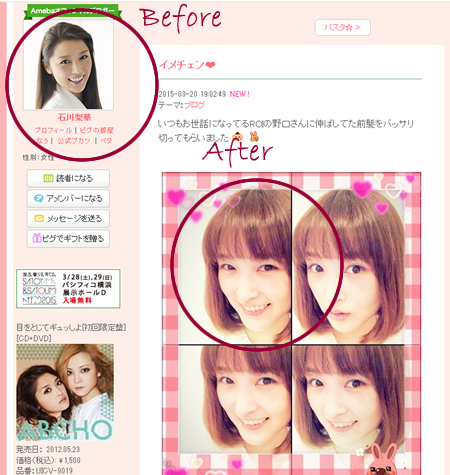 Rika Ishikawa's Official Blog
Here are the pictures of a young Japanese singer who updated her blog and talked about her hairstyle. She just had a haircut. She really liked her new hairstyle since she hasn't had bangs in a long time. You can see her former hairstyle at the upper left side. When comparing her two before and after pictures, you may feel that she looks younger with short brown hair with bangs than with long black hair without bangs.
Which hairstyle do you find more attractive, with bangs or full length?

Which hairstyle do you prefer: long black hair, or short brown hair?
We always recommend to a Japanese woman who visits our office for her interview to keep long black hair if she has it, and we advise her to change her hair color black if she has short brown hair.
The reason why we recommend to our female clients to have long black hair is because most of our male members who visit our office always choose women who have long black hair.
Through our 16 years' experience of matchmaking service, we realized that more than 80% of our male members who are attracted by traditional Japanese women would prefer to meet their ideal Japanese woman who has long black hair.
However, like the young singer in the pictures I described earlier in this article, many young Japanese women would like to have short brown with bangs because they would like to show themselves as being younger than their actual age. They also dream of being like western women, so many Japanese women have their hair dyed to light brown.
So, if you are dreaming of meeting very traditional Japanese women such as HEIAN period women, http://bit.ly/1Gt9BVF, their numbers are fewer nowadays.
Which hair style do you prefer for your Japanese wife to be?
It is good to discuss with your future wife to be since Japanese women are always curious and would like to learn what type of Japanese woman you are dreaming about.
This link may also help.
http://bit.ly/1MYqwEQ
Naoko Matsumoto
Founder & CEO of Traditional Japanese Matchmaker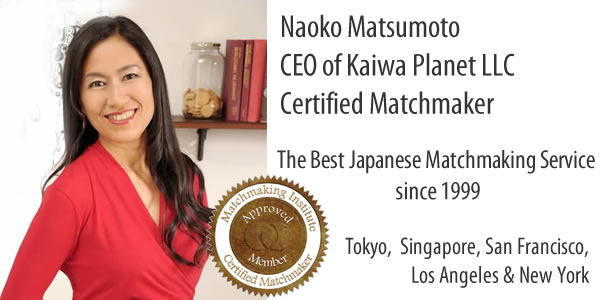 Traditional Japanese Matchmaker is the best dating and matchmaking service in Japan that is specialized for single professionals and Japanese women established in 1999. Please click the link below to sign up for TJM's Free Registration if you are truly interested. We look forward to assisting you in finding your Japanese wife.
Naoko Matsumoto
CEO and Your Personal Matchmaker
Traditional Japanese Matchmaker