The Unexpected Thing That Japanese Women Notice on Your First Date
Tips for Men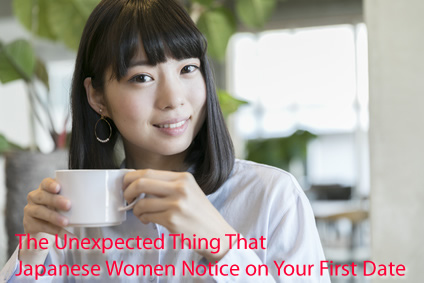 The Unexpected Thing That Japanese Women Notice on Your First Date
We receive feedback from both our male and female clients after their first meeting. When a woman declines a man, there are some reasons. It is not always regarding him, but it is because of something unexpected. We would like to share with you what many Japanese women pay attention to on your first date.
In the feedback form, Japanese women write about the behavior of their dates. Many of them will watch to see how he treats the waiter or waitress at the café. If he shows a terrible attitude toward the waiter or waitress at the café, our female client will mention it on our feedback form and she will decide not to continue with him. Even though he may treat his date nicely, she cannot accept his terrible attitude toward the waiter or waitress at the café.
Most likely, she is afraid that he will treat her like he did to the waiter or waitress after getting married in the future.
Please know that she is silently watching how you behave to the waiter or waitress at your first meeting. When you are nice to the waiter or waitress as you are to your date, your Japanese date will feel more comfortable, trust you more, and will be able to visualize a peaceful future with you.
I hope this info will help you create a successful relationship with your Japanese woman!
Speed Dating Event in Japan on July 7th 2018
If you haven't planned to visit Japan, we recommend to plan on July 7th 2018. We will host a speed dating event in Tokyo, so you can meet manybeautiful Japanese women in Tokyo in one day. Also we can arrange individual meetings for you. I am sure this is a great opportunity for you if you really want to marry a Japanese woman within a year!
Speed Dating Preregistration: Register now, and you will receive the info early.
https://meetjapanlady.com/event.html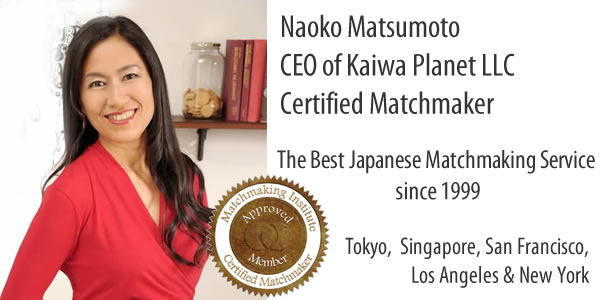 Dating and Matchmaking Service for Single Professionals and Japanese Women Established in 1999
We have been working as professional Japanese matchmakers for 18 years. We look forward to assisting you in finding your Japanese wife. Please click below to make an appointment for a Free Skype consultation if you are truly interested. We are happy to make an appointment with you after you have created your own profile. https://meetjapanlady.com/company.html

Naoko Matsumoto
CEO and Your Personal Matchmaker
Traditional Japanese Matchmaker