#081 "My English is Terrible", is Just a Greeting Message of Japanese Women
Tips for Men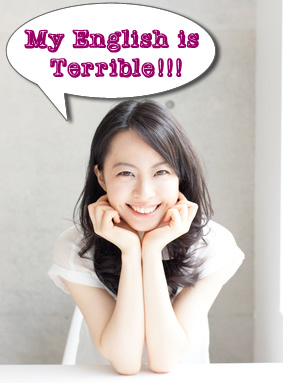 #081 "My English is Terrible", is Just a Greeting Message of Japanese Women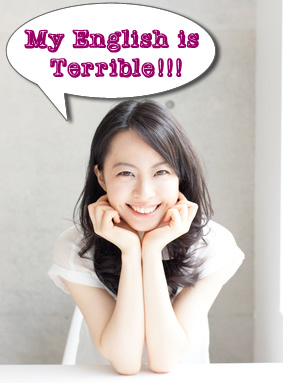 If you have corresponded with Japanese women, you may have heard this phrase from her at the beginning,
"Oh, I am sorry, but my English is terrible!"
Some of our male members become afraid of communicating with her when they hear these negative words. However, you should doubt her words, "My English is terrible!", since it is just a greeting message and her English is excellent most of the time. Most likely, her English is better than your Japanese.
There is a saying in Japan:
"A clever falcon hides his claws."
There might be similar sayings in your country:
"Still waters run deep."
"Cats hide their claws."
"Who knows most, speaks least."
Even though Japanese women typically have an adequate English speaking ability, they tend to hide their ability or show themselves smaller than people around them. It is their habit to look up to others. They want to keep themselves modest and elegant, but not arrogant. It is hard for  foreign people to understand, but it is the culture of Japanese people to make themselves smaller than others, especially to people who are older than themselves. This is the theory of Japanese Beauty.
For Example, in Japan, there are many opportunities to dine out with your boss and colleagues after work. After dinner, the boss typically takes them to a place to sing Karaoke. Can you believe it? It is very common in Japan. They enjoy Karaoke, but they do not sing better than their boss on purpose.
I think the theory of Japanese Beauty is influenced by Confucianism. Confucianism is an ethical and philosophical system which developed from the teachings of the Chinese philosopher Confucius. People who follow Confucianism learn to respect others' authority above their own power. They especially respect people who were born earlier than themselves.
As a matchmaker, I always encourage Japanese women to never say "My English is Terrible", or "I can't speak English very well." Instead of negative words and phrases, I recommend them to say,
"English is a challenge for me!" or
"I am learning English!" or
"I can speak some English!"
I don't think it is necessary to exaggerate one's abilities, but if living in a western country, Japanese women need to be more confident, and I would like you to encourage her,
"YOU CAN DO IT!!!"
I hope this article helps you to understand Japanese women a little better!