Meet Naoko Matsumoto, TJM's Matchmaker, in New York City
Tips for Men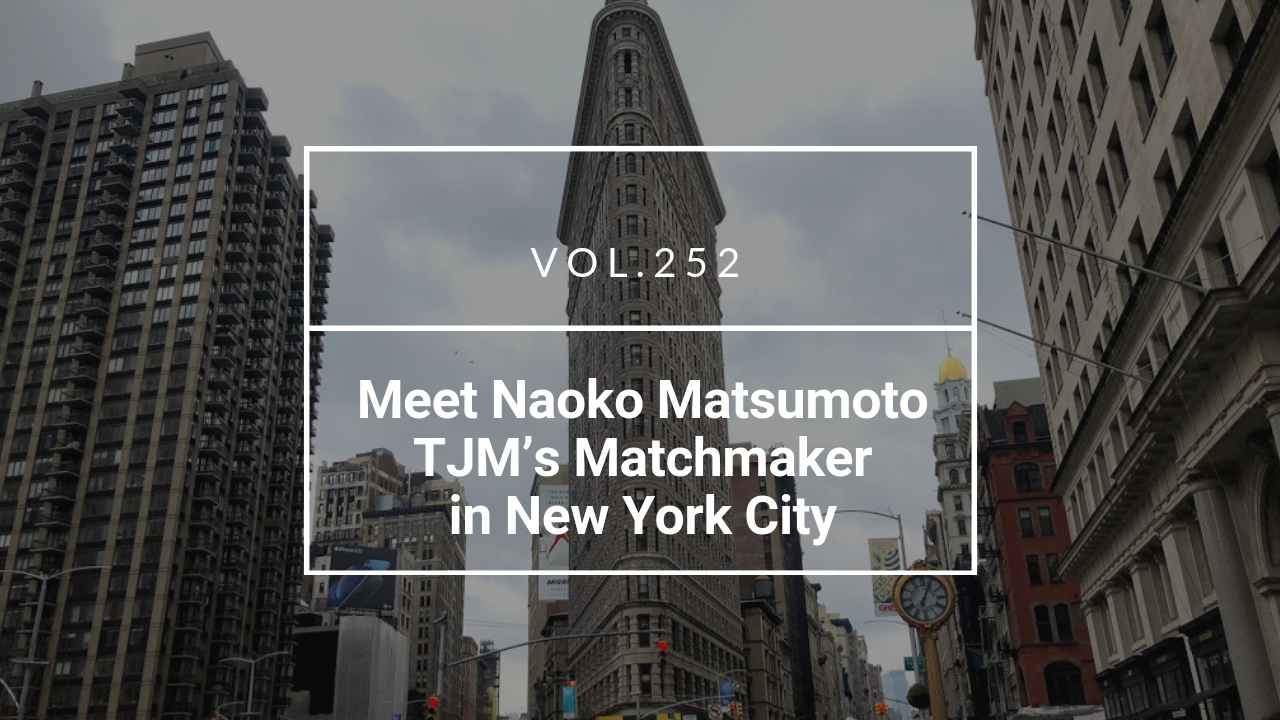 Meet Naoko Matsumoto, TJM's Matchmaker, in New York City
I am going to go to NYC every month. I am here in NYC this weekend,  March 9th and 10th. I am so excited to meet single professionals in NYC. Actually, people come from far away just to meet me in NYC. This weekend, one man is flying in from Toronto, Canada and another man is coming from Miami, Florida. You may not believe it but sometimes Japanese women travel from Japan to visit NYC in order to meet Naoko, TJM's matchmaker, and discuss about their ideal future spouses.
You may know that TJM's Free Consultation is not only for men and Japanese women in NYC, but also for men and women all over the world. And, there are many men and women who are sincerely looking for the right person.
I really appreciate that I can work for single men and women to assist them in creating sincere relationships.
Someone may think that one day, he will meet a beautiful Japanese women on the street BY CHANCE. It is possible, but it may be a miracle. It may be unlikely to happen for most people and you may be waiting for a long time. That is why TJM works for you to find a beautiful Japanese woman for you.
You could wait for CHANCE to strike, or you can decide to TAKE ACTION to make it happen. And, TJM is able to assist you in finding your perfect Japanese woman. Successful men and women who are goal oriented are taking action in order to make their dreams come true.
The opportunity to meet Naoko, TJM's Matchmaker, is for everyone who wants to make his or her dream come true. I am looking forward to meeting with you in NYC.

The next Free Consultation is on April 19th, 20th, and 21st. If you live far from NYC, we also have Free Online Consultations. Feel free to reserve your spot and let's discuss about your ideal Japanese woman.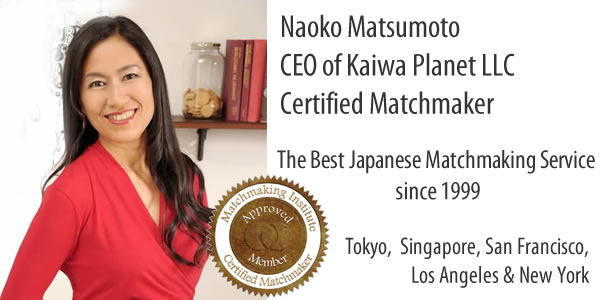 Dating and Matchmaking Service for Single Professionals and Japanese Women Established in 1999
We have been working as professional Japanese matchmakers for 18 years. We look forward to assisting you in finding your Japanese wife. Please click below to make an appointment for a Free Skype consultation if you are truly interested. We are happy to make an appointment with you after you have created your own profile. https://meetjapanlady.com/company.html

Naoko Matsumoto
CEO and Your Personal Matchmaker
Traditional Japanese Matchmaker
Singles Party in Tokyo on July 6th 2019
If you haven't planned to visit Japan, we recommend to plan on July 6th 2019. We will host a singles Party in Tokyo, so you can meet many beautiful Japanese women in Tokyo in one day. Also we can arrange individual meetings for you. I am sure this is a great opportunity for you if you really want to marry a Japanese woman within a year!
Here is the link for the Pre-reservation:
https://canyon-ex.jp/fx2048/event