Singles Event in TOKYO is on Sat. July 6th 2019: Registration Now Open
Events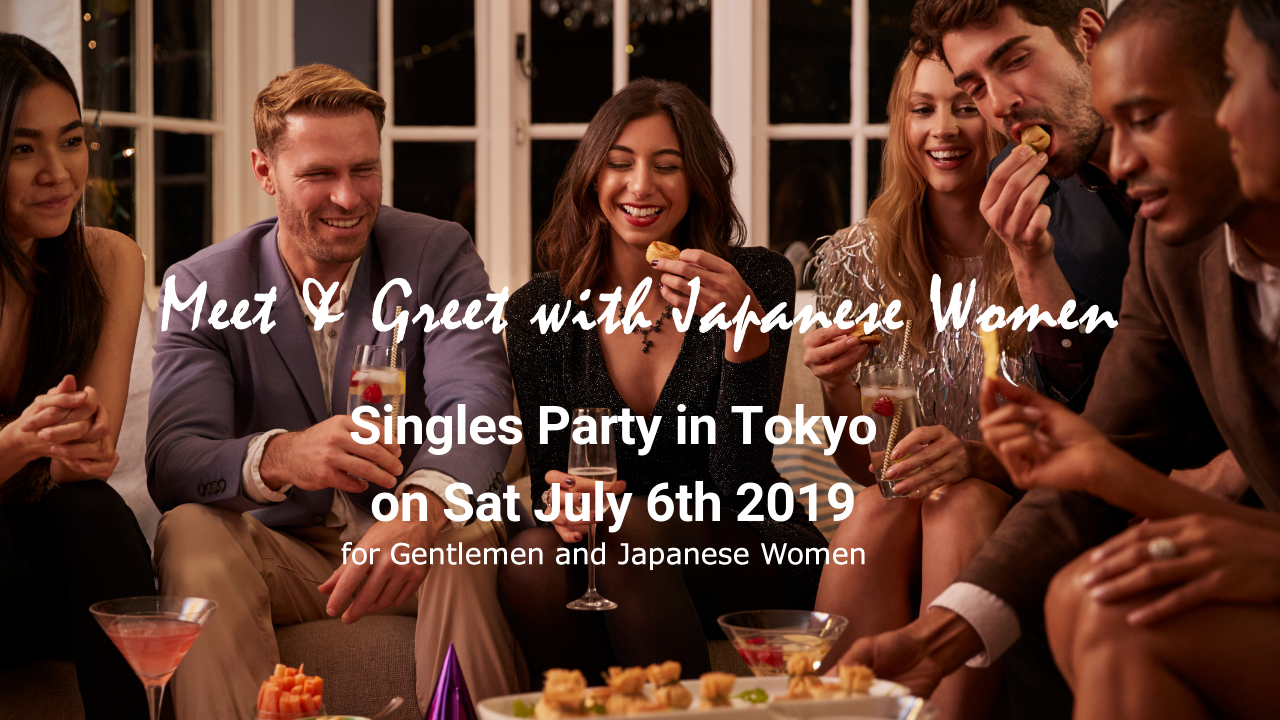 Singles Event in TOKYO is on Sat. July 6th 2019: Registration Now Open
We are so excited to announce TJM's Annual Singles Event in Tokyo. This year, the event is in the afternoon on Sat. July 6th 2019.
Since most of our male members are joining us from all over the world, we are announcing this event earlier before air ticket prices go up. Also, we offer early bird tickets for people who sign up now. Here are the event's details and we will update as news becomes available.
Who Can Join TJM's Singles Event?
TJM's Full Members
What Are the Benefits of Joining TJM's Single Events?
You can meet more than 10 to 20 single Japanese women at one event. Usually, more women join than men. If too many women apply, we will separate into two event times in one day. It means you might meet 20 single Japanese women in a day.
Meeting as many women as possible is great for you as it increases your chance of meeting someone special and we also offer the option of individual one on one meetings during your stay in Japan. Individual meetings are more effective and are great opportunities for you, especially if you have previously communicated with some of our female members.
You can start communicating by email, texting, messenger, and Skype with some of our female members before visiting Japan.

Special GUESTS!

Satomi Ohama: Imago Therapy Practitioner
Click the following link to read about Mrs. Satomi Ohama.
https://meetjapanlady.com/lessons/singles_party_nj
https://meetjapanlady.com/lessons/how-to-understand-japanese-women-imago-method
Mr. X and Y:
One of our member couples who recently got married, and they decided to start their new life in TOKYO. You can talk with them directly to ask how wonderful it is to marry a Japanese woman!
If you want to marry a Japanese woman, but you haven't taken action yet, joining our Singles Event is a great opportunity to get yourself motivated. Please join today and you will be getting closer to your dream!
We look forward to meeting with you in Tokyo on Sat. July 6th!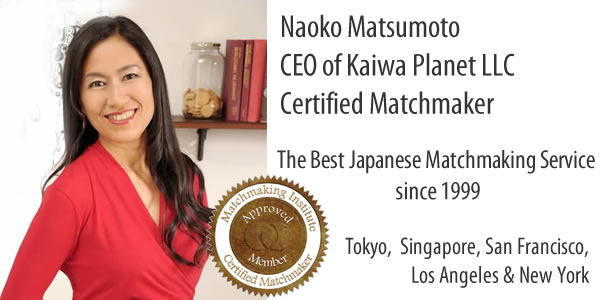 Dating and Matchmaking Service for Single Professionals and Japanese Women Established in 1999
We have been working as professional Japanese matchmakers for 18 years. We look forward to assisting you in finding your Japanese wife. Please click below to make an appointment for a Free Skype consultation if you are truly interested. We are happy to make an appointment with you after you have created your own profile. https://meetjapanlady.com/company.html

Naoko Matsumoto
CEO and Your Personal Matchmaker
Traditional Japanese Matchmaker