Japanese Women are Afraid of Free Online Dating, and They are Looking for Safer Sites
Tips for Men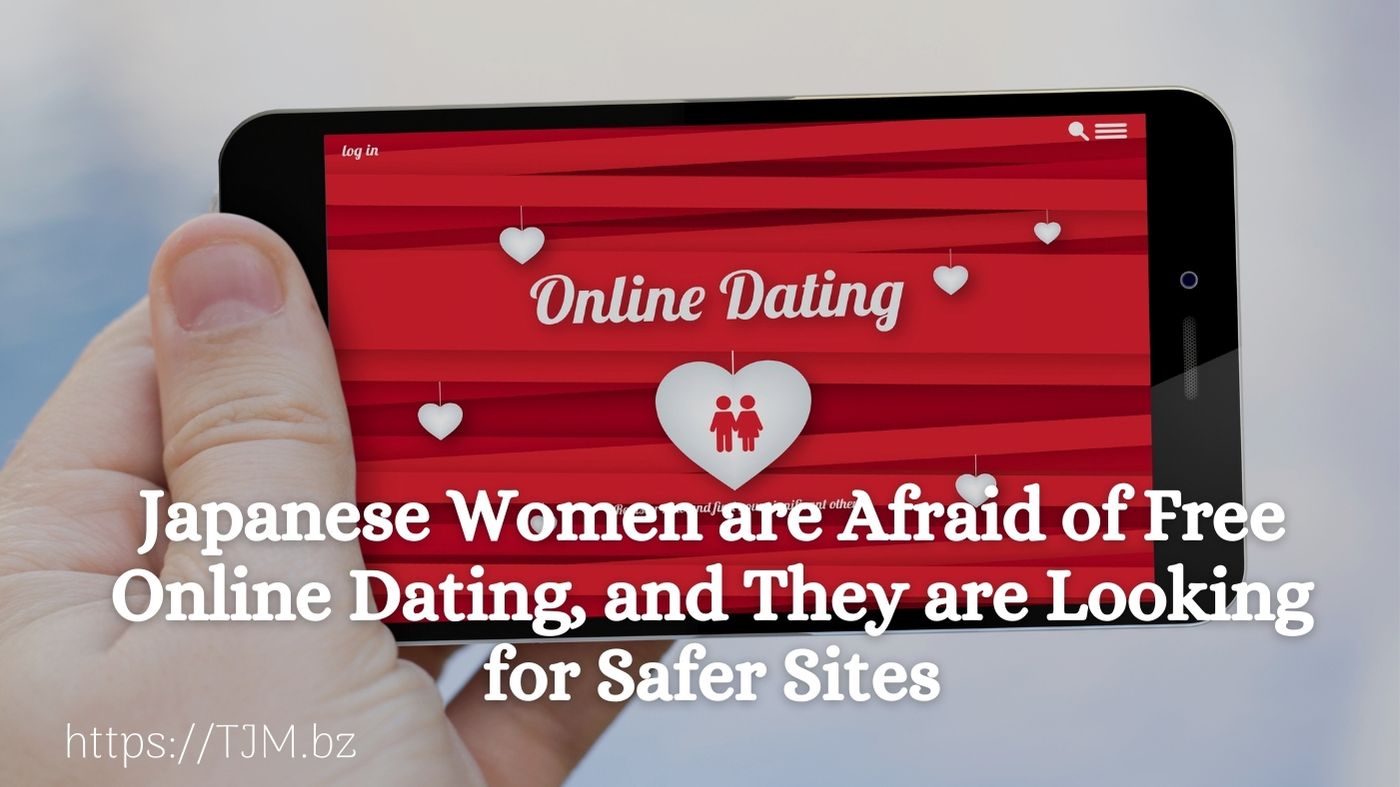 Japanese Women are Afraid of Free Online Dating, and They are Looking for Safer Sites
Many of our new Japanese female members have visited our office stating how they became very frightened about online dating after hearing about this news story. Have you heard about the murder of a Japanese woman in San Diego? Her dead body was found in a desert outside San Diego, and her husband was investigated as a suspect.
https://intimateviolencedeathnews.blogspot.com/2011/09/san-diego-ca-questions-about-murder.html
They met through a free dating website. According to the news report, he was still a member of a free dating website after his wife's death. I do not want to alarm you, but I want you to be careful and take precautions with online dating since there are inherent risks. Men can also be a victim. This other piece of news from Tokyo shocked many Japanese people. A Japanese woman killed three men whom she met through the internet.
'Black widow' sentenced to death for murder in Japan
Is Free Online Dating Safe?
TJM requires all applicants to our service to pay a membership fee in order to become a full member. There is a very important distinction between a paid relationship service and a free dating website. With a free dating website, anybody can apply, and there is a higher likelihood that people with lower character or questionable motives will join since there are no membership requirements and no screening. If you are a member of a free online dating site, you have to be very careful about the people who ask you on a date because he/she might have hidden reasons for dating, like money, sex, or something else.
However, when it is a paid relationship service, such as TJM, only clients who have a strong commitment to a happy marriage may apply. All of TJM's members have met our membership requirements and have been screened. So, with TJM, you can rest assured that you are meeting people who meet a higher standard of quality.
TJM's Unique Secure Screening Process:
We want to reassure you that TJM is not an online dating website, even though we use the internet to provide some of our service. Rather, TJM is a marriage introduction service. We are always thinking about our clients' safety, and we care about each client with personal attention. We screen both male and female clients before welcoming them as a member. We feel that our extra attention to our members' safety ensures all of our members will be able to create secure relationships. We require the following documents in order to become a member of TJM.
TJM's Required Documents for New Applicants:
·       A copy of the most recent Federal Income Tax Report.
·       A copy of the Passport Photo Page. Scan and send it by mail to TJM.
·       Affidavit of Single Status
·       HIV Blood Test performed within the last three months.
·       Completion of Member Agreement Form-01 (Download and Email or Mail)
TJM is Safer Choice for Creating Relationships:
As part of our application process, all of our female full member applicants visit our Tokyo office to interview with one of our staff members.
If they are not able to visit our Tokyo office because of physical reasons, we may setup a Skype meeting instead. Since our male members are located all over the world, we only do Skype interviews for them. We interview all of our new members in order to ensure they meet our membership qualifications and to best understand their needs right from the beginning.
We believe that TJM's relationship service is very safe when compared with free dating websites since our system is not automated. Rather, we make an extra effort to perform personal screenings and real interviews. Therefore, all of members are able to create happy relationships in peaceful circles.
Japanese women have good reason to be afraid of free dating websites. However, wiser Japanese women will choose TJM for their relationship needs when they understand that we provide a higher level of safety for our members.
We are always happy to assist you!
Naoko Matsumoto: Founder & CEO, Your Personal Matchmaker