How to Find Your Perfect Japanese Woman. Hint: She May Be Right In Front of You!
Tips for Men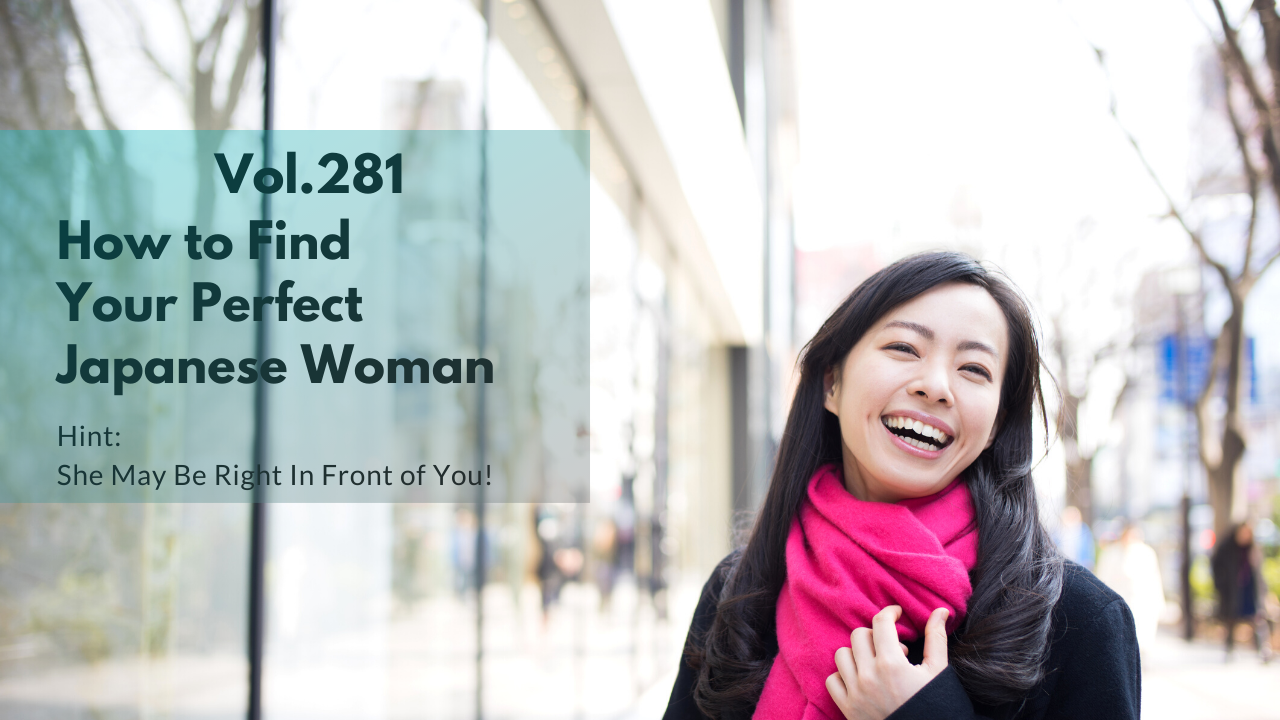 How to Find Your Perfect Japanese Woman. Hint: She May Be Right In Front of You!
If you were introduced to more than 10 beautiful Japanese women, but you have not taken any action, you are most likely waiting to meet the perfect Japanese woman. The question is how much longer will you wait for this perfect person?  
Are you looking for a Perfect Japanese woman as a lifelong partner?
However, if you are still on a journey after a one year voyage, let us advise you as follows.
1.Stop Expecting Perfection.
Imagine that you are investing in the stock market. People always regret and say that I wished I would have sold my stocks before the price went down. However, when the price is going higher and higher, people expect "MORE and MORE". The perfect time to make a decision is not always at the highest point. The point you feel OK may be a perfect time.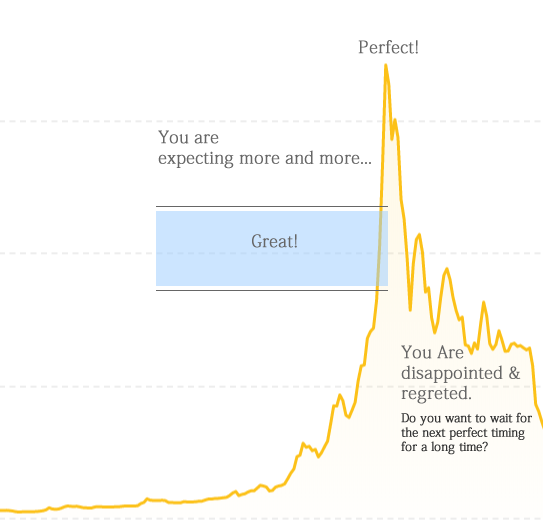 If you are expecting to meet the perfect Japanese woman you may be waiting a long time since your expectations are very high. And, you may never be satisfied or make a decision to get married since you may think that there will be some perfect woman for me out there if I keep looking. However, this mentality means that you are not truly seeing the women right in front of you with an open mind since when one expects perfection one only sees the flaws in the other person. You will never find the perfect woman because there is no perfect woman. Everyone has flaws. That's what makes us human. It's wiser to lower ones expectations for outer beauty and better to connect with a woman through her heart and inner beauty.
2.Meet the Woman Who is Interested in YOU  
Most of you want to meet Japanese women whom YOU are interested in. If you haven't been successful with that method, try to meet all Japanese women who are interested in YOU. 
"She is interested in you."
It may be the key way to move forward for you. She may bring you happiness. You do not have to chase any women. If she is coming to you, just accept her and meet her without noticing her shortcomings. Even though she may not seem to be a perfect woman at first, she will be your perfect woman as you get to know her more. Trying to meet with her anyway may change your life.

You can never know a person by their profile and photos. Men who successfully get married usually meet all women we suggested and discuss more after their meetings. 
They trust professional matchmakers that can help them make it happen. We are always happy to select YOUR PERFECT WOMAN who is going to bring happiness to you!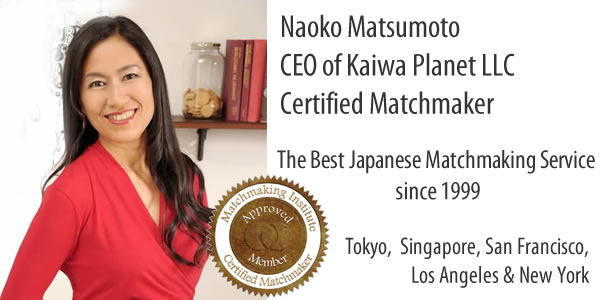 Dating and Matchmaking Service for Singles Professionals and Japanese Women Established in 1999. We have been working as a professional Japanese matchmakers for 20 years. We look forward to assisting you in finding your Japanese wife. Please click below to make an appointment for a Free Skype consultation if you are truly interested. We are happy to make an appointment with you after you have created your own profile. https://meetjapanlady.com/company.html

Naoko Matsumoto
CEO and Your Personal Matchmaker
Traditional Japanese Matchmaker