Traditional Japanese Matchmaker Helps to Make Your Fantasy into Reality
Blog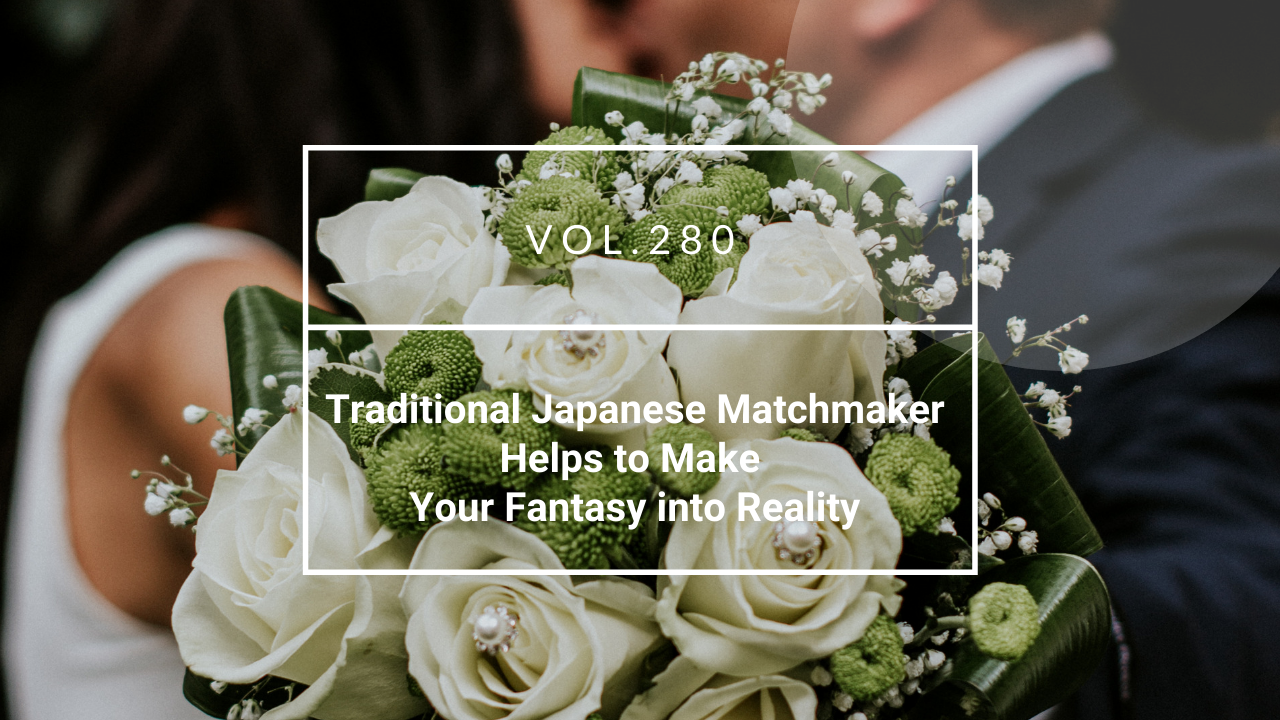 Traditional Japanese Matchmaker Helps to Make Your Fantasy into Reality
I just came back from NYC. At TJM's Free Consultation in NYC, I consulted with some single men and women in NYC. Also, I met two of our happy couples who are married and live in NYC. In addition, there were some OMIAI meetings in NYC at this time.
At the consultation, I met two Japanese women who are in their early 30's and late 40's. Both of them are career typed women.  Also, I met three men: one is 19 y.o. and the others are in their 50's.
My understanding is that single men and women in NYC start late to be seriously looking for a happy marriage. There are some reasons.
There is dating culture in the US, and especially in NYC, there are many opportunities for single men and women to date. Single men and women can enjoy dating casually when they are in their 30's and even into their 40's. They start seriously thinking about their future, and want to find their spouse and start a family later in life. Women become serious when they reach their mid 40's and when men reach 49 y.o..
NYC is the place men and women want to grow their careers. Both men and women focus on working hard when they are young. Therefore they do not have time to think about having a family. They cannot even imagine their future when they are young.
These dynamics create some conflicts:
Young Japanese women in NYC who are in their 30's are concerned about their future. Should they grow their career now or stop their career and find a mate to start a family. They are in a limbo situation.
Japanese women in NYC who are in their 40's and 50's and are high-income earners realize that they want to meet someone special and start a family if possible. They regret and wish they had taken action earlier. They prefer to meet men who are 5 years younger to 5 years older than they are.

Men in NYC who are in their 50's want to meet young Japanese women; as young as possible! They want to meet Japanese women who are in their 30's since they want to have children.

Japanese women in NYC who are in their 30's prefer to meet men who are in the range of 5 years younger to 5 years older than they are. Men who are 5 years older enjoy dating too much and are too busy to think about marriage.
As a matchmaker with Japanese women and American men as clients, I have seen these fundamental contradictions play out over and over again. These issues will never be solved unless everyone involved becomes more tolerant. However, they may not even recognize these problems. 
The solution is that all of them should be a little bit more open-minded when considering their preferred age range of their mates.
One of our male clients who is in his late 50's who is looking for a Japanese woman in her 30's said, "I live for my fantasy." And, I said, "You deserve to follow your dream and we are happy to help to make your  fantasy a reality!"
We as a matchmaker always encouraging both men and women to have a happy marriage.
If you are struggling and just thinking in a circle, please come and talk to one of TJM's experienced Matchmakers. Make an appointment for your online consultation or NYC consultation.   
You will see how to take action when you talk to one of our experienced matchmakers. Please do not hesitate in making your fantasy come true. Let us help you in making it happen!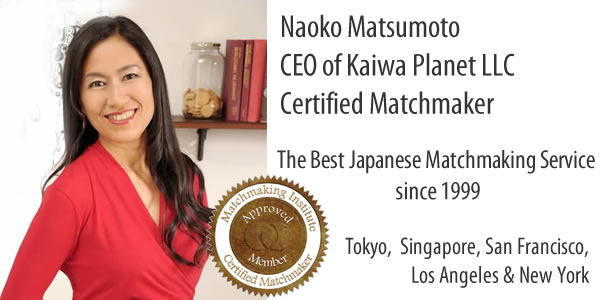 Traditional Japanese Matchmaker is the best dating and matchmaking service in Japan that is specialized for single professionals and Japanese women established in 1999. Please click the link below to sign up for TJM's Free Registration if you are truly interested. We look forward to assisting you in finding your Japanese wife.
Naoko Matsumoto
CEO and Your Personal Matchmaker
Traditional Japanese Matchmaker