How Does Your Partner Continue If You Died?
Tips for Men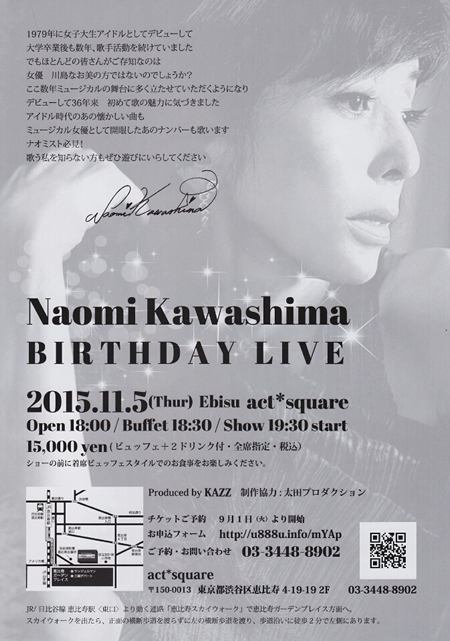 How Does Your Partner Continue If You Died?
Last week, Mrs. Naomi Kawashima, who was one of the most beautiful actresses in Japan passed away of cancer. She was 54 years young.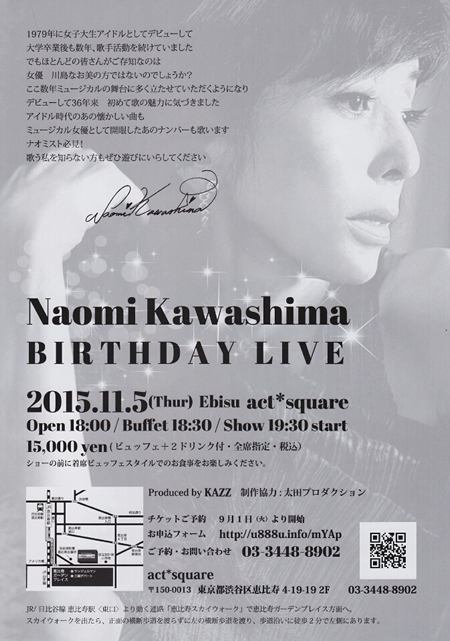 Here are some of her pictures.
http://bit.ly/1Vq2Tcx
I was so shocked since she passed away so quickly. The cancer was found in 2013. She had surgery in early 2014, and she had been on stage as an actress while fighting her cancer. She was on TV the week before and talked about her next show.
I feel how life is short. How to live is how to die at the same time. So we should choose to be happy in every moment.
Mrs. Kawashima told her younger husband in her will,
"If possible…please do not remarry since I would like to be buried in a cemetery with you."
I think she wanted to show her love for her husband. However, there may be restrictions with the word of love. Would he be happy if he chose to be single for the rest of his life? He is still 50 years young.
I remembered one of my friends Vicki told me that she would like her husband to be remarried if she died before him. She wants her husband to be always happy if she cannot be with him.
What if I died young? I have never thought of that before. But I think accepting my partner's remarriage after my death makes sense. It is fair. He deserves to be happy. However, I want him to choose a woman who also loves my son with all of her heart.
I think it would be beneficial for us to create a Living Will together.
Have you thought about your partner's life after you die?
It was shocking news for me that a beautiful Japanese actress died of cancer, and it reminds me of how important me and my family's health is to living a long life. Fortunately, we keep ourselves healthy through our diet, exercise, spiritual belief, and positive outlook. I am fortunate to be with a loving husband and son, and I feel happy.
May Mrs. Naomi Kawashima's soul rest in peace.