Which Do You Prefer: Sexy or Traditional Japanese Woman?
Meet Japanese Women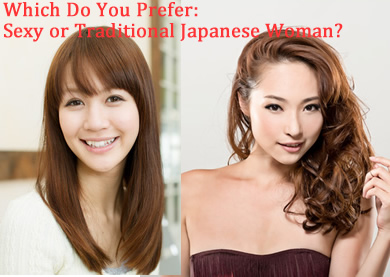 Which Do You Prefer: Sexy or Traditional Japanese Woman?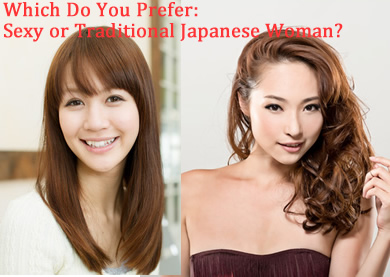 "In Japan, Japanese men prefer to meet a traditional Japanese woman as a lifelong partner. So the photographer in Japan recommended not to show my bare skin as much, so I wore a cardigan when he took my photo at the photo studio," one of our female members said at her monthly consultation.
She explained that the photographer in Japan taught her to hide her clavicle line, around breast, and slender arm by cardigan.
I said, "It would be better to show your skin more if you want to meet western men!"
It is not necessary to completely hide her beautiful body by wearing a jacket. She doesn't have to be seductive, but showing her healthy body will attract gentlemen. Do you agree?
This is an example from TV program in Japan. It is a true story.
It is in Japanese, but you can see her BEFORE and AFTER at around 7:30.
https://youtu.be/lf_P1VkqmtY
Natuski is a Japanese woman who belongs to a cheerleader team in Texas. She used to remain inconspicuous with her Japanese makeup and fashion in her team, and she was so lonely. Then her American boyfriend, her soon to be husband, taught her how to become a sexy woman. She stopped wearing traditional Japanese makeup, and chose American style clothes. As a result, she became more confident and successful in her team.
As a matchmaker, I usually recommend that our female members dress "SEXY and ELEGANT" if they want to meet western men.
Which do you prefer, sexy or traditional Japanese woman?
Naoko Matsumoto: CEO and Your Personal Matchmaker