#096 Good Communication is Based on "Empathy"
Tips for Men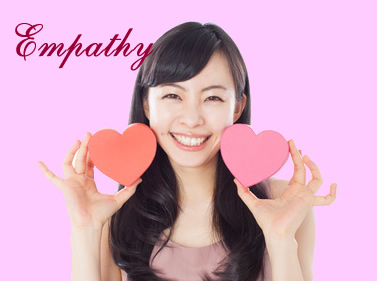 #096 Good Communication is Based on "Empathy"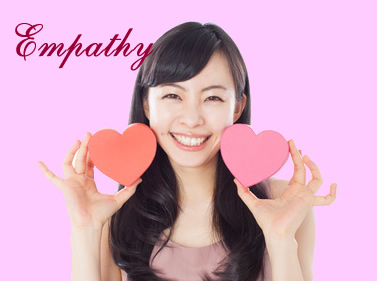 Many of Matchmaking Agencies just setup dates for their clients even without showing her pictures. If your purpose is "dating" it may work, however, if your purpose is "marriage", more communication before meeting in person is necessary according to our experience.
TJL members start by communicating through email and skype. Most of our couple members exchange messages almost every day, and talking on skype every weekend. Since most of them do long distance correspondence, a fair amount of effort is made by both our male and female members. However, as a result of their efforts, when a male member visits Japan to meet her for the first time, things generally go smoothly and both of them feels as if they have known each other for a long time, almost like they are childhood friends. And that is why it is much easier to go to the next step since they know and feel comfortable with each other very well.
How Can I Communicate with Her?
Some men who are not good at communicating with her by email may be confused.
Most important thing is to give her "Empathy".
These are bad examples which I would like to share with you in order for you NOT to fail.
Some of our female members told us.
"He is like a job interviewer."
"He is asking too many questions in his email."
"He never answers my questions, but he expects me to answer his questions."
I understand that there are many questions to ask her when you have just started communicating with her. However, they do not want be interrogated. They would like to enjoy "catch ball" conversation, so you need to be careful to see if you send her "Empathy" in your conversation.
I talked with one of our female members today. She enjoyed her email exchange with one of our male members. One day, she received a message with a photo. He was running along the seashore and saw a beautiful sunrise, and he wrote to her that he wanted to share the sunrise with her. Seeing the sunrise photo, she felt as if she was running with him and saw the same sunrise even though there is thousands of miles distance between them.
Another example is of one of our female clients who visited our male client in the USA on Valentine's Day. She was pleasantly surprised to find that he had bought and installed a washlet toilet which is basically a heated toilet seat. In one of their conversations she had casually remarked about how cold and uncomfortable American toilet seats are. He had remembered her concern and went out of his way to install this special toilet seat to make her visit in the US more enjoyable.
These are both good examples of "Empathy".
Good communication is based on "Empathy", and it is important to show her that you are truly thinking about her and concerned for her welfare. When you care about her and show that you are always with her even though there is a distance, she will care more about you as well.
We are always happy to assist you!
Naoko Matsumoto: CEO and Your Personal Matchmaker