Before Inviting her into an Intimate Relationship
Tips for Men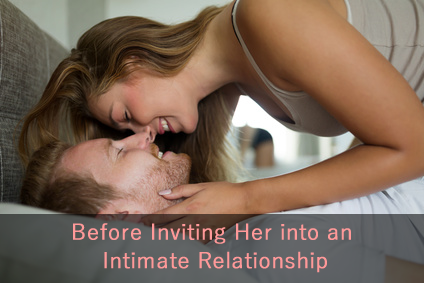 Before Inviting her into an Intimate Relationship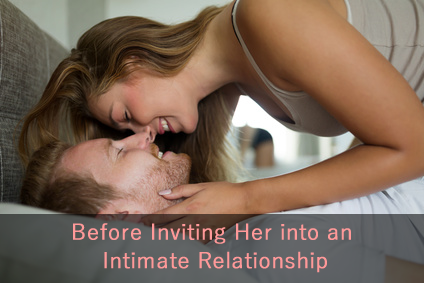 "He invited me to stay at his hotel room this weekend even though we have just had our first date." At this point he expects to have an "intimate relationship with her." "Is this a normal thing for men and women to sleep with each other at the early stage of their courtships in western countries?" Our female members nervously ask us. We, as a matchmaker, need to explain about the dating culture in western countries.
Basically, we advise our female members that they can make their own decisions. If she does not know him yet, it is usually too early for an intimate relationship. However, she may be afraid of saying "NO" to him since doing so may create distance between them, and she doesn't want him to dislike her.
She may feel that this might be the last chance to meet such a nice man. On the other hand, she doesn't want him to think that she is a yellow cab girl. Yellow cab girl:  https://en.wikipedia.org/wiki/Yellow_cab_(stereotype)
Gentlemen are expected to care about women's feelings, respect women, and follow dating rules. Gentlemen know how to treat women properly and take enough time to get to know the women they are dating before deciding whether to start an intimate relationship. We accept only gentlemen as our members.
We strongly recommend that you follow proper dating rules with your dates and that you follow the gentlemen code of ethics. Both the man and woman will need to communicate with each other if they want to have a long term relationship with their partner before deciding whether to start an intimate relationship. The most important thing is that both you and she openly discuss how you both feel about the relationship and whether it makes sense to continue it.
Naoko Matsumoto: CEO and Your Personal Matchmaker