After Getting Married, Do You Want Your Japanese Wife to Work or Do You Prefer Her to Be a Housewife?
Tips for Men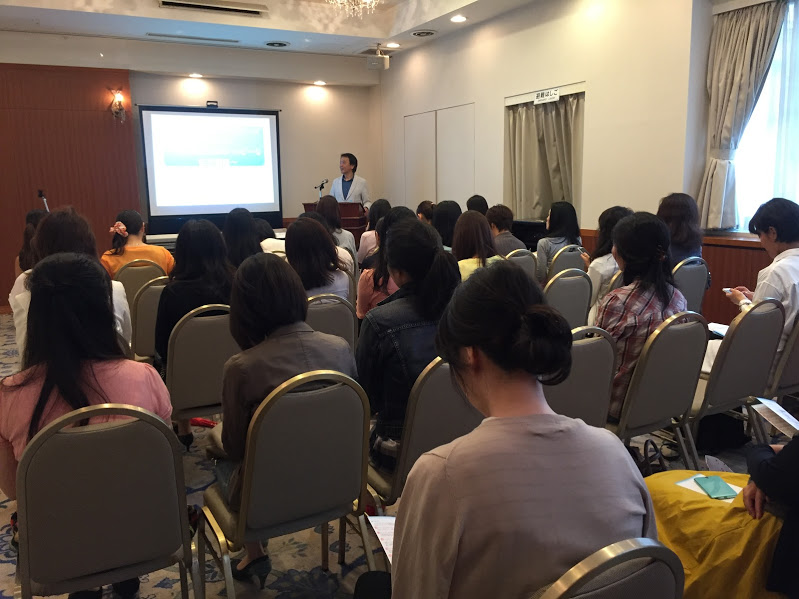 After Getting Married, Do You Want Your Japanese Wife to Work or Do You Prefer Her to Be a Housewife?
"After getting married, do you want your Japanese wife to work or do you prefer her to be a housewife?"
This is one of the important questions we ask men in their first interview. More than 90% of our male clients who have a western background say "YES! I want her to work." The reason is that they feel that Japanese women who work in a profession that they are passionate about are more attractive than women who just stay at home as a housewife. They may imply that earning double income helps to maintain their happy married life after retiring from work.
Although Japanese culture is slowly becoming more westernized, typically a Japanese husband wants his wife to be at home to take care of their house and children. Many Japanese men do not want to marry a Japanese woman who earns more than him  or has attained a higher position in their career than him. This is one of the main reasons Japanese women want to marry men outside of Japan.
Japanese women are curious. They would like to know what possibilities there are for women to work outside of Japan. Japanese women who have attained a high position in their careers would like to maintain their income after relocating to a new country. However, it is a challenge for them to continue with their careers outside of Japan. Most often, after relocating, their newly adopted country will not accept their Japanese education credentials so they will need to go to school to obtain relevant qualifications to maintain their earning level or start working at a minimum wage.
In order to encourage Japanese women to find a better life outside of Japan after getting married we are going to host a workshop on how to be  financially independent after getting married and living outside of Japan.
This is one of the most popular workshops for Japanese women that we have. We had more than 70 attendants when we hosted it the last time. Japanese women want to know if there are many successful Japanese women who married gentlemen outside of Japan, relocated to his country, and started their own businesses.
We show many successful examples at the workshop which helps them to visualize what they can do with their passion in the future. We are glad to see that they have become more confident after the workshop.
We provide not only a matchmaking service, but we also support Japanese women to figure out what their life missions are. We encourage Japanese women to maintain their career aspirations in order to keep themselves attractive to western men.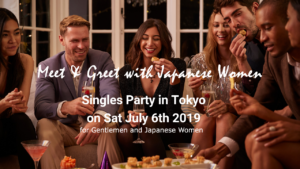 Singles Party in Tokyo on July 6th 2019
If you haven't planned to visit Japan, we recommend to plan on July 6th 2019. We will host a singles Party in Tokyo, so you can meet many beautiful Japanese women in Tokyo in one day. Also we can arrange individual meetings for you. I am sure this is a great opportunity for you if you really want to marry a Japanese woman within a year!
Plese click to signup for TJM's Singles Party in TOKYO 2019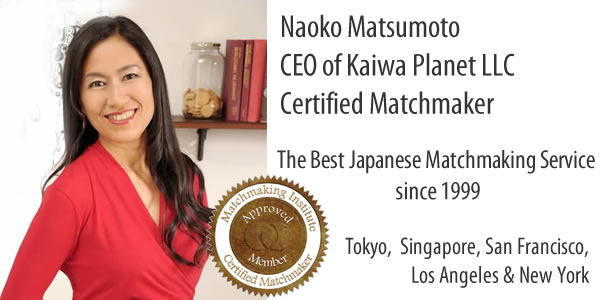 Dating and Matchmaking Service for Single Professionals and Japanese Women Established in 1999
We have been working as professional Japanese matchmakers for 18 years. We look forward to assisting you in finding your Japanese wife. Please click below to make an appointment for a Free Skype consultation if you are truly interested. We are happy to make an appointment with you after you have created your own profile. https://meetjapanlady.com/company.html

Naoko Matsumoto
CEO and Your Personal Matchmaker
Traditional Japanese Matchmaker