Exclusive Singles Party for Gentlemen and Japanese Women at a Private Location Overlooking the Hudson River
Events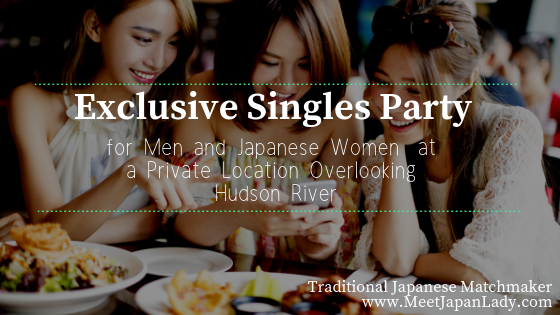 Exclusive Singles Party for Gentlemen and Japanese Women at a Private Location Overlooking the Hudson River
We are planning to have a small meetup party at my friend's house in NJ along the Hudson River. It is located about 30 minutes from Port Authority via NJ Transit Bus.
DATE: Sat. Sep 15th 2018
TIME:1pm – 15 pm (12:30pm OPEN)
PLACE: TBA
WHO: This event is open to our members or newly joining members.
Unlike our usual Speed Dating Event, this meetup is designed to be a small size: 3 to 3, 4 to 4, or 5 to 5 guests. We have kept this event small in order to provide a better atmosphere for our guests. This intimate and comfortable atmosphere will allow for longer conversations and better connections with other participants. You will have a more meaningful time with the Japanese women that you meet.
Lisa is one of our hosts: She is a Japanese woman who has been living in the US for more than 40 years. She used to have an Italian American husband. He passed away years ago, but still she has loyalty to her husband. When you talk with Lisa, you will learn how wonderful having a Japanese wife is.  You will experience Lisa's traditional warm Japanese hospitality.
If the weather is good, we will have a BBQ near the Hudson River.
If raining, we consider to do SUKIYAKI, a Japanese food party, inside of the house.
If you would like vegetarian, Koshar Halal, or other food options, please let us know in advance.
If you are interested in our event, please sign up today.
We are thinking about hosting this kind of small event more often in NYC.
If you live on the West Coast, we recommend the event in San Francisco in October. The Matchmakers in SF will host this event.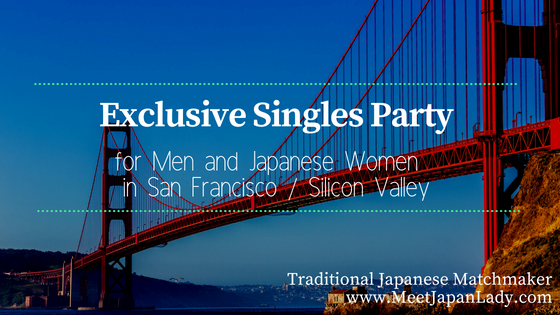 Meeting in Person is more important than just swiping and browsing photos if your purpose is marriage.
We appreciate your joining our meetup event.
It is a FUN EVENT!
We look forward to meeting with you on Sept. 15th!
Naoko Matsumoto
Founder & CEO of Traditional Japanese Matchmaker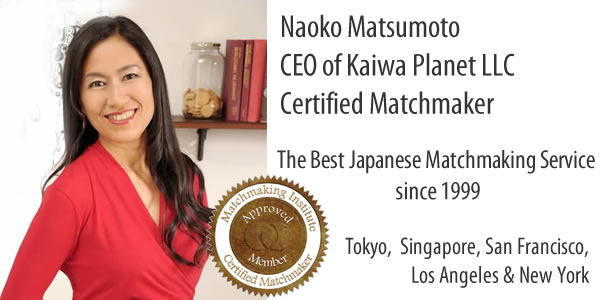 Traditional Japanese Matchmaker is the best dating and matchmaking service in Japan that is specialized for single professionals and Japanese women established in 1999. Please click the link below to sign up for TJM's Free Registration if you are truly interested. We look forward to assisting you in finding your Japanese wife.