2019 Tokyo Singles Party is Sat. July 6th!
Events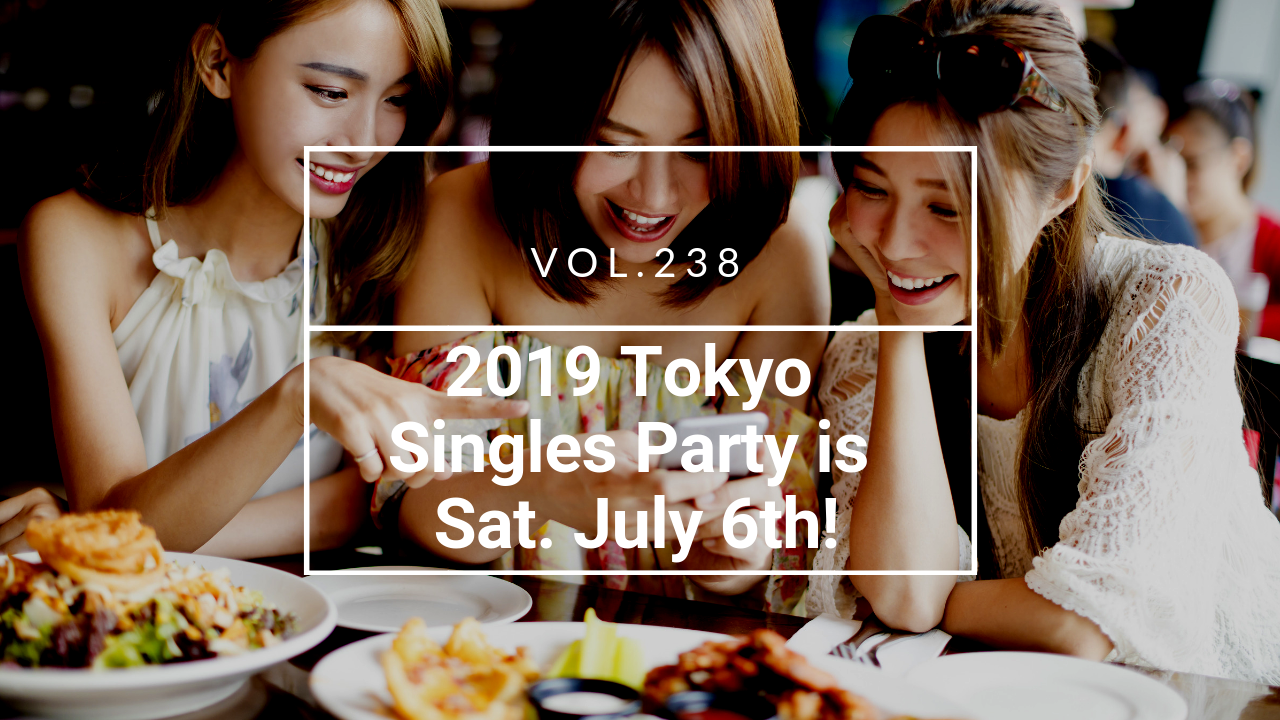 2019 Tokyo Singles Party is Sat. July 6th!
You may feel, "How early you decide!", since we started planning for next year's singles party in Tokyo more than 6 months ahead. The date is Sat. July 6th 2019. "Why do we decide so early?" Well, earlier is better for single men who live outside of Japan because they can make travel plans in order to meet single Japanese women. Especially, busy businessmen need to schedule their year at the beginning of the year or even earlier.
We will announce more details when everything is set.
FYI:
Here is TJM's Singles Party in 2018.
Here is TJM's Singles Party in 2017.
How Many Japanese Women Can I Meet at The Party?
At our last event in Tokyo, 12 men and 24 women attended. It means if you joined our singles event, you would have met 24 single Japanese women in one day. This is great for you if you like attending social events and meeting many women at one event. However, we know some men do not enjoy meeting too many women at one time. For men who prefer more private settings we are happy to arrange individual meetings before or after our singles event. In this way we are able to serve your needs. Both you and our Japanese female members are able to learn about each other and you have great opportunities to step forward to more sincere relationships.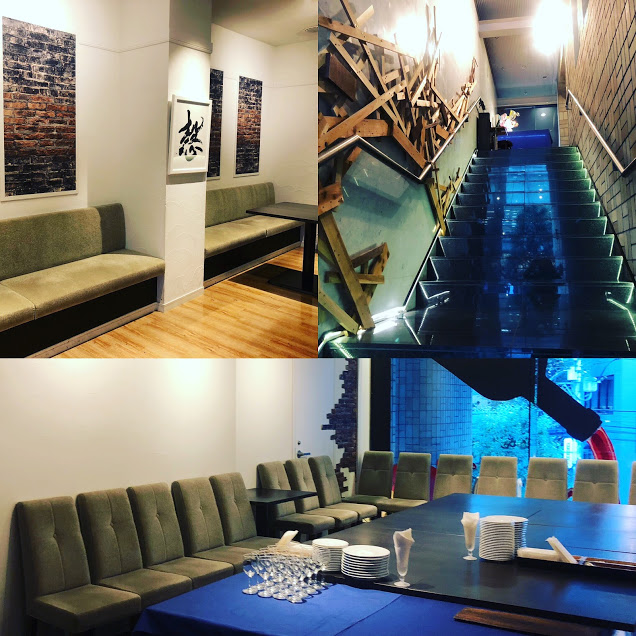 This is the event venue in Tokyo. We are planning to do the party here.
Please mark July 6th 2019 on your calendar today. Plan now to join our summer 2019 Tokyo Singles Party!!!
If you are ready to meet single Japanese women now, please don't wait until next summer. You are always welcome to join our membership now and we would love to arrange meetings for you at any time!
Since this is Thanksgiving week, many American men are visiting Japan in order to meet our lovely ladies. During the last two months of the year it is easy for men and women to take days off from work. Take action now and you will happily find your right person within three months!
We are always happy to assist you! Contact us today!
Naoko Matsumoto
Founder & CEO of Traditional Japanese Matchmaker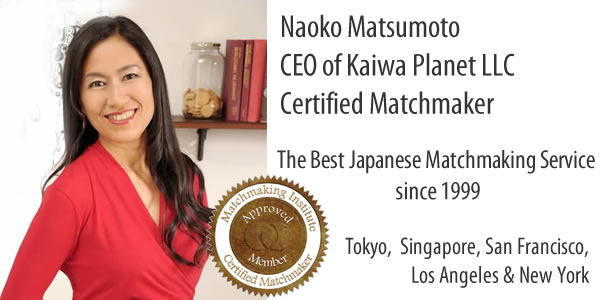 Traditional Japanese Matchmaker is the best dating and matchmaking service in Japan that is specialized for single professionals and Japanese women established in 1999. Please click the link below to sign up for TJM's Free Registration if you are truly interested. We look forward to assisting you in finding your Japanese wife.
Naoko Matsumoto
CEO and Your Personal Matchmaker
Traditional Japanese Matchmaker