Spread Love from Japan to the Rest of the Word
Blog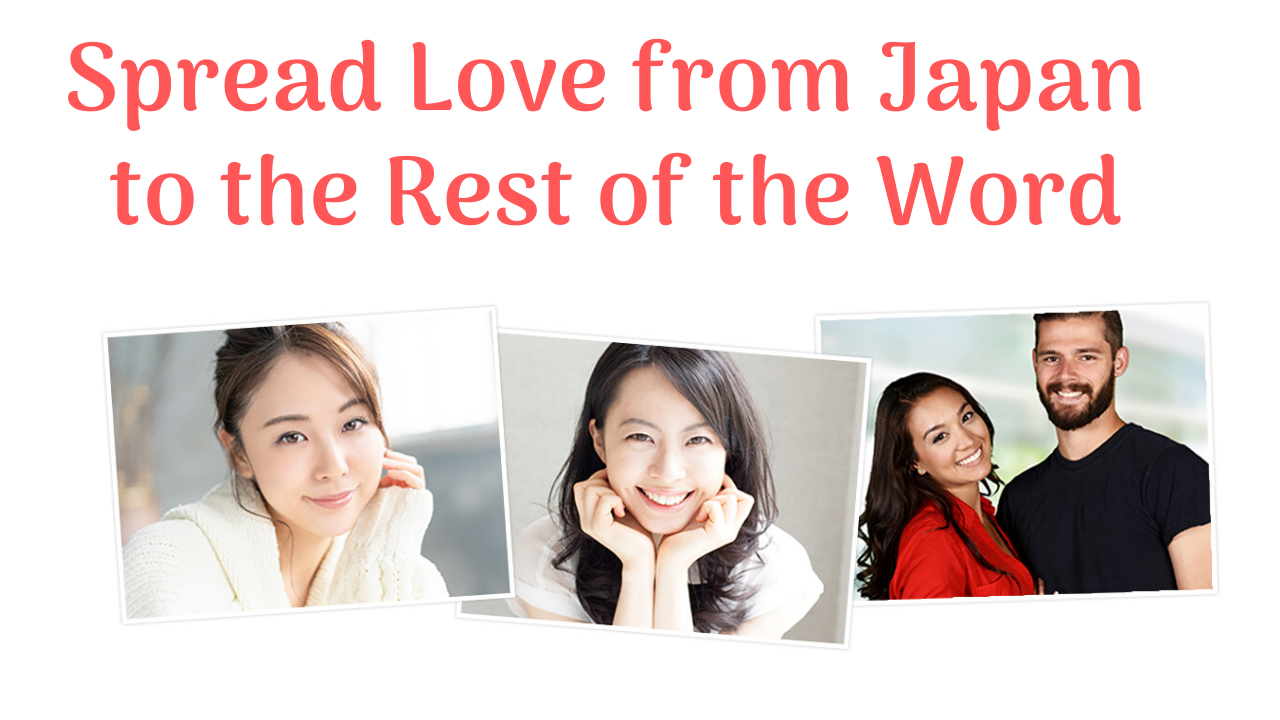 Spread Love from Japan to the Rest of the Word
As we celebrate our company's 20th year anniversary of our matchmaking service, I created a google map that shows where our successful couples live. We have over a hundred married couples located in over 30 US states and many other countries internationally. Most of our couples live in California since we have many male clients who work in the IT industry in California. 
This is a MAP of "Our Happily Married Couples Spreading Love from Japan to the Rest of the World". 
Australia
Canada(Vancouver, Calgary)
Dubai
England
Finnland
France
Guam
Hong Kong
Italy
Japan
Korea
Mexico
Russia
Singapore
Alaska
Calfornia (Los Angeles, San Diego, San Fransisco, Silicon Valley, San Diego)
Florida
Hawaii
Illinois
Maryland
New Mexico
Minnesota
New Jersey
NYC
Pennsylvania
South Carolina
Texas
Virginia
Washington
Washington DC
Wisconsin
Our mission is to spread love from Japan to the rest of the world! We are proud of accomplishing our mission. 
We hope that YOU will be the next person to find True Love and a Happy Marriage with TJM. You can change your life, your future, and the world.

If your dream is to marry a Japanese woman, Traditional Japanese Matchmaker is always happy to assist you!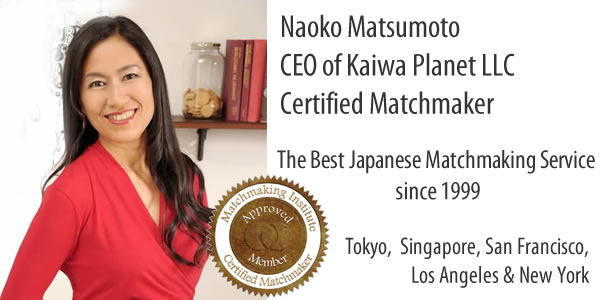 Dating and Matchmaking Service for Single Professionals and Japanese Women Established in 1999
We have been working as a professional Japanese matchmakers for 18 years. We look forward to assisting you in finding your Japanese wife. Please click below to make an appointment for a Free Skype consultation if you are truly interested. We are happy to make an appointment with you after you have created your own profile. https://meetjapanlady.com/company.html

Naoko Matsumoto
CEO and Your Personal Matchmaker
Traditional Japanese Matchmaker