Relationships that are Dominated by Money Usually Don't Work
Blog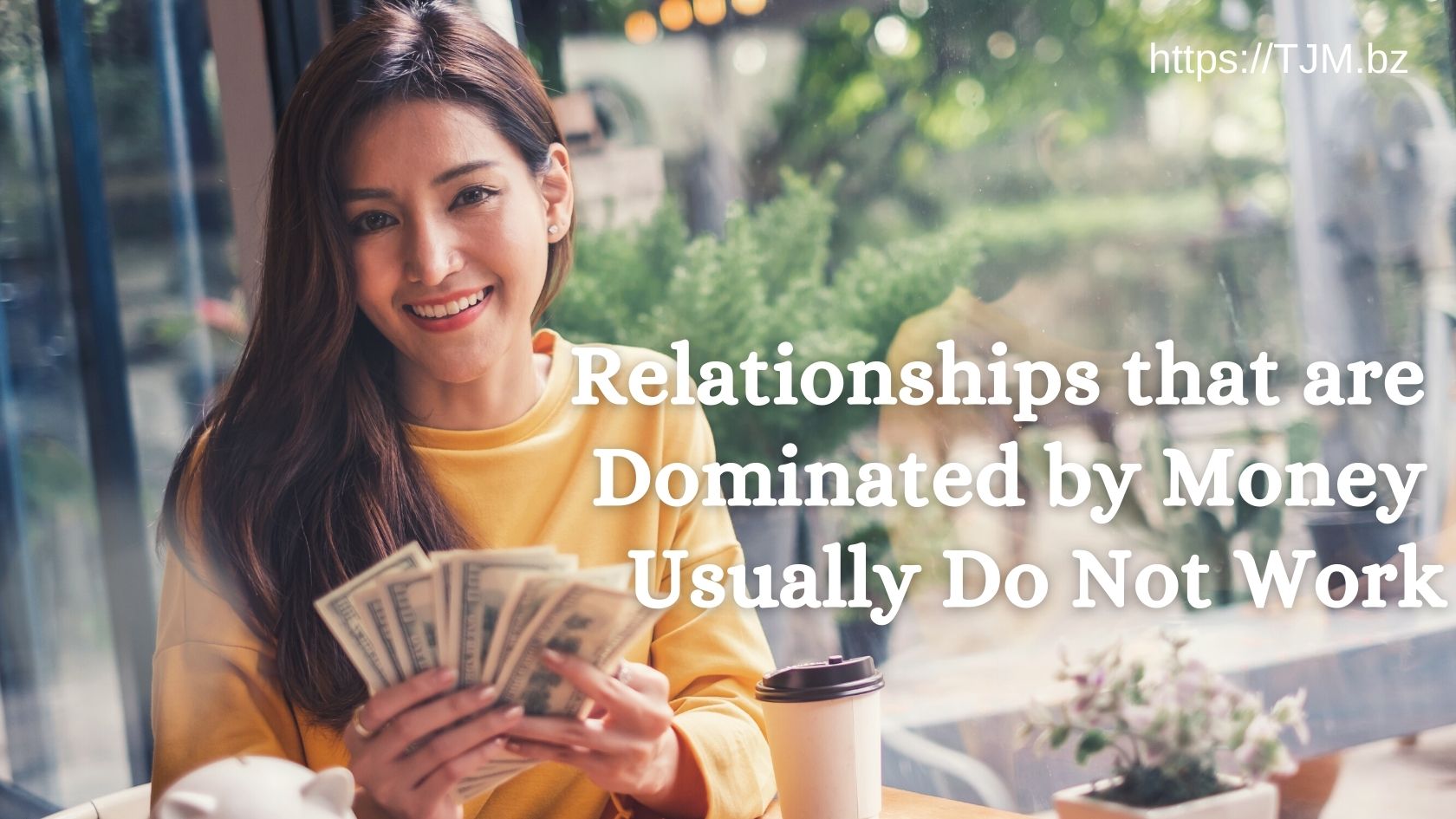 Relationships that are Dominated by Money Usually Don't Work
Summer has come!
It is great time for our male members to visit Japan since they have summer vacation, and many of them plan to visit Japan from July to September.
In Japan, we have several big national holidays in August and September, so the summer is also a good time for our female members to meet their correspondences.
Sometimes, a man offers to a woman, "Come to my place. I am happy to pay for your flight."
That sounds kind to our female members, however, we always encourage our female members not to take this kind offer until she has made sure that their relationship is exclusive, and she has at least received his commitment toward marriage.
Why?
Before being in a committed relationship, both a man and a woman should keep a fair relationship where they can always choose to say "YES" or "NO" without being controlled by who owes whom money.
When you have just started communicating, owing money can strain the relationship, and she cannot make the best decisions. What typically happens is that she makes her decisions according to how much money she owes you instead of how much she loves you.
Even though, she doesn't feel any chemistry after meeting with you in person, she may feel that she cannot decline if she owes you money.
Generally, it is best to make decisions based on your own instincts and not be influenced by other factors like money. After all, marriage is one of the most important decisions you will make in your life and you want to be completely confident that you and she are making the right decision that you both will not regret later.
Here is an example of how money can get in the way of the relationship that one of our female members experienced.
"I am happy to pay half of your flight." She accepted his kind offer and she purchased her airplane ticket by herself since he said that he was going to pay her later.
She visited him, and she was treated as a princess, and she enjoyed the dinner with him at a wonderful restaurant, and she really had a great time with him.
After returning to Japan, she sent the invoice of her air ticket to him in order to get paid for half of it. She was surprised when he became upset and said, "I devoted all of myself to you during your trip, and now you require more money?"
She felt embarrassed and guilty that he was blaming her, even though it was he who promised to pay half. He felt upset that she was asking for money after the trip was over which seemed to ruin the good feelings he had felt toward her.
As a result of this issue, they both felt saddened and did not know how to handle it. Ultimately, the relationship didn't work.
Your offer to pay for her flight and invite her to your place sounds nice, but it usually does not end well. From our many years of experience, we have found that it works better for you and her when you visit her first. After you visit Japan, she may fly to your place by her own responsibility. All of our female members are financially independent, and they have enough money to travel abroad several times a year. They take for granted that they purchase the air ticket.
Until you and she have committed to an exclusive relationship or been engaged, it is best to not owe each other money so you both can concentrate on having a fun time together and actively build the relationship. This will bring you both successes.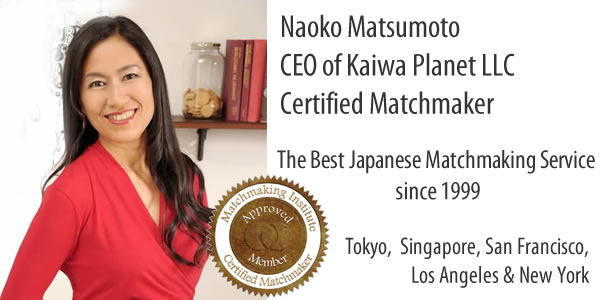 Traditional Japanese Matchmaker is the best dating and matchmaking service in Japan that is specialized for single professionals and Japanese women established in 1999. Please click the link below to sign up for TJM's Free Registration if you are truly interested. We look forward to assisting you in finding your Japanese wife.
Naoko Matsumoto
CEO and Your Personal Matchmaker
Traditional Japanese Matchmaker