Fun Activities Our Member Couples Enjoy Doing Online
Blog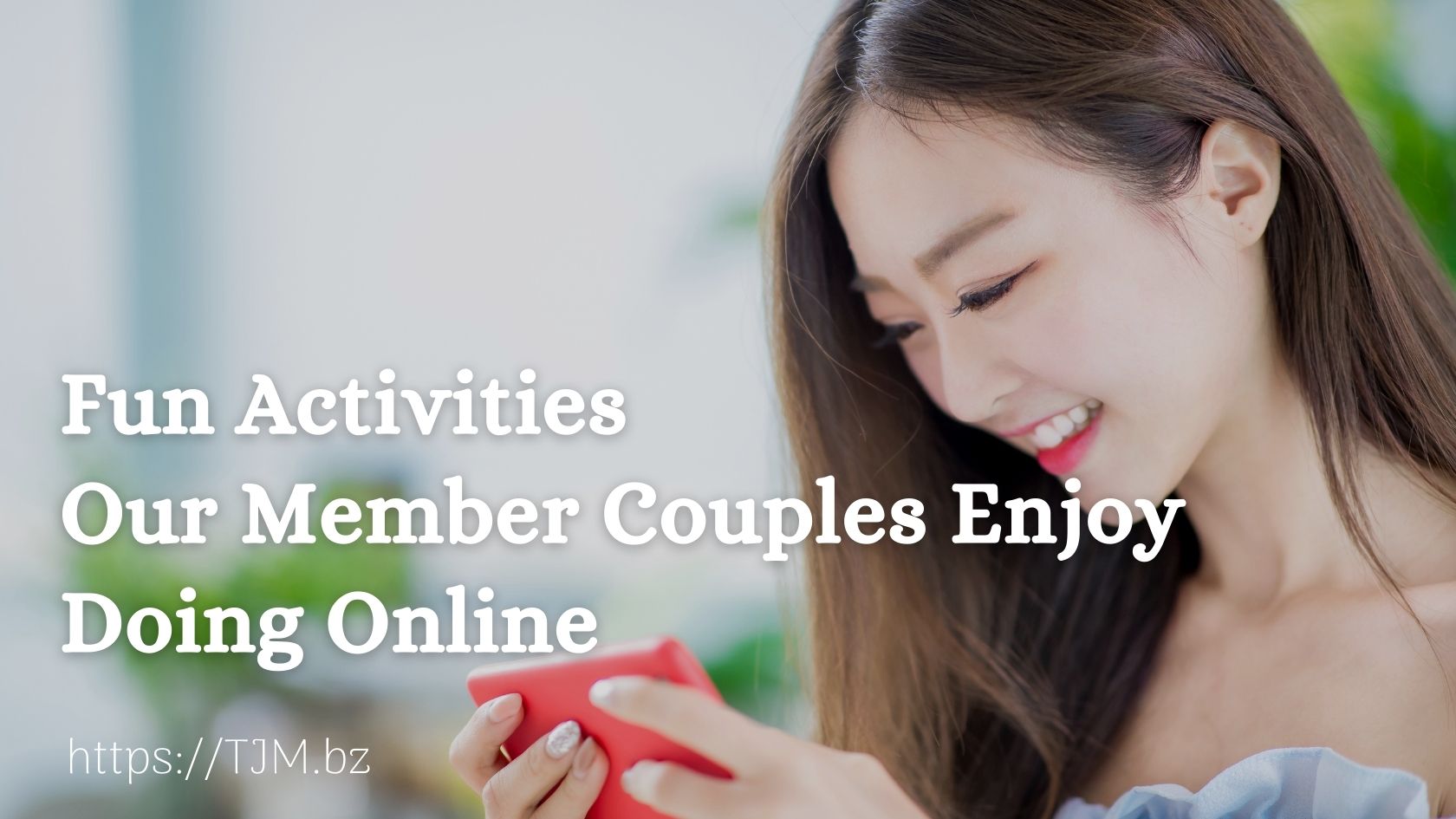 Fun Activities Our Member Couples Enjoy Doing Online
Two weeks ago, I joined one of our couple's online meetings on Zoom. He was planning to go to Japan in Feb. 2020, but he canceled it because of the pandemic. Since then they have been communicating by using Zoom and email. They are very positive and looking forward to meeting in person soon after the pandemic is over.
I would like to share some fun things that you can do during the pandemic if you are communicating with a Japanese woman.
Enjoy watching movies with her on Zoom
Enjoy playing online games with her on Zoom
Take Screenshots while talking with her on Zoom
1. Enjoy watching movies with her on Zoom
Some of our member couples watch movies together on Zoom. It's a little-known thing, but the Zoom has a function to share screens with sounds, so you and she can watch videos at the same time on Zoom. Sharing each of your thoughts and feelings after watching the same movie can help both of you to grow a great relationship even during the pandemic. Here are some Japanese movies that some of our male clients recommend.
・The Garden of Words (Anime)
This is an Anime film that will help you to imagine one of the most beautiful gardens in Shinjuku, Tokyo. You look forward to visiting there when you travel to Japan.

・Midnight Diner
There are many interesting people who are hanging around a midnight dinner. You can see Japanese people and parts of their lives in Japan.
・KonMari
You may have known about Marie Kondo's tidying up methods. In Japan, many people are inspired by her and more and more people clean up neatly and are trying to live in a Minimalist way. Let's discuss how neat you and she are. It would be great to know about it before getting married and living together.
2. Enjoy playing online games with her on Zoom
One of our member couples enjoys playing online games on Zoom at least once a week. Although she is not good at speaking English, he and she can enjoy playing games together with little verbal communication. If both of them have fun playing online games, doing so will help to maintain a wonderful relationship.
3. Take Screenshots while talking with her on Zoom
We highly recommend taking a screenshot at any time you and she communicate on Zoom or with other communication tools. All of the screenshots will be valuable in proving that you and her relationship is real when she applies for a fiance or spouse visa and a green card.
There are many things you can do to create a wonderful relationship by using Zoom chat such as watching movies, playing games, and so on. Please keep in mind to take a screenshot every time you and she are on Zoom together for a visa filing preparation.
We hope this information will help all members who are thinking about marrying a Japanese woman!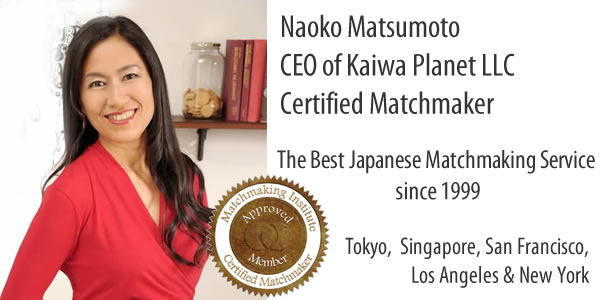 Traditional Japanese Matchmaker is the best dating and matchmaking service in Japan that is specialized for single professionals and Japanese women established in 1999. Please click the link below to sign up for TJM's Free Registration if you are truly interested. We look forward to assisting you in finding your Japanese wife.
Naoko Matsumoto
CEO and Your Personal Matchmaker
Traditional Japanese Matchmaker