Report: Singles Event "Coffee & Wine" for late 50's to early 60's
Blog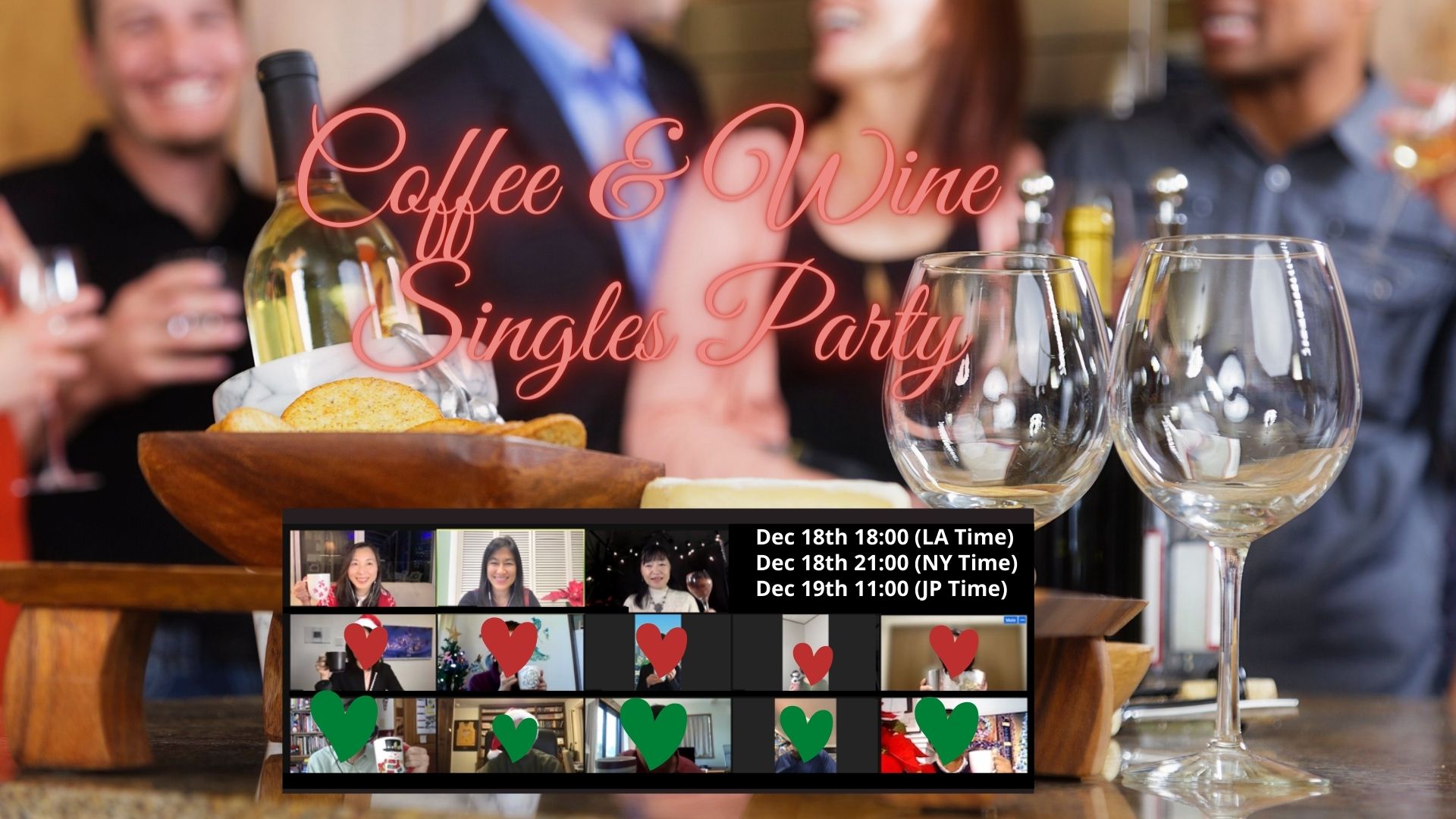 Report: Singles Event "Coffee & Wine" for late 50's to early 60's
We really enjoyed TJM's Singles Event "Coffee & Wine" for late 50's to early 60's last Saturday.
At this event, our participants were 5 men and 5 women. Men were all in their 50's to early 60's, and women were in their late 40's to mid 50's. Men attended from San Francisco, Los Angeles, Okinawa, and Kanagawa Japan, and all of our female members attended from Japan. Each one of them had 10 minutes of private conversation with each of their 5 dates in a breakout room on Zoom.
After all of the sessions, they selected a maximum of two persons with whom they wanted to say hello to again. Four couples were made as a result. They exchanged their contacts and were able to start communicating.
By attending our 90 minutes event, you can obtain more information about five Japanese women than just seeing their profile and photos.
For example…..
・Her beautiful voice
・How much she cares for others
・Sexy atmosphere
・Unexpected creativity
・Unique personality
・Unforgettable smile
Above is the information that is not on our female members' profiles that you receive, but you can feel and see during the event. 
The more information you have, the more confident you are when you select a woman. Besides, it is very efficient because you see the results in a short amount of time.
Another benefit is that you can see your matchmakers at our events. As you know, communicating well with your matchmakers is the key to success since we always work for you and knowing more about you helps us work better for you when introducing our female members.
We will host our next singles events on Jan. 22, 2022 for men in their late 40's and early 50's.
"Coffee and Wine with Japanese Women" Singles Event on Zoom
Sat. Jan. 22nd 21:00 to 22:30 (New York)
Sat. Jan. 22nd 18:00 to 19:30 (California)
Sun. Jan. 23rd 11:00 to 12:30 (Japan)

TJM Members who would like to marry within one year and enjoy the rest of their lives. They have graduated from raising children.
Preferred age range:
Men: 45 to 55
Women: 38 to 48

We started inviting TJM's full members to these events by contacting them privately. We have great opportunities for you if you are sincerely looking for a Japanese woman as a lifelong partner!
Please take advantage of attending TJM's Singles Events if you are a full member.  If you are interested in our singles event, please contact us. 
Meet Japanese women and miracles will happen in 2022!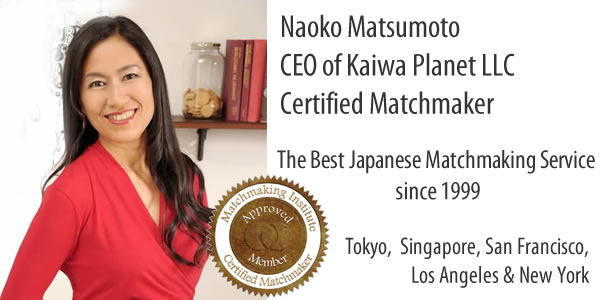 Traditional Japanese Matchmaker is the best dating and matchmaking service in Japan that is specialized for single professionals and Japanese women established in 1999. Please click the link below to sign up for TJM's Free Registration if you are truly interested. We look forward to assisting you in finding your Japanese wife.
Naoko Matsumoto
CEO and Your Personal Matchmaker
Traditional Japanese Matchmaker