Attend TJM's Online Communication Workshop with Japanese Women on Dec. 6th
Blog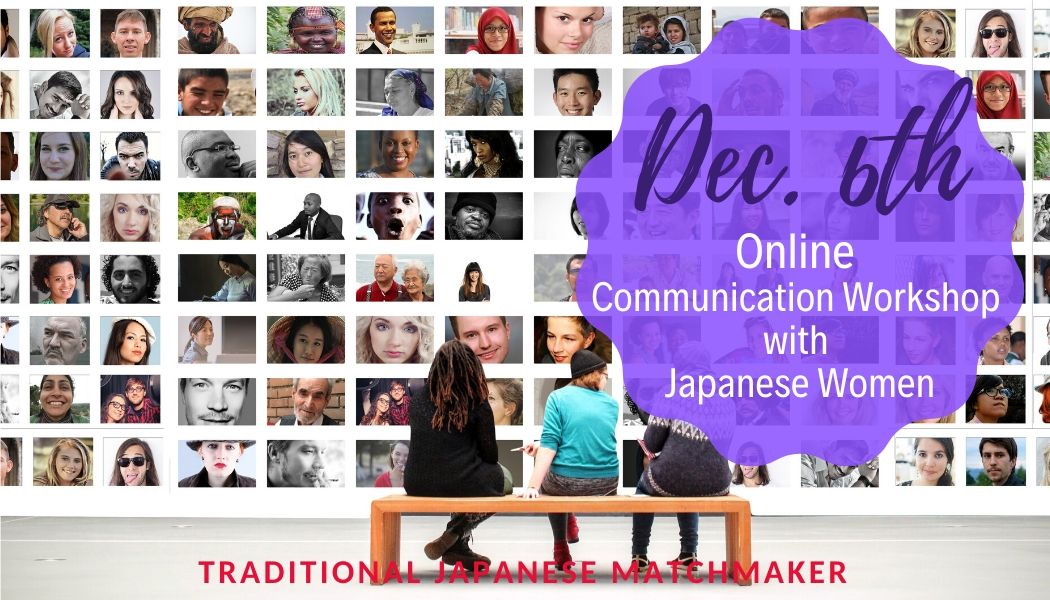 Attend TJM's Online Communication Workshop with Japanese Women on Dec. 6th
We are planning to host an Online Communication Workshop for Single Men and  Japanese Women on Sat. Dec. 6th 10 pm (EST) 

Our discussion will be covering the following topics:
1) How you should present yourself at the first meeting
2) What are the Do's and Don'ts
3) What you should ask
4) How to get a second date?
Basically this workshop is designed for our female members, but if you are a TJM MEMBER (male or female), you are very welcome to join this workshop. 
When you join our workshop, you will learn about dating and relationship tips for Japanese women. Also, the Japanese women in our workshop will be attracted to you when you show up and give your opinions at the same table as them! Besides, this is a great opportunity for you to see our female members via the internet. The best part may be that you will gain completely new insight into our female members' personalities since you will be able to interact with them.
We will continue to host this kind of workshop for our members only. This is a unique benefit that comes with being a member of TJM. You will never experience such a workshop with online dating sites. If your purpose is meeting the perfect Japanese woman, our communication workshop will really help!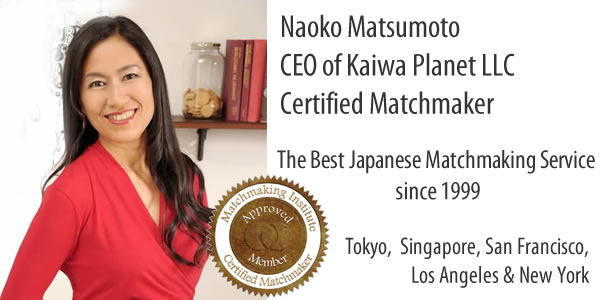 Dating and Matchmaking Service for Single Professionals and Japanese Women Established in 1999. We have been working as a professional Japanese matchmaker for 18 years. We look forward to assisting you in finding your Japanese wife. Please click below to make an appointment for a Free Skype consultation if you are truly interested. We are happy to make an appointment with you after you have created your own profile. https://meetjapanlady.com/company.html

Naoko Matsumoto
CEO and Your Personal Matchmaker
Traditional Japanese Matchmaker