The Thing You Should Never Do on the First Date with a Japanese Woman
Tips for Men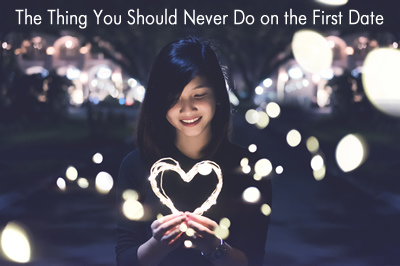 The Thing You Should Never Do on the First Date with a Japanese Woman
Recently, we setup a meeting for one of our female members and a male member from our sister company. Their first date went so poorly that she declined to date him anymore shortly thereafter. We asked her the reasons for her decision, and we would like to share her reasons in order to help you know how to be successful when dating a Japanese woman.
During their first date, he talked incessantly about how he does not get along with his family. He especially told her bad things about his father. He told her why his mom doesn't choose to get a divorce. She told him not to say such bad things about his father since he is his only father and has raised him since he was born. However, he kept denigrating his family. All the words and phrases she heard from him were negative. And this was not the only reason that it was not a pleasant date.
While dating, they went for a walk in a crowd. There were many kids there since it was in a big holiday. He wants to have kids after getting married, but he said he doesn't want to see many kids now since he doesn't currently have any kids. Then, he also talked very negatively about the children he saw.
Talking about your family during the first date is great. However, if you do talk about your family, it's best to share only the positive points about them. For obvious reasons, she was tired of hearing negative words, and didn't feel happy with him during their first date.
Due to his negative rants on their first date, she couldn't visualize a happy marriage with him and she doubted that she would be blessed by his family.
This man was declined by his date because of his negative tone. We don't want you to make the same mistake on your dates. The first impression that you make should be one of joy and positivity. So, use uplifting words and pay attention to how she reacts to see if you are making her happy. Remember, your goal is to create positive experiences on all of your dates and in marriage too.
Actually, she is one of the most beautiful women we have, and she is still single, and if you want to meet with her, let us know.
We have been working as professional Japanese matchmakers for 18 years. We look forward to assisting you in finding your Japanese wife. Please click below to make an appointment for a Free Skype consultation if you are truly interested. We are happy to make an appointment with you after you have created your own profile.
https://meetjapanlady.com/company.html
Join us at our next event on Sun July 2nd 2017 in Japan.
Pre-Registration
http://beret-ex.jp/fx/18
Naoko Matsumoto
Creating Happy Couples for 18 years