#077 If You Are Over 50 and Want to Meet Younger Japanese Women …..
Tips for Men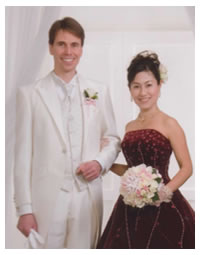 #077 If You Are Over 50 and Want to Meet Younger Japanese Women …..
Have you ever thought about the age gap?
As everyone knows, we only accept male and female clients who are looking for a marriage partner as a member. That means that our members' purpose for joining is "Marriage". Most Japanese women are looking for men who are in the same age group as they are. In most Asian countries, "12" is a special number which implies one life cycle, so Japanese women would prefer to meet men who have less than 12 years age difference with their age. I hope this information can help you to recognize who will be your optimal target. However, many of our male members would prefer to meet much younger women. For example, a 55 year old man asked us to meet a woman who is in her 30's. It is certainly possible, but it makes matchmaking more difficult because most Japanese women will not want to meet a man with such a large age difference because of the reasons mentioned previously.
Men who are their 50's and looking for women who are their 30's need to understand what young women expect from men when considering marriage.
Women who are in their 30's – even early 40's would like to have their own children. Are you prepared to have a baby? Do you want to change diapers for your own baby? Do you know how old you will be when your child turns 20 years old? Are you financially stable for raising your own child?
Have you realized that you might pass away many years earlier than she would pass away. Most young Japanese women worry about living alone with no family outside of Japan. It is tough for foreign women to live alone and it is hard for her to find a job there. As a husband, it is very important to consider and make plans for the support of your wife after you have passed away.
If you have already have your own children, and it will be your second (or third) marriage, and you have money or properties, you will need to consider how to make a living will that supports her in order for her to avoid fighting with your other children.
If there is the huge age gap between you and a Japanese woman, she is already thinking about her life after your death before thinking about the life you and she will start together. I want you to understand that it is normal for Japanese women to think this way since in the Japanese culture people strive to be well-organized and prepared for anything that may happen in order NOT to be a burden for other people.
I don't think our female members who are in their 30's would choose men who are in their 50's unless it is clearly communicated from their future husband how he has planned for her life after he has passed away. This is how Japanese people think and is the way Japanese people take responsibility for their lives and take care of their families. Japanese people do NOT live life like, "Que sera sera".
From my experience as a matchmaker, I always tell our female members that there is no guarantee with anyone's life. Life is always changing and sometimes, life will change unexpectedly. Basic preparation is fine, and worrying about things is not necessary. If you sincerely love your husband, your husband will love you back, and that is all that matters.
Hopefully, our female members understand my advice, however, some will still worry about their future. So, if you are over 50 and want to meet a young Japanese woman, we highly recommend that you discuss and plan for the future in order to make her feel comfortable, happy, and secure.