How to Deal with the "LANGUAGE BARRIER"
Tips for Men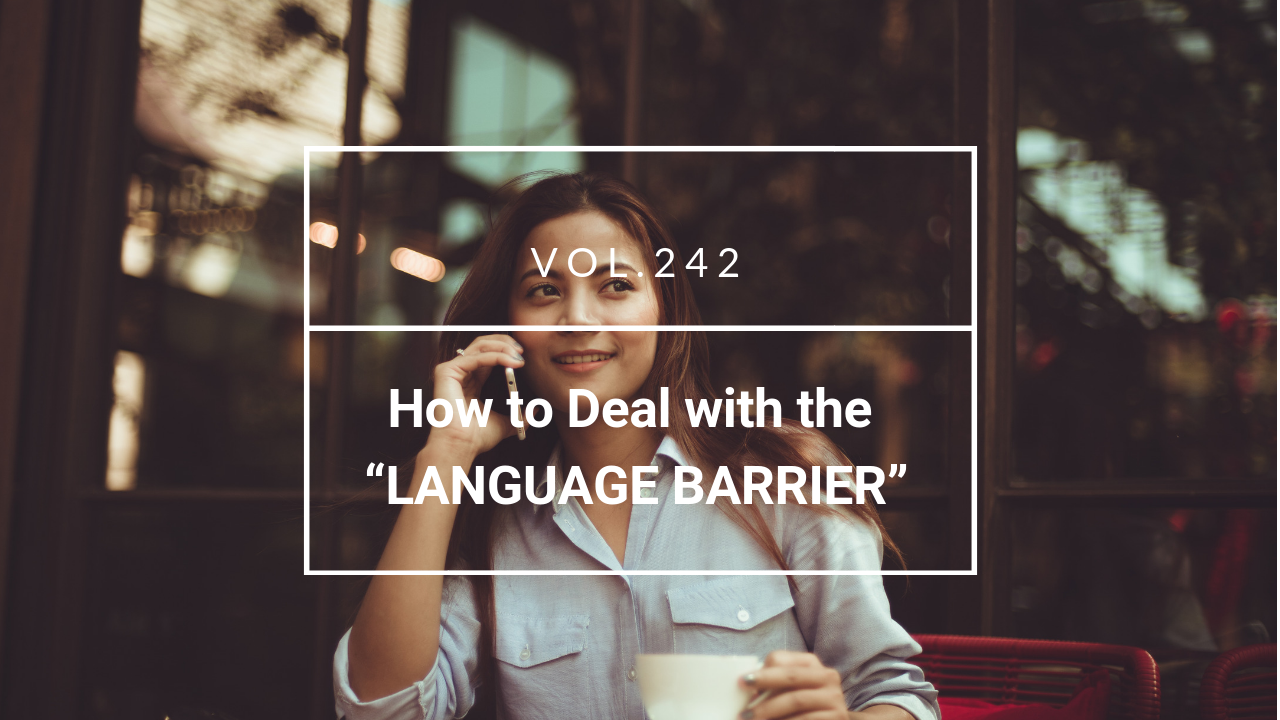 How to Deal with the "LANGUAGE BARRIER"
If you would like to marry a Japanese woman, you will need to consider the "LANGUAGE BARRIER". Some male clients ask us if we have Japanese women who can speak fluent English. Yes, we have Japanese women whose English skills are excellent. However, all our female members are Japanese whose first language is Japanese.  English is their second language, so there may still be words or phrases that they do not understand.
In order to cope with the "LANGUAGE BARRIER", there are many things you can do. It is not only up to her, rather, both of you can support each other.
Put Yourself in Her Shoes.
Talk with Sympathy.
Be a Good Listener.
1.  Put Yourself in Her shoes.
Learn some Japanese words and phrases, and express your feelings in Japanese in your daily life. You can say OHAYO (= Good Morning) when you wake up and Oyasumi (= Good Night) when you go to bed. She will feel happy when you make an effort to learn and speak some Japanese. When you start learning the Japanese language, she will feel that you are supporting her and that you are truly in this journey together.
2. Talk with Sympathy.
"Why you can't do this?"
"It's easy."
"Do you know what I mean?"
You may say these words without any ill feelings, but she may feel hurt by these words. There are many things that she may feel is difficult to express when she is in your country because of the lack of language skills although it would have been easy for her in Japan. When you say "it is easy", but she feels it is difficult to say, she may feel inadequate or stupid. She may feel hurt by your words.
Instead, here some sympathetic words and phrases to use.
"How may I help you?"
"Let's do it together!"
"This means that ………"
These words will make her happy.

3. Be a Good Listener
She really wants you to "Be a Good Listener." You may feel that you are a good listener, but if she still has difficulties speaking, you will need to be more patient. She may not be able to explain in English correctly what the problem is and how she needs your support. Think about when you were a child. Did you ask your parents "WHY?", "WHY?", "WHY?"? Did your parents answer all of your "WHY" questions? If they did not answer your questions, you may have felt so sad. She will be happy when you listen carefully to her voice and respond to her needs.
I came to the US in 2004, almost 15 years ago. However, there are many things for which I need my husband's support because of language issues. I appreciate his help. Also, I go to the bank to talk with a banker instead of talking on the phone. I prefer a face to face conversation for important matters so no mistakes are made. When I call a company's customer support sometimes they hang up on me all of sudden, because they are not very patient with my English. I feel so sad because they are rude, but at the same time, I understand that I need to speak English more fluently. I am happy to say that my American friends whom I have known for more than 10 years are surprised that my English has improved a lot, and I am proud of it!
Some of our female members need to improve their English skills so we host a seminar to assist them in learning English. We keep encouraging them and giving opportunities for them to improve their language skills as The Traditional Japanese Matchmaker.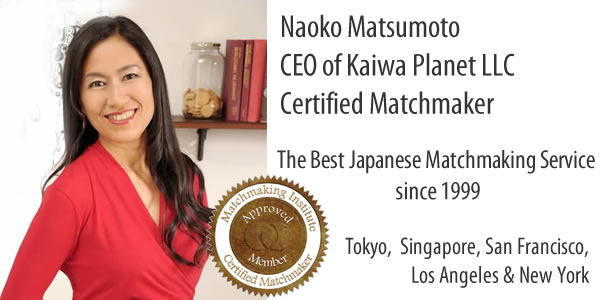 Dating and Matchmaking Service for Single Professionals and Japanese Women Established in 1999
We have been working as professional Japanese matchmakers for 18 years. We look forward to assisting you in finding your Japanese wife. Please click below to make an appointment for a Free Skype consultation if you are truly interested. We are happy to make an appointment with you after you have created your own profile. https://meetjapanlady.com/company.html

Naoko Matsumoto
CEO and Your Personal Matchmaker
Traditional Japanese Matchmaker