The Best Place to Meet Japanese Women is TJL's Meet and Greet Event
Events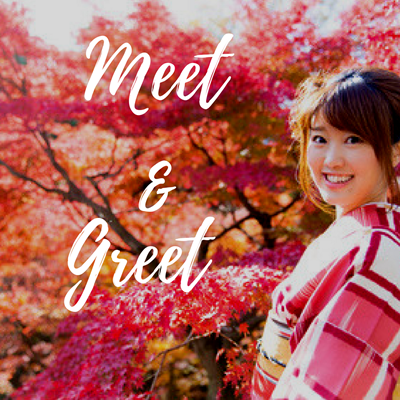 The Best Place to Meet Japanese Women is TJL's Meet and Greet Event
Meet and Greet with Japanese women in Tokyo
If you google
"Where to Meet Japanese Women",
you will get names of bars in Roppongi or clubs in Shibuya. You will also see photos that show young Japanese girls dancing or drinking beer. If your purpose for meeting Japanese women is just to play around, then this kind of info may help. However, if your purpose is "marriage", meeting girls at bars in Roppongi or clubs in Shibuya is not a wise way.
"Where can I meet foreign men?"
I am often asked this question by our female members. Of course, our female members' purpose is "a happy marriage".  
I ask them
"Do you go to Roppongi or Shibuya to meet foreign men?"
They answer.
"No way!"
They say that they cannot trust foreign men who are drinking and hitting on girls (doing NANPA in Japanese) at the bars or the clubs at night time. Japanese women who want to sincerely marry do not go there. They believe that it is totally wasting time for them. This means it is wasting time for you too.
So where is the best place to meet marriage minded Japanese women?  Unfortunately, in Japan not many people invite their friends to their small houses for parties. This is not really their custom and many houses are too small for having parties.
TJL's Speed Dating Events are a great place for western men to meet Japanese women. TJL's events provide Japanese women and western men who are looking for serious relationships a safe and fun atmosphere in which to meet. We have been hosting our events for over 5 years. We have hosted our events in 5 big cities such as Tokyo, Singapore, Los Angeles, San Francisco, and NYC-NJ. TJL's events are very popular and have been very successful!
Our speed dating events are not your typical ones where participants only have time to say hello and have shallow conversations for 5 minutes. Instead, we organize our speed dating events in TOKYO to facilitate discussions where participants can talk deeply about important topics. The topics are related to how to create great relationships. The outcome of these discussions is that both male and female participants will understand each other's personalities and way of thinking in a more thorough way. And, participants gain insight into cultural and religious differences.
Topics covered include:
"How will you take financial responsibility for your family after getting married?"
"How will you take care of your and her parents when they are no longer able to take care of themselves?"
"Will you accept that your Japanese wife may want to visit Japan at least once a year? "
These kinds of questions are important to discuss but are often not easy to ask the person you have just met at the beginning of the dating period. Attending our events brings these important topics out into the open and allow for exploration and discovery.
We invite you to visit Japan to experience how lovely Japanese women truly are!
TJL's Meet and Greet with Japanese Women in TOKYO takes place on July 2nd 2017. Our event is a great opportunity to meet Japanese women in Japan. Make you plans now to visit Japan!
Feel free to contact us for more details!
https://meetjapanlady.com/company.html
Here is the application form.
Join us at our next event on Sun July 2nd 2017 in Japan.
Meet and Greet with Japanese women in Tokyo
We are looking forward to seeing you in TOKYO this summer!!!
Naoko Matsumoto
Creating Happy Couples for 18 years