How to Find Your Ideal Japanese Woman
Blog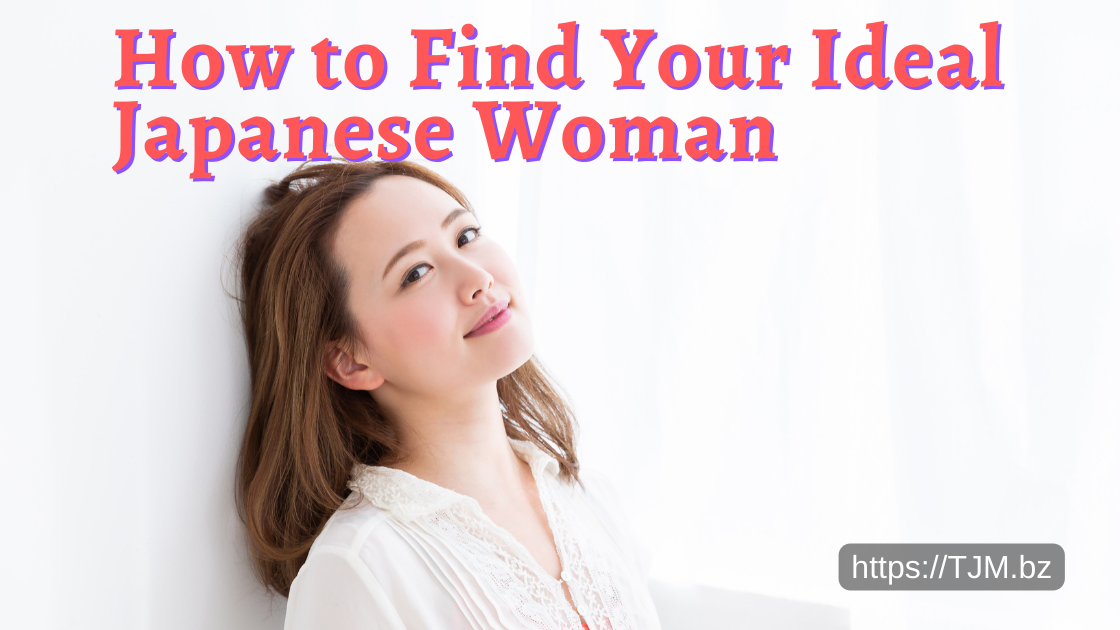 How to Find Your Ideal Japanese Woman
Thanks and I appreciate all you are doing for me. It feels more like you are introducing me to your friends which I prefer. – R.M. ( New York )
We received this message from one of our male members in NYC.
Yes!
We are more like your friend than just a matchmaking agent. The more that we are able to communicate with you, the more we will learn about what is important to you when searching for your ideal Japanese woman and the better we can assist you.
Sometimes, some people say that they are not clear how to utilize us. We apologize for any confusion. Today, we would like to give you the essence on how to reach your ideal Japanese woman as a first step.
We usually add 5 to 10 new female trial members a month. If you come from an online dating background, you may think that this is not many women. However, we take a certain amount of time to interview each woman, screen their background carefully, and check their English ability. We do not accept all women who apply. Rather, we select the nicest women who meet our criteria whom we feel confident in introducing to our male members. So, we have more higher quality female members who really want to get married.
We have just started providing our latest female members' information by posting on TJM's blog and also on TJM's newsletter. Have you received our latest newsletter?
If NOT, please sign up for TJM's Free Registration. You will be able to receive it by email.
https://meetjapanlady.com/Step1.htm
You can also see our posts on TJM's blog.
https://meetjapanlady.com/lessons/category/japanese-women
If you have your own profile on TJM's member page, you can make contact requests. If you haven't made your profile, please sign up for TJM's Profile Registration. https://meetjapanlady.com/Step20.htm
There are a few simple steps to getting started with us in finding your ideal Japanese woman and TJM's matchmakers are always happy to assist you!
Lastly, I would like to share that we have heard a GREAT NEWS last week.
It was the first successful case in 2019. One of our female members just returned from a trip to visit a male member whom we recently introduced to her. Both he and she became our members in Nov. 2018. And they get along very well in about two months and are now in a mutually exclusive relationship! We are not so surprised since it happens often with our members.
Men who sincerely want to get married meet women who are ready to get married do not take a long time to make a decision even though it is a big decision that will change their lives for the better.
How to find your ideal Japanese woman?
It may be easier than you have been pondering for years and years!
Singles Party in Tokyo on July 6th 2019
If you haven't planned to visit Japan, we recommend to plan on July 6th 2019. We will host a singles Party in Tokyo, so you can meet many beautiful Japanese women in Tokyo in one day. Also we can arrange individual meetings for you. I am sure this is a great opportunity for you if you really want to marry a Japanese woman within a year!
Here is the link for the Pre-reservation:
https://canyon-ex.jp/fx2048/event

Naoko Matsumoto
Founder & CEO of Traditional Japanese Matchmaker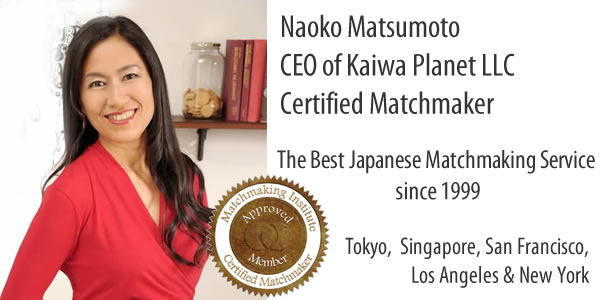 Traditional Japanese Matchmaker is the best dating and matchmaking service in Japan that is specialized for single professionals and Japanese women established in 1999. Please click the link below to sign up for TJM's Free Registration if you are truly interested. We look forward to assisting you in finding your Japanese wife.
Naoko Matsumoto
CEO and Your Personal Matchmaker
Traditional Japanese Matchmaker