Call Her by Her First Name
Blog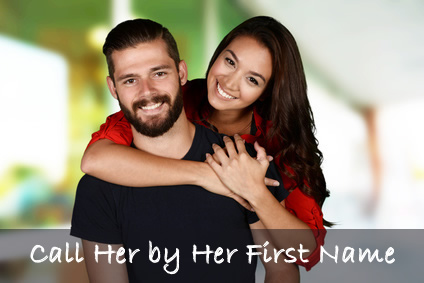 Call Her by Her First Name
The relationship between a husband & wife in Japan changes after having children. They now call each other "papa" and "mama". They never call each other by their first names again.
This is a video made by POLA, a cosmetic company in Japan.

In the video, the company shows the results from an experiment of what happens when a husband calls his wife by her first name instead of "mama". According to their experiment, when Japanese women are called by their first name by their husbands, oxytocin, the beauty hormone, increases in her body. So, the company recommends that husbands call their wives with their first names after getting married and having children. Husbands' words will make their wives more beautiful.
Actually, Japanese wives being called by their first names is not common in Japanese society. I have never heard my father calls my mother by her first name. My sister and her husband don't call each other by their first names either. So when I first came to the US, I felt a bit ticklish when my friends called me by my first name.
Of course my husband calls me by my first name Naoko. After having our child, he still calls me by my first name. Being called by my first name, makes me feel like I am treated as a special woman. Even though our son is growing, my husband still treats me as a woman not as a mom of our son. This recognition of the person by their true name is a wonderful concept in western culture that we do not have in Japan. It is one of the reasons that Japanese women would like to find their future husbands in western countries.
If you have a Japanese girlfriend or wife, please call her by her first name. It may seem like a small thing, but as you have read, it will make a big difference for your Japanese partner. Your words will make her more beautiful and she will feel very happy.
Naoko Matsumoto
Founder & CEO of Traditional Japanese Matchmaker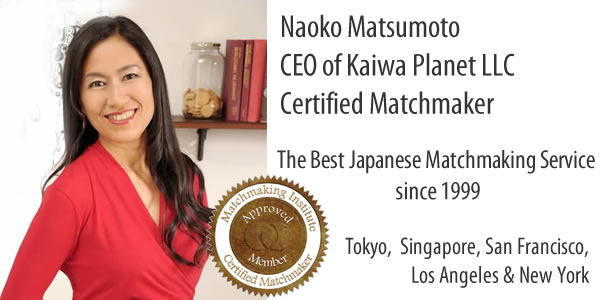 Traditional Japanese Matchmaker is the best dating and matchmaking service in Japan that is specialized for single professionals and Japanese women established in 1999. Please click the link below to sign up for TJM's Free Registration if you are truly interested. We look forward to assisting you in finding your Japanese wife.