Free Consultations for TJL Female Members Is Growing
Announcement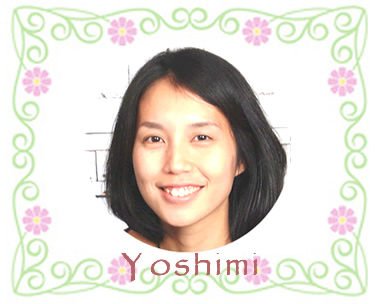 Free Consultations for TJL Female Members Is Growing
Yoshimi has joined our TJL team since December 2016. She is a Japanese woman who is married to an American man. Actually, her husband is a Japanese American. They have 4 children. Three sons and one daughter, and their fourth daughter was born just recently.
She loves taking care of her family and she loves assisting our members.
Yoshimi's role with TJL is to talk with our potential female clients in a Free Skype Consultation before becoming our member. She is very good at taking care of people. And, she can understand single Japanese women since she is a Japanese woman who used to be single.
Recently, our Free Skype Consultations have become very popular, and her schedule is getting tighter every day. She is VERY busy, but she enjoys talking with Japanese women who want to meet gentlemen like YOU!
If you are currently our member, you may have noticed that the number of our female trial members have increased a lot when compared to last year. This is because of Yoshimi's valuable contribution to TJL. We appreciate her efforts! Thank you very much Yoshimi!!!
We believe that talking with our clients is VERY IMPORTANT! Talking with them helps us to understand what their goals are, who their ideal men are, and how we may better assist them. Screening our female clients' background is also important for our male members. We take the time to do all of the necessary work to ensure our clients are well taken care of on a personal level.
Joining TJL is an important investment and we welcome all suitable candidates who would like to join. We would love to hear from you if you would like to join the happy TJL family!
Join us at our next event on Sun July 2nd 2017 in Japan.
https://meetjapanlady.com/form_tokyo201707/
Naoko Matsumoto
Creating Happy Couples for 18 years