BUSHIDO for Japanese Women: Most of Japanese Women Agree With the Life Francesca Chose in the Movie "The Bridges of Madison County"
Blog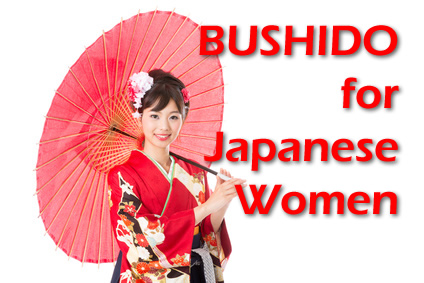 BUSHIDO for Japanese Women: Most of Japanese Women Agree With the Life Francesca Chose in the Movie "The Bridges of Madison County"
Have you seen the movie "The Bridges of Madison County"?
http://www.imdb.com/title/tt0112579/
https://en.wikipedia.org/wiki/The_Bridges_of_Madison_County
It is an American movie that was directed by Clint Eastwood in 1995.
As it is a kind of love affair story, this movie was not easily accepted in the US since in America, Christian people are in the majority and Christianity does not approve of extramarital affairs. However, this movie was a big hit in Japan at that time. Many Japanese people traveled to IOWA to see the bridge that they saw in the movie.
The reason Japanese people love this movie is because Francesca is a housewife who chooses life with her husband and family even though she falls in love with Robert Kincaid, a National Geographic photographer. She happens to meet him while her husband and children are out of town.
Francesca really loves Robert. She wants to run away with Robert to get out from her boring small town in IOWA and start a new and exciting life.
However, she decides to give up on starting a new life and she stays with her husband and children. She stays in her boring town for good without complaining. She stayed silent about her love affair for the rest of her life.
Many Japanese people agree with Francesca's decision.
It may be a kind of BUSHIDO for women, and it is also a form of Japanese Beauty.
That is why the movie was a big hit in Japan.
Showing her loyalty to her husband is beautiful even though she gave up on her own needs and desires.
When I talked with my husband about this movie, he said he thinks Francesca should have chosen to live with Robert since she really loved him. By staying in her marriage she might have been unhappy for the rest of her life.
As a Japanese woman, if I were Francesca, I would have made the same choice she did.
I think most of Japanese women live like Francesca because they believe that taking care of their husbands and children is more important than following one's desires.
Naoko Matsumoto
Founder & CEO of Traditional Japanese Matchmaker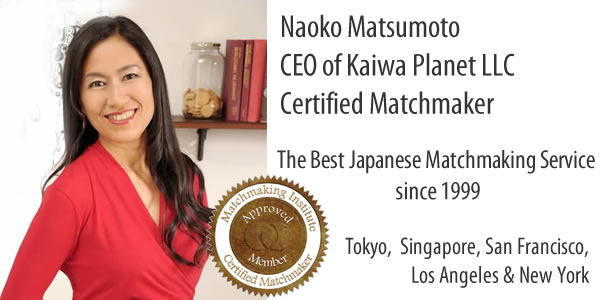 Traditional Japanese Matchmaker is the best dating and matchmaking service in Japan that is specialized for single professionals and Japanese women established in 1999. Please click the link below to sign up for TJM's Free Registration if you are truly interested. We look forward to assisting you in finding your Japanese wife.
Naoko Matsumoto
CEO and Your Personal Matchmaker
Traditional Japanese Matchmaker