Your New Happy Life Begins With a Free TJM Consultation
Blog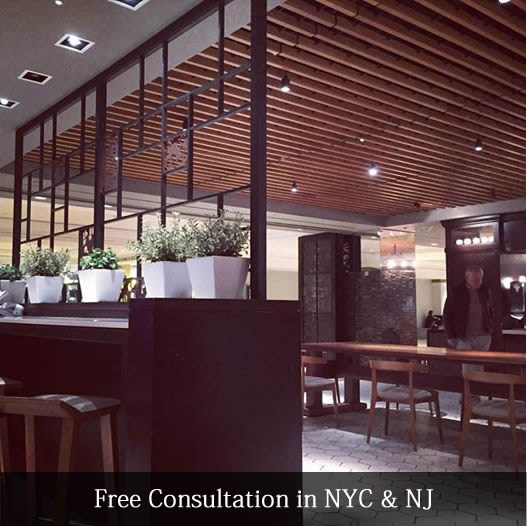 Your New Happy Life Begins With a Free TJM Consultation
"How many single men and Japanese women have I consulted with as a matchmaker since 1999?"
I think I met at least, more than 3000 singles all over the world by skype and in person in the cities of Tokyo, Singapore, San Francisco, Los Angeles, Baltimore, New York City, and New Jersey.
Three years ago, I started offering Free Consultations in NYC. Doing consultations is a great way for me to meet new single men and Japanese women in NYC, and it helps me to learn how they feel, think and what makes them take action in finding their lifelong partner. Sometime, they start telling me their life story. I think they feel comfortable talking to me. Sometimes they tell me about their ex-wife, ex-husband, ex-girlfriend, or ex-boyfriend. They are not always happy stories. They might confess how terrible the breakup with their ex was and start crying because of the painful memories.
I just listen to them peacefully. Sometimes I give them encouragement. What I can do for them is not much in a short time. However, I think it is enough for them if they feel "HOPE" for their future. If you want to focus on finding a beautiful Japanese wife, I am happy to assist you!
I am sure that I have learned a lot of human psychology from meeting many people at our Free Consultations for over 20 years. I think these experiences are more practical and valuable than just reading textbooks. One day, I would like to take classes to learn human psychology in order to improve my methodology.
What I know now is that I like meeting people, and I want to help them find their lifelong partners. I want them to be happy. And their happiness helps make me happier.
I keep going to NYC and NJ once a month. This is one of the joys in my life. If you are single, and you are looking for a Japanese wife, please make time to meet with me in person. Also, if you are doing business that helps single men and Japanese women get along together, I would like to meet with you to hear about your business. Sorry, but I hesitate to meet someone who are into any MLMs or cult groups. I want to meet people who want to work with me to create a circle of happiness.
TJL's Next Consultation is March 25 and 26, 2017. We have a few spots available. Please click to reserve your spot. https://meetjapanlady.com/ny/
I am looking forward to meeting with you in NYC / NJ!
Naoko Matsumoto
Founder & CEO of Traditional Japanese Matchmaker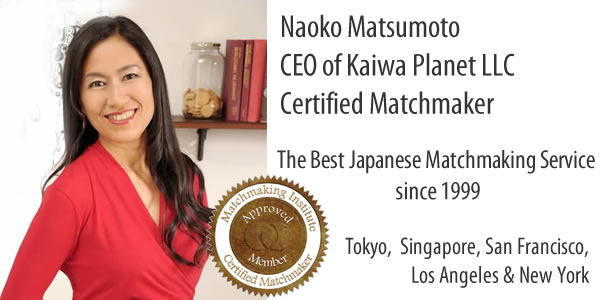 Traditional Japanese Matchmaker is the best dating and matchmaking service in Japan that is specialized for single professionals and Japanese women established in 1999. Please click the link below to sign up for TJM's Free Registration if you are truly interested. We look forward to assisting you in finding your Japanese wife.