I Met Two Happy Japanese Women in NYC Last Week!
Blog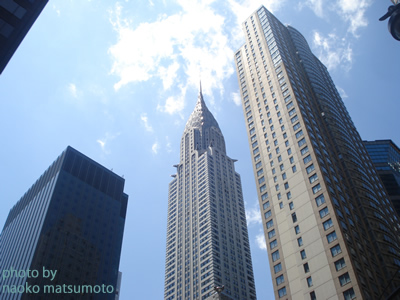 I Met Two Happy Japanese Women in NYC Last Week!
I just came back from a weekend in NYC.
In two days' time I met 10 new and existing clients in NYC. Actually, two additional clients wanted to meet me this past weekend, but I simply did not have the time. I am sorry for any inconvenience.
The next Free Consultation in NYC and NJ is September 17 th and 18 th . If you are interested in our service, please come and join with lots of questions. I am happy to answer all your questions!
I met two Japanese women who are our clients. Both of them are corresponding with our male members in NY. They flew into NY on their vacation. They will have a wonderful time with their boyfriends. They look so happy!!!
I decided to start a Monthly Free Consultation in NYC in January 2014. Since I live in Baltimore Maryland, I had NO connections in NYC at that time. I had a strong motivation to succeed, so I keep traveling to NYC even though there were no appointments in the beginning. After a few months, more and more men and Japanese women in NYC and NJ asked me about our Free Consultation. So, my schedule filled up with people who were interested in our service.
After two years, some of the men whom I met in NYC are successfully engaged. It has been amazing! The free monthly consultations in NYC started at zero, and today my schedule is overflowing with interested clients and we are creating happy couples. As long as I am taking action, meeting more people who want to marry Japanese women, I see more and more results. I believe that you can make a miracle happen if you believe in it. I want to connect people together. This is my mission and my life work, and my happiness.
I am always trying to make miracles happen. If you want to create a happy circle together, feel free to contact Naoko!
Naoko Matsumoto
Founder & CEO of Traditional Japanese Matchmaker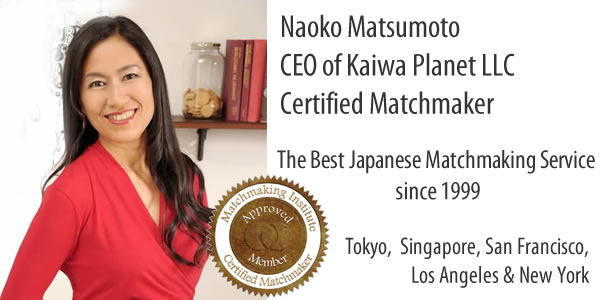 Traditional Japanese Matchmaker is the best dating and matchmaking service in Japan that is specialized for single professionals and Japanese women established in 1999. Please click the link below to sign up for TJM's Free Registration if you are truly interested. We look forward to assisting you in finding your Japanese wife.