Unlocking Bliss: The Secrets to Marrying a Japanese Woman
Blog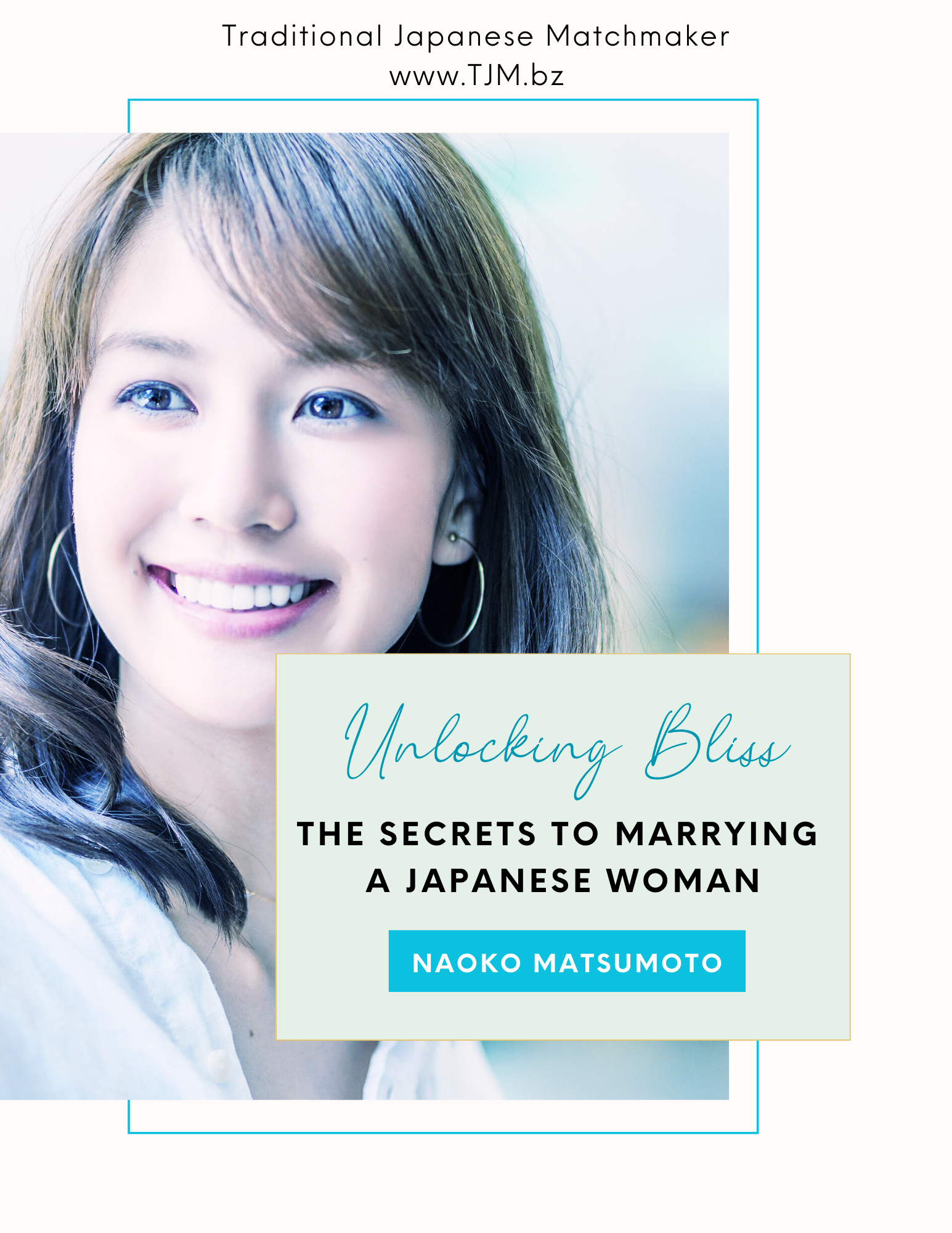 Unlocking Bliss: The Secrets to Marrying a Japanese Woman
I am writing a book titled above.
The content of this book is still in a blank state. I'm currently working on outlining the structure of the book.
The reason I decided to write this book is because when men who want to marry Japanese women searched for a guidebook with useful tips, they couldn't find one anywhere.
If it doesn't exist, then I'll write it.
As a matchmaker for 25 years, helping marriages between Japanese women and men from all over the world, I believe that documenting my experiences will be joyful if it helps fulfill the marital dreams of the readers."
Fortunately, for over 15 years now, I have been writing communication tips for men about Japanese women in newsletters and blogs. Parts of the new book may include reorganizing some of the content I have already written.
However, for those men currently considering marriage with a Japanese woman, if there is anything you wish to know about Japan, Japanese women, and effective communication methods with Japanese women, I would like to hear it anew here, for possible inclusion in the book.
Please refer to the following categories for the content of the book. If there are any additional categories not mentioned below that you believe to be crucial, I'd appreciate your feedback!
🔴Why Choose a Japanese Woman as a Partner
🔴How to Choose an Advisor
🔴How to Select Japanese Women
🔴ow to be Selected by Japanese women
– Fashion
– Hair Style
🔴How to Write an Attractive Profile
🔴How to Communicate with a Japanese Woman
🔴How to Make a Big Decision
Please complete the form below to share your questions or insights regarding marriage to a Japanese woman. I intend to address them in the book and provide answers as much as I can.
★ 
Please Enter Your Inquiries
I wish to share these insights with everyone interested in marrying a Japanese woman.
I appreciate your support, and hope this book assists you in realizing your dream of marrying a Japanese woman.
Naoko Matsumoto
Founder & CEO
Traditional Japanese Matchmaker (TJM)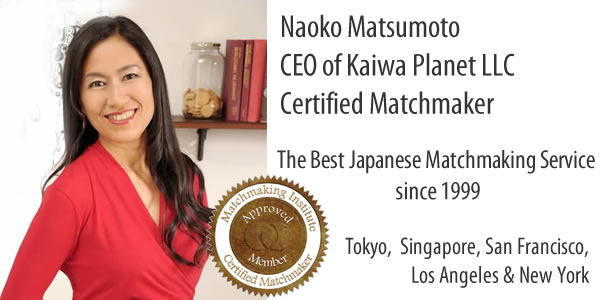 Traditional Japanese Matchmaker is the best dating and matchmaking service in Japan that is specialized for single professionals and Japanese women established in 1999. Please click the link below to sign up for TJM's Free Registration if you are truly interested. We look forward to assisting you in finding your Japanese wife.