Why Do You Want to Marry a Japanese Woman?
Blog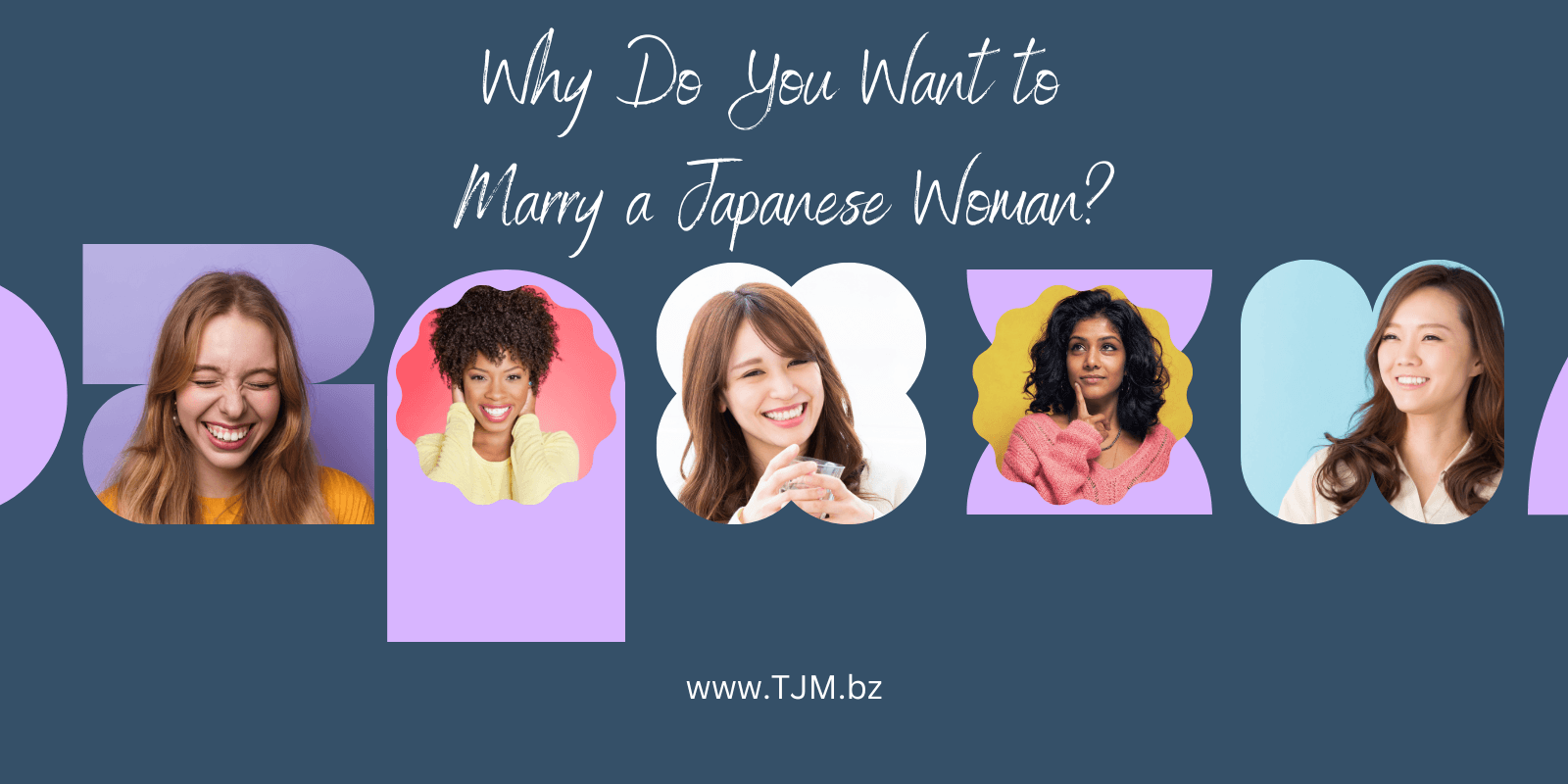 Why Do You Want to Marry a Japanese Woman?
Why do TJM's clients want to marry a Japanese woman?
Tomo, who lives in NYC, asked me. She is one of my friends and writes the essay "Dating and the City" for TJM's male clients. She is curious about the reasons that led you to think that you want to marry a Japanese woman.
If possible, please give us your feedback. Just write to us using the link below.
https://forms.gle/48rDxriUDfZWvbyq8
To my understanding, there are three general categories of men who have found us, started following us, and read our blogs and newsletters.
1. I am single, and I want to marry a Japanese woman.
2. I am single and I want to marry an Asian woman.
3. I am single, and I want to marry a woman.
At this time, Tomo wants to hear from men who want to marry a Japanese woman, in particular. If you are, Tomo and I are looking forward to hearing from you.
Here are more specific reasons that I usually hear from our male members:
REASON 1.
They have brothers, friends, colleagues, or relatives who are happily married to a Japanese woman. They admire their wonderful relationships.
REASON 2.
They have had experiences studying at a university in Japan or working in Japan. Or, they used to live in Japan and study the Japanese language. Or, they enjoyed living in Japan.
REASON 3.
They are into anime, J-pop, games, or other aspects of Japanese culture. Some people are influenced by "One Piece," "Naruto," "Ghibli Anime," and "Demon Slayer." Some people play "Pokemon" and other games.
REASON 4.
Some people are inspired by movie directors such as Akira Kurosawa, Yasujiro Ozu, or Juzo Itami. Young people may not know these Japanese directors, but they may know of their works or their legacies.
REASON 5.
Some people learned some aspects of Japanese history very thoroughly, such as The Tale of Genji, Oda Nobunaga, Bushido, and others. They may know more about Japanese culture than many Japanese people do.
REASON 6.
Some people are into Japanese martial arts such as Karate, Kobudo, Judo, Aikido, Kendo, and others.
REASON 7.
They love Japanese cuisine. Not only sushi but also other Japanese foods, such as miso soup, natto, oden, ramen, and others
Japanese women are glad to hear that you have an interest in Japanese culture and that you are specifically interested in Japanese women.
Why do you want to marry a Japanese woman? 
This is a question from Tomo, but also, all of our female members are curious about your answers.
We look forward to hearing your responses!
https://forms.gle/48rDxriUDfZWvbyq8
Thank you for your cooperation!
Naoko Matsumoto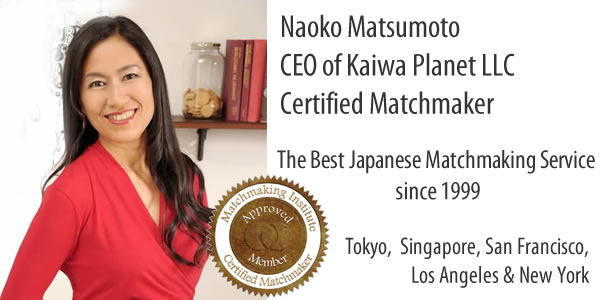 Traditional Japanese Matchmaker is the best dating and matchmaking service in Japan that is specialized for single professionals and Japanese women established in 1999. Please click the link below to sign up for TJM's Free Registration if you are truly interested. We look forward to assisting you in finding your Japanese wife.