TJM's 2020 Year End Holiday SCHEDULE
Announcement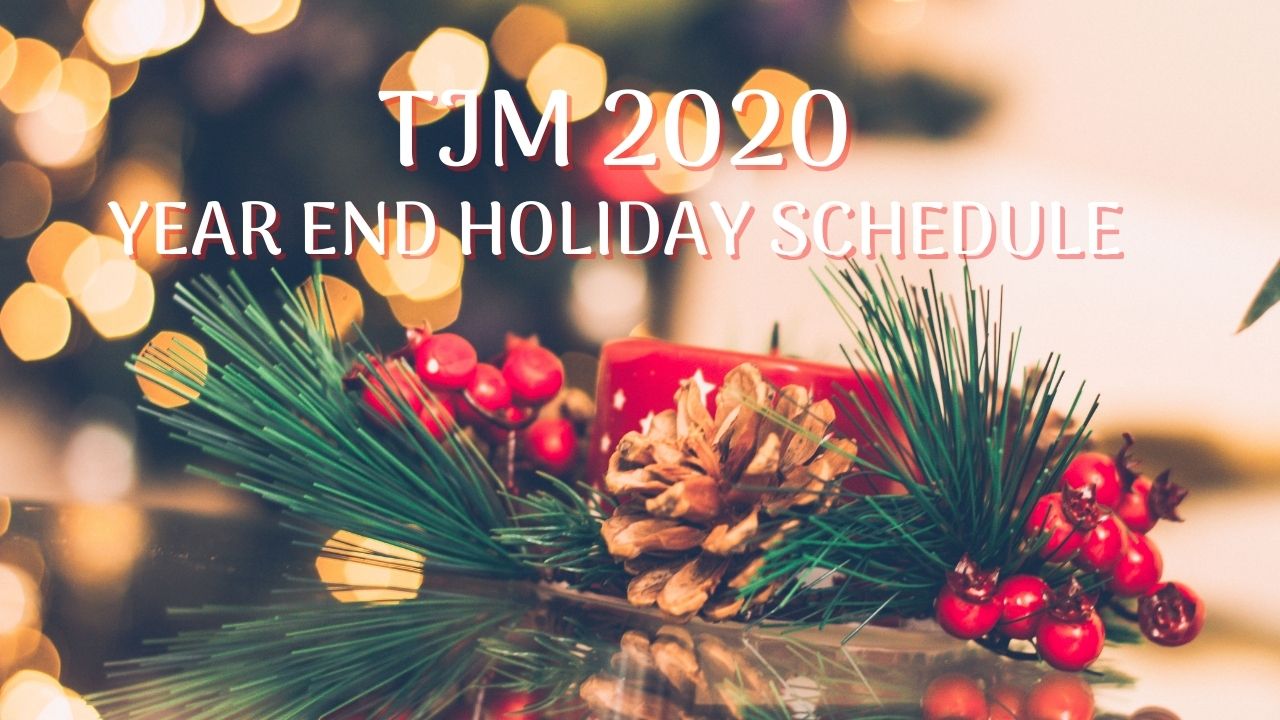 TJM's 2020 Year End Holiday SCHEDULE
Dear TJM Members,
We hope everyone is having a wonderful holiday weekend!
We would like to announce TJM's 2020 Year End Holiday SCHEDULE: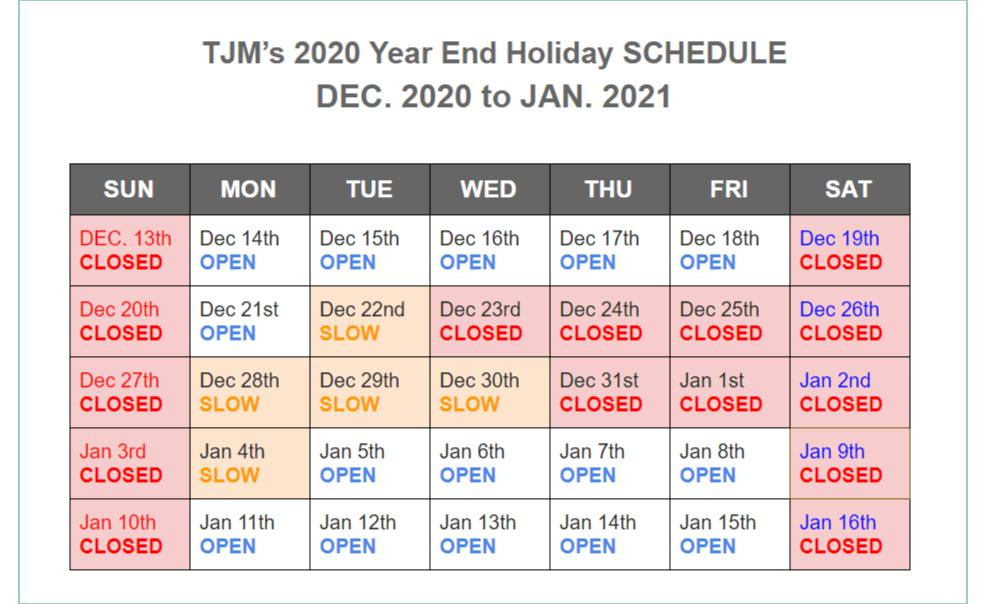 OPEN:
We are open and following a regular work schedule.
SLOW:
TJM's staff may take the day off in order to spend time with their family, but they will check their email. Our responses may be slower than usual during the holidays, but we will do our best! Thank you for your understanding.
CLOSED:
We will not schedule any consultations.
【MEETINGS with TJM's Members during the Holidays】
For our members who would like to schedule a meeting during the holidays, we are happy to assist you.
If you would like to schedule a meeting with a female member during the holidays, please discuss with one of our matchmakers by early December so that your meeting will be scheduled.
If you need an urgent reply, please write【URGENT】in the subject line in your email, and we will do our best to take care of you!
If you have any questions, please feel free to ask TJM!
Wishing you a harvest of blessings, good health, and good times. Happy Holidays!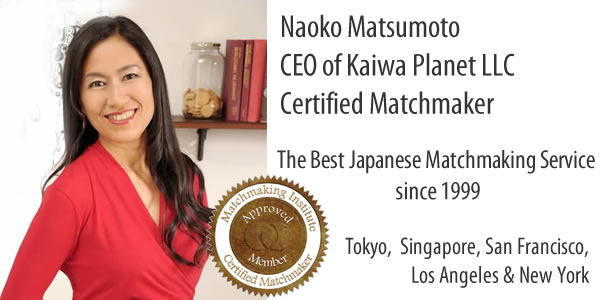 Traditional Japanese Matchmaker is the best dating and matchmaking service in Japan that is specialized for single professionals and Japanese women established in 1999. Please click the link below to sign up for TJM's Free Registration if you are truly interested. We look forward to assisting you in finding your Japanese wife.
Naoko Matsumoto
CEO and Your Personal Matchmaker
Traditional Japanese Matchmaker