Dating App or Matchmaking Agency: Which do Japanese Women in the US Prefer to Use to Find Their Lifelong Partner?
Blog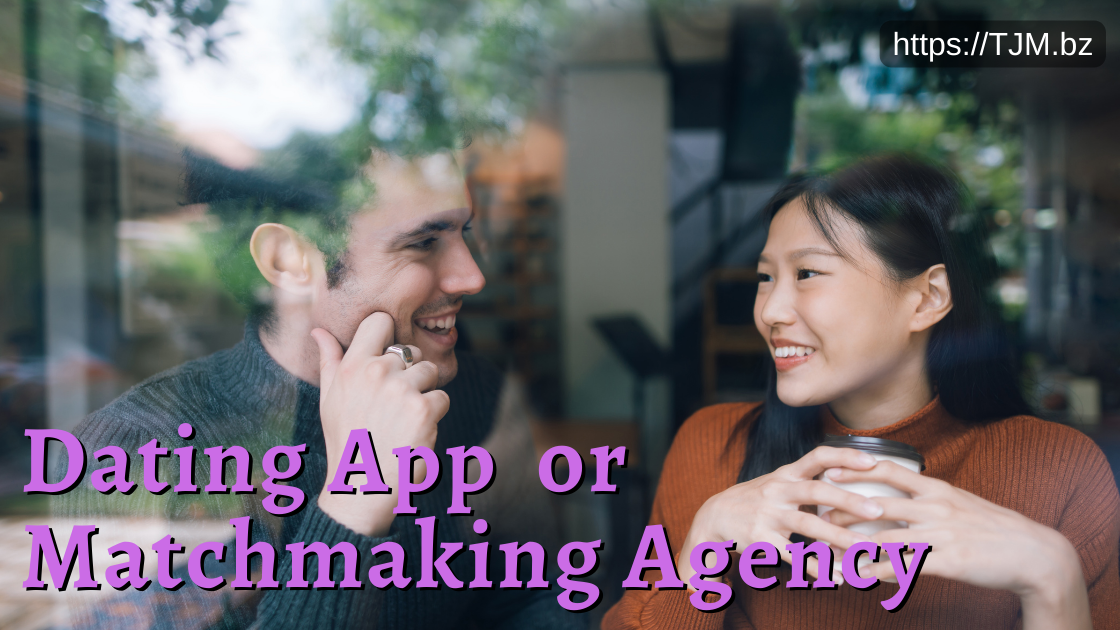 Dating App or Matchmaking Agency: Which do Japanese Women in the US Prefer to Use to Find Their Lifelong Partner?
I've already been to New York City and Los Angeles in September 2022. I met many single professional men and Japanese women who wanted to get married.
I always ask Japanese women if they use dating apps.
And most of them answer "Yes."
However, when they meet with a matchmaker in person to receive our free matchmaking consultation, they almost always talk about the problems they had with meeting that special someone via dating apps.
Here are some reasons why Japanese women in the US decided to meet a matchmaker after playing with dating apps, resulting in dating experiences in vain.
There are far too many options to choose from
Although there are hundreds of nice guy candidates with beautiful photos that dating apps recommend, it is hard to find any who are serious and marriage-minded. As a result, Japanese women get tired and give up.
A job interview instead of a romantic first date
Japanese women are disappointed to meet men who see the whole dating process as a job interview. So, on the first date, he asks a lot of prepared questions as his way of screening her. If her score is higher than the average, he will ask her for a second date. He takes her to an inexpensive cafe to buy a cup of coffee for her as it is just a job interview. He wants to make a judgment before spending more on a nice dinner on the second date. Many Japanese women who use dating apps understand that this process is a typical strategy for men.
They need someone to discuss about their experiences
Finding a partner by using dating apps is actually a lonely struggle. Japanese women want to discuss their relationships with someone and ask for professional advice in order to find the right person and be happy. After spending time playing with dating apps with no result, they decide to come to meet a matchmaker because their objective is not "Just Dating", but rather "Getting Married."
On both of my trips to NYC and Los Angeles, I met single professional Japanese women and men who are marriage-minded. Although they were very busy, they made time to schedule their matchmaking consultation. Through the sessions, I felt that the men really wanted to meet Japanese women and find the right person. They do not want to waste their time. One of them took a day off work and drove from San Diego to Los Angeles for two hours to meet with me. I understood how sincere he was.
The Traditional Japanese Matchmaker is the place where marriage-minded single men and women gather. The purpose of all the men and women I met at the Free Matchmaking Consultations is to "Get Married."
Because of that, it will be a shortcut for you to meet Japanese women who also want to get married.
At the end of each Free Matchmaking Consultation, I ask each candidate, "When are you going to marry?" I listen to each one's decision as a witness. I do not want to give anyone pressure, but it is truly your decision whether you receive a result.
The next Free Matchmaking Consultation is in NYC in October 2022. We will keep posting it in our newsletter. I am looking forward to meeting you at TJM's Free Consultation!
Naoko Matsumoto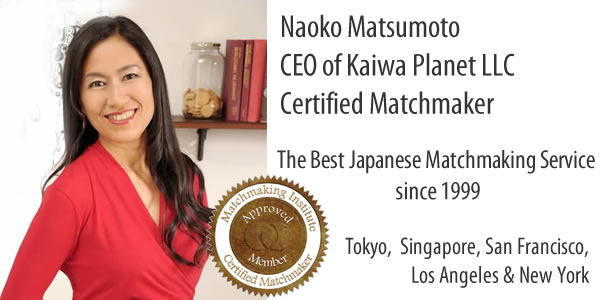 Traditional Japanese Matchmaker is the best dating and matchmaking service in Japan that is specialized for single professionals and Japanese women established in 1999. Please click the link below to sign up for TJM's Free Registration if you are truly interested. We look forward to assisting you in finding your Japanese wife.