Beginning Oct. 21st, 2022, Japan Will Accept Short-Stay Tourists with NO Visa!
Blog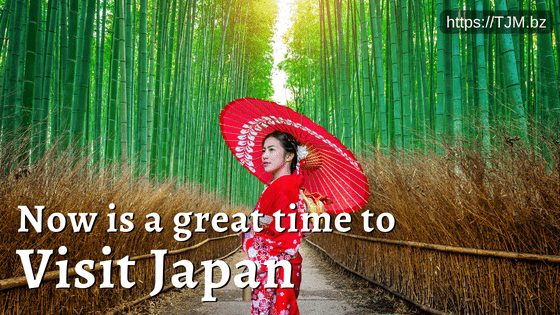 Beginning Oct. 21st, 2022, Japan Will Accept Short-Stay Tourists with NO Visa!
UPDATE: Japanese Governments' Official News
https://www.mhlw.go.jp/stf/covid-19/bordercontrol.html
A few days ago, we heard wonderful news for all our members who want to marry a Japanese woman!
At a news conference at the foot of Central Park in New York, Prime Minister Fumio Kishida said independent tourists would again be welcomed as of Oct. 11, 2022, not just those traveling with authorized groups.
https://abcnews.go.com/Business/wireStory/japan-loosen-travel-restrictions-imposed-pandemic-90336023
This article is also on NHK, the national broadcasting system in Japan:
https://www3.nhk.or.jp/news/html/20220922/k10013832571000.html
If you are thinking about traveling to Japan, this coming winter holiday is a great time to visit. An added bonus is the favorable exchange rate for westerners. Please check the price carefully.
When our matchmaking service started in Japan in 1999, we decided to introduce Japanese women in Japan to men all over the world. At that time, we welcomed men who agreed to visit Japan within a year to meet their candidates.
For the following reasons, I am proud of our unique matchmaking service that requires men to visit Japan first:
SAFE for Japanese Women
If men visit Japan first, it is much safer for Japanese women. We know of some Japanese women who were using online dating services who got involved in dangerous incidents when they traveled abroad. Instead of meeting strange men outside of Japan, we tell Japanese women to first meet gentlemen who have a secure background in a safe place in Japan as is required by our service.
Financial Reasons

All of our female members are looking for a marriage partner. They said that men whom they met through online apps told them to come to their place first. This is often a sign that these men have a financial issue. All of our male members are screened to confirm that they have a stable income and they have agreed to visit Japan first.
Wonderful Experience for Men From All Over the World
Visiting Japan is a great experience for men who want to marry a Japanese woman. You will discover something wonderful even if you haven't met the right person yet.If you have already met some Japanese women through our matchmaking service, visiting Japan could be a chance to learn many things about your candidates when you meet them in person.You can meet her family and friends, visit the town where she lives now, visit her favorite places, and feel the atmosphere of how she enjoys everyday life in Japan.
As the Pandemic of Covid-19 changed the world and slowed down travelers. Because of that we started to focus on finding Japanese women outside of Japan for gentlemen, and it worked, but……we would like to return to our basic traditional Japanese matchmaking methods of "Men Visiting Japan First to Meet a Japanese Woman"
The Japanese Government will reopen Japan to tourists on October 11th 2022.
We most welcome men from all over the world to visit Japan to meet our female members.
Now is a great time to take action and make a plan to visit Japan this coming holiday season!
We are happy to assist you in finding your candidates as you proceed on your goal of marrying a Japanese woman!
Also, check the link below!
https://www.xe.com/currencyconverter/
Naoko Matsumoto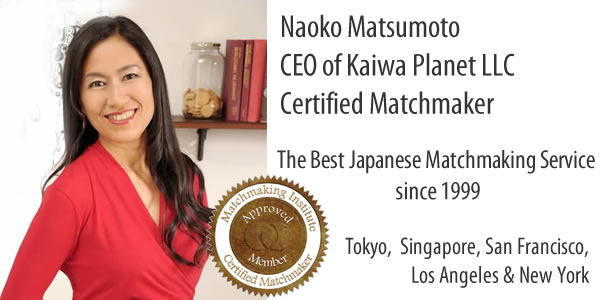 Traditional Japanese Matchmaker is the best dating and matchmaking service in Japan that is specialized for single professionals and Japanese women established in 1999. Please click the link below to sign up for TJM's Free Registration if you are truly interested. We look forward to assisting you in finding your Japanese wife.