TJM's 2019 TOKYO Singles Party with Japanese Women was a BLAST!
Events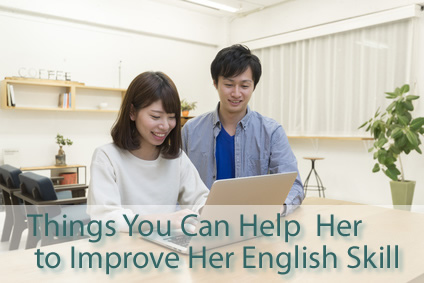 TJM's 2019 TOKYO Singles Party with Japanese Women was a BLAST!
TJM's 2019 TOKYO Singles Party with Japanese women was held on July 6th, 2019.  It was such a FUN event for our members and everyone had a BLAST!! 5 male members attended from California, Pennsylvania, and Florida and 2 male members were from Tokyo and Kanagawa Pref. 15 Japanese female members were mostly from the Tokyo area, but some were from the Kansai area. Also, there were Japanese women who flew from London and Guam. They all had been looking forward to attending our singles party all year in order to meet singles who are seeking a happy marriage, Our members are sincere and goal oriented.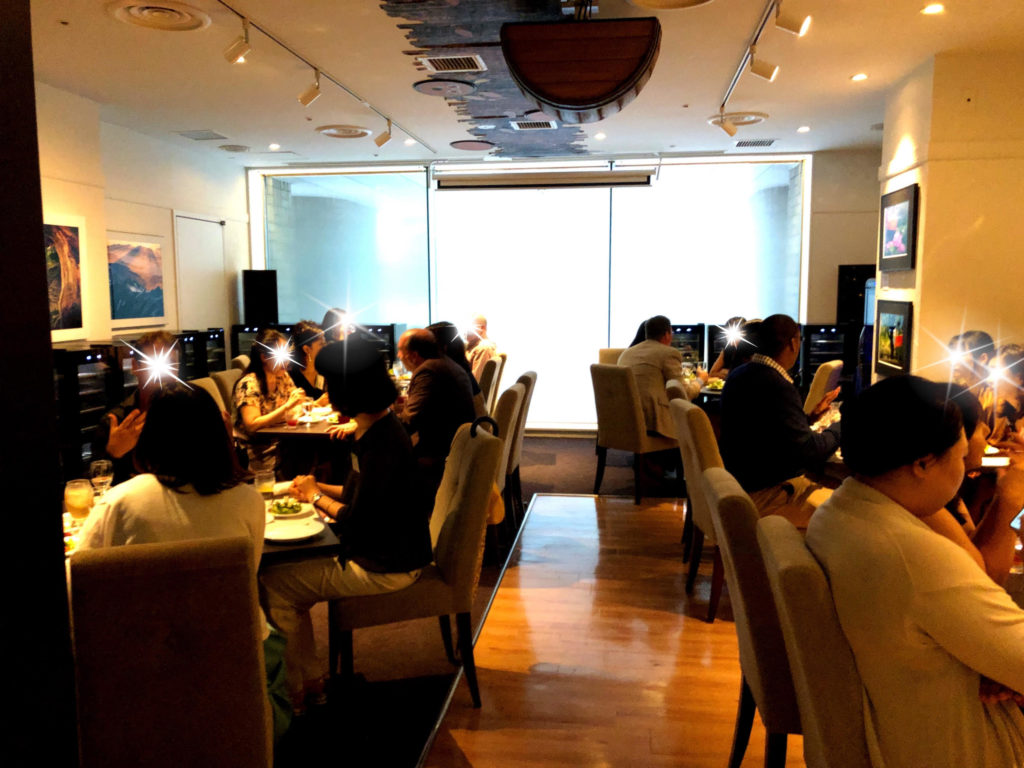 Special Guests 1: TJM's Happy Member Couple J and A
We appreciated that one of our happy couples who had just married came to our party and made wonderful speeches in English and Japanese. Their speech was wonderful and encouraged all the attendees there!
He decided to start a new life in Tokyo, found a job, obtained a visa, and just relocated. He looked so happy to be with his Japanese wife! Before she met him, she had given up finding a husband because she thought that there was no chance for her in the singles market in Japan. She earns enough to live alone and she didn't need anyone to support her. She could live by herself, but at the same time, she felt lonely and worried about continuing a single life. Finally, she found our service and met him last fall. After the first date in TOKYO, they saw each other every month. It was a challenge, but their dreams came true. It was so quick for them to find true love once they focused on their mission of "Getting Married".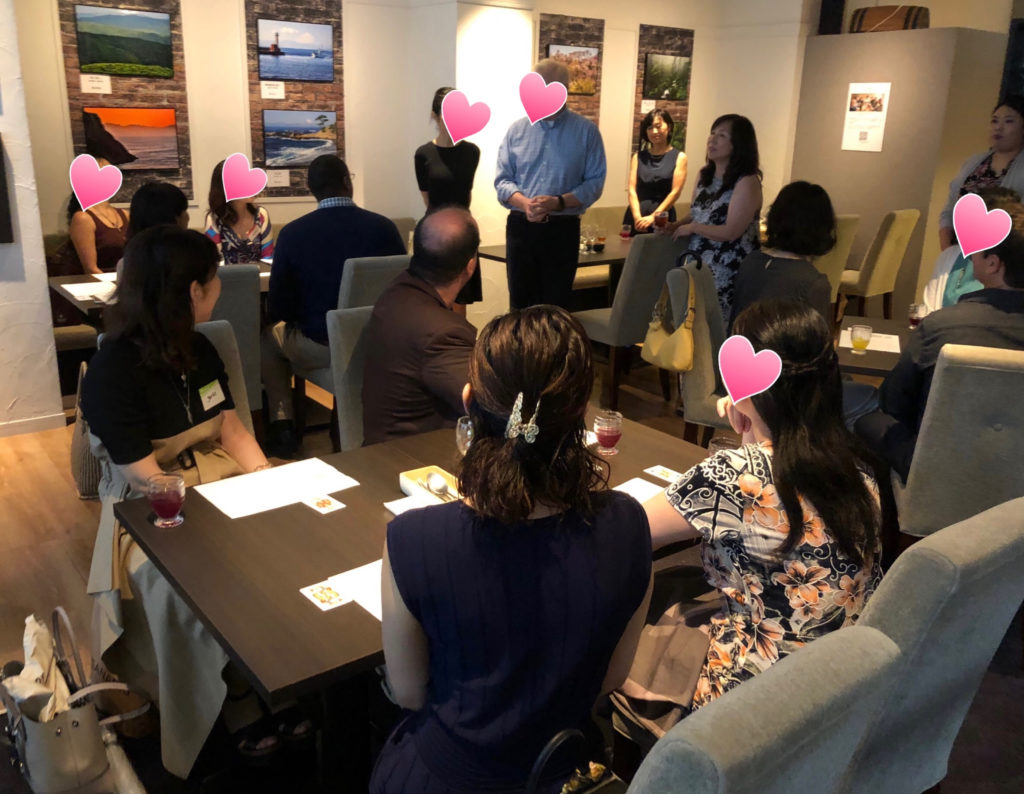 Special Guest 2:Satomi Ohama

She came from New Jersey and attended our party to talk about Imago Relationship Therapy, which is a technique of empathic communication for couples. Satomi is a specialist in Imago Relationship Therapy. We feel that following it will help all attendees to create wonderful relationships.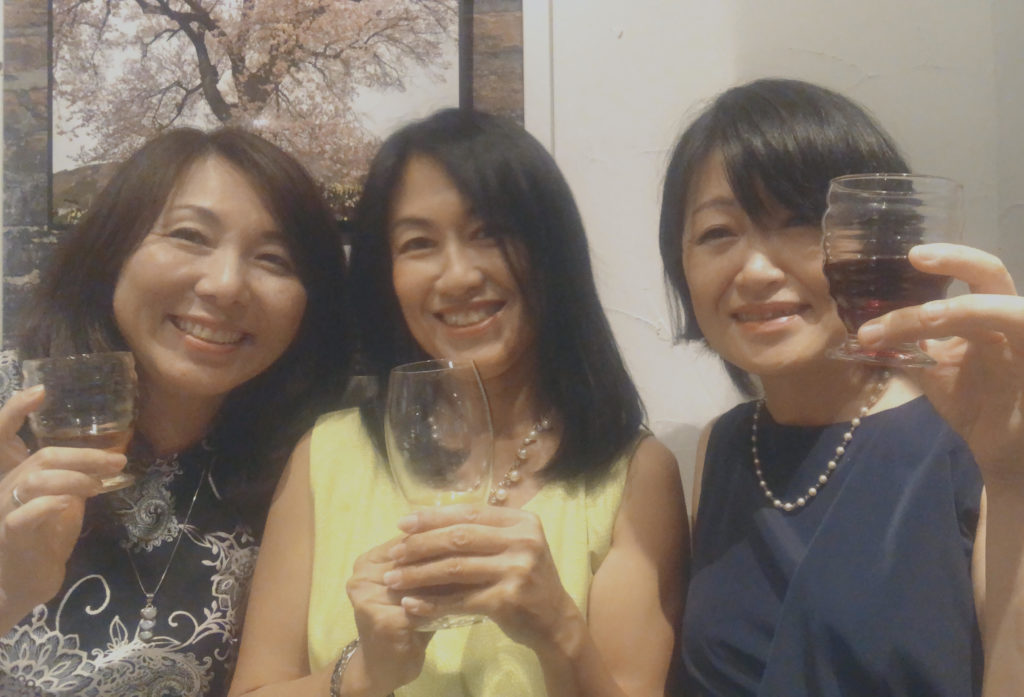 TJM's Next Singles Party:
We are now planning TJM's next event. It may be in San Francisco in November. We will announce any updates in our newsletter. So, stay tuned!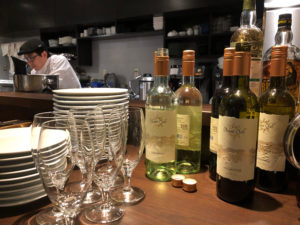 Singles Party in San Fransisco in Nov 2019
We will host a singles Party in San Fransisco. You can meet many single Japanese women in San Fransisco. Also, we are happy to arrange individual meetings for you in San Fransisco. We are sure this is a great opportunity for you if you really want to marry a Japanese woman within a year!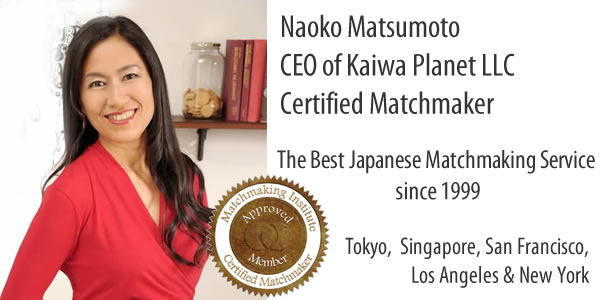 Dating and Matchmaking Service for Single Professionals and Japanese Women Established in 1999
We have been working as professional Japanese matchmakers for 20 years. We look forward to assisting you in finding your Japanese wife. Please click below to make an appointment for a Free Skype consultation if you are truly interested. We are happy to make an appointment with you after you have created your own profile. https://meetjapanlady.com/company.html

Naoko Matsumoto
CEO and Your Personal Matchmaker
Traditional Japanese Matchmaker