Meet and Greet with Japanese Women in Tokyo on Sun March 22nd
Events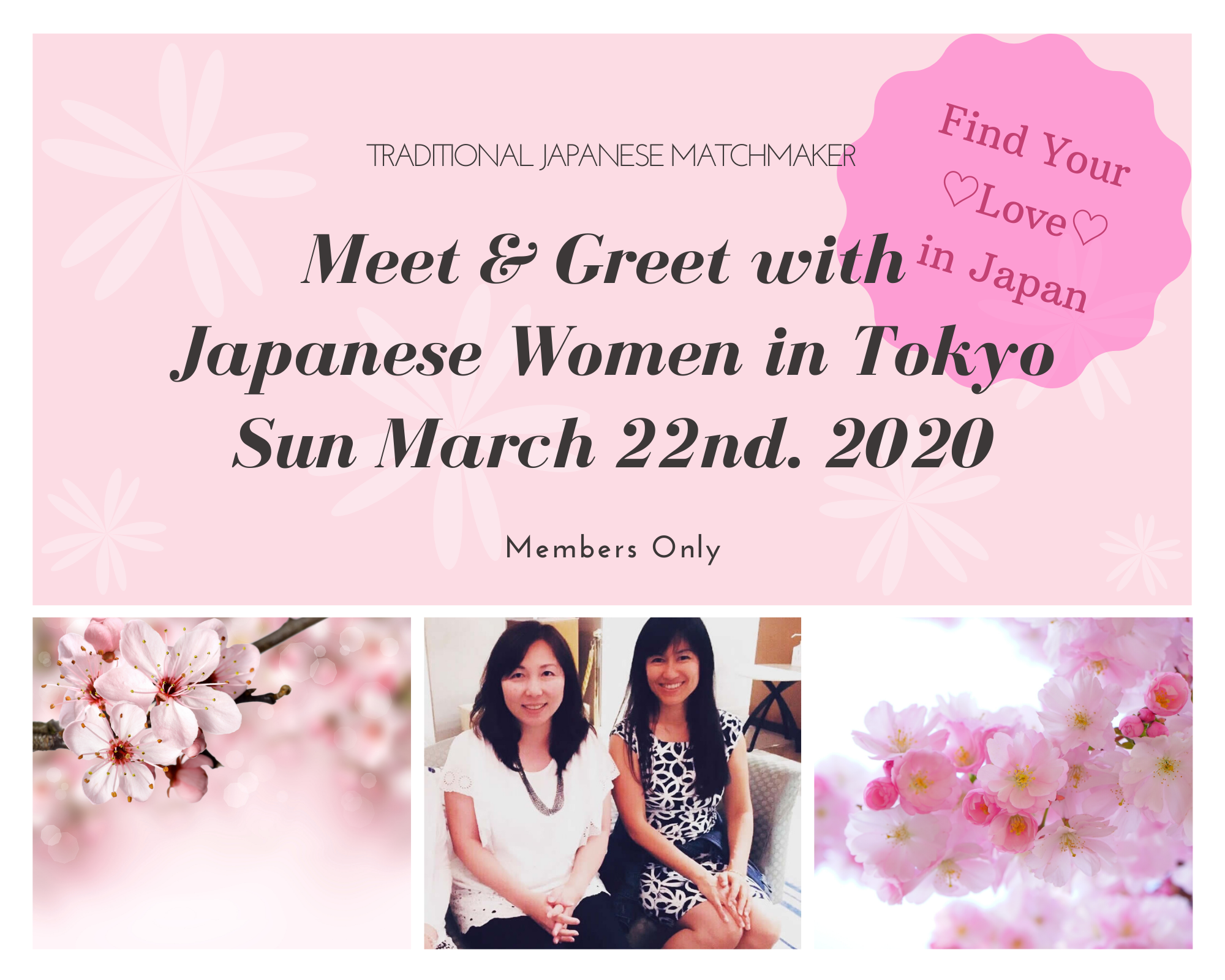 Meet and Greet with Japanese Women in Tokyo on Sun March 22nd
We are very sad to announce that our event on March 22nd, 2020 is CANCELLED.
We will host our Meet and Greet with Japanese Women Singles Event in Japan on Sun. March 22nd. If you are wondering when is the best time to visit Japan, we highly recommend that you travel to Japan in March and join our event.
Hopefully, people who join our event will be able to enjoy the beautiful cherry blossoms in Japan. You will have a wonderful time in Japan with Japanese women!
We will announce the details later. If you are interested in our events, please let us know. Please reply to this email directly.
We look forward to meeting with you in Japan in March 2020!