TJM's Profile Registration Campaign for the End of 2022
Announcement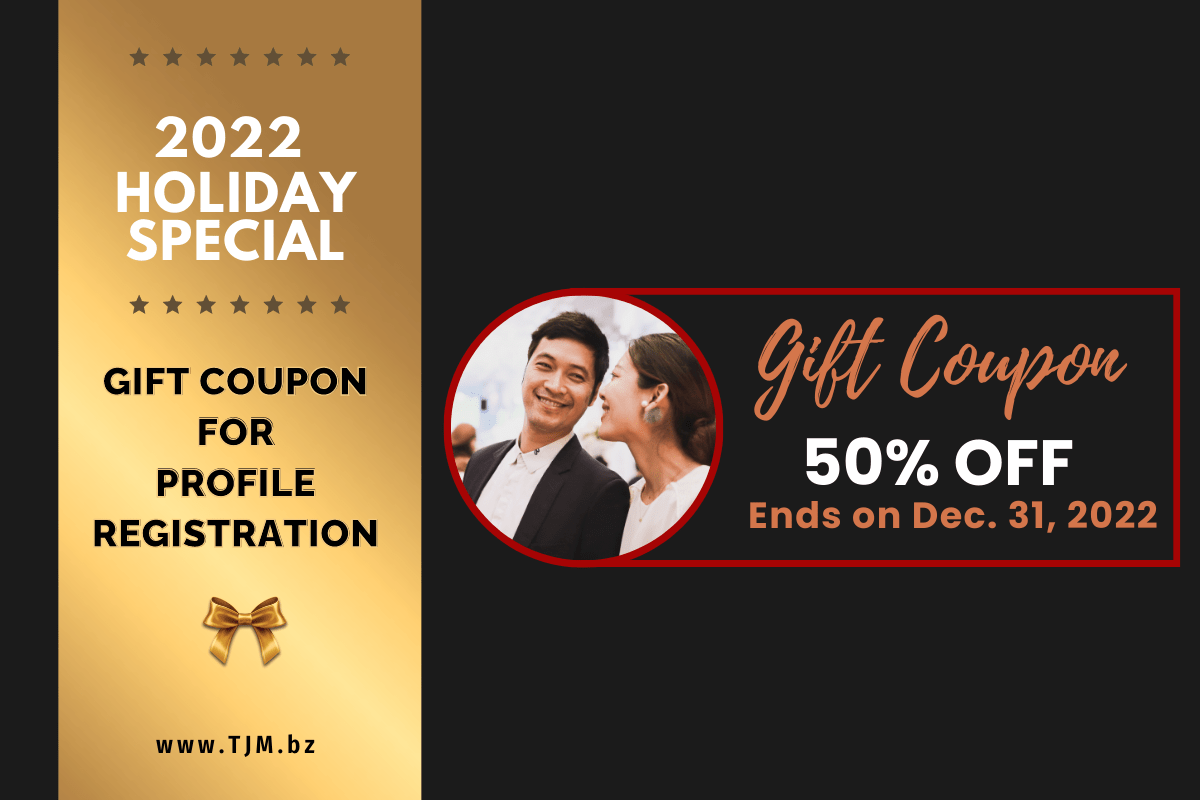 TJM's Profile Registration Campaign for the End of 2022
We have a Profile Registration Campaign for the end of the year in 2022. This is a great opportunity for you if you would like to marry a Japanese woman and take action to make your dream come true in 2023!
🌸50% Off Campaign ends on Dec. 31st, 2022🌸
The standard fee for a TJM's Profile Registration is $330. The discounted price is $165. You will need to complete the application by Dec. 31st, 2022 at 23:59(PST).
Also, please schedule your Matchmaking Consultation with one of TJM's matchmakers by January 31st, 2023. A one time 30 minute Zoom consultation with one of our matchmakers is included in the Profile Registration fee.
Click to Sign up for Profile Registration
TJM's Profile Registration is a one year registration with TJM to see if there are any suitable candidates that meet your preferences.
After your Profile Registration and Consultation are completed, TJM's matchmakers will start a search for you. You will receive some of our female members' full profiles if there is a best match.
Our members are all marriage minded, so, if you are sincerely looking for a Japanese woman as a lifelong partner, this is one of the greatest ways in finding your one and only!
Happy Holidays!
Naoko Matsumoto
Founder and CEO
Traditional Japanese Matchmaker (TJM)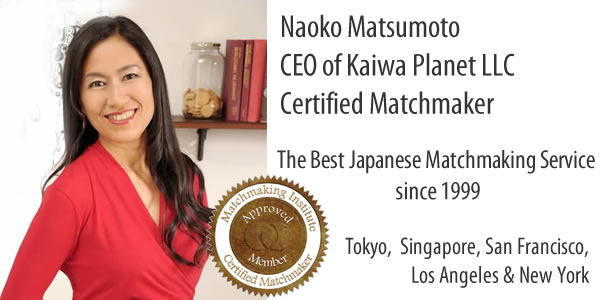 Traditional Japanese Matchmaker is the best dating and matchmaking service in Japan that is specialized for single professionals and Japanese women established in 1999. Please click the link below to sign up for TJM's Free Registration if you are truly interested. We look forward to assisting you in finding your Japanese wife.