We Are Married! – He Keeps Giving Her Love, and She Believes in Him!
Tips for Japanese Women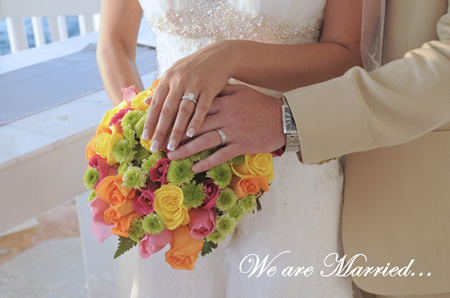 We Are Married! – He Keeps Giving Her Love, and She Believes in Him!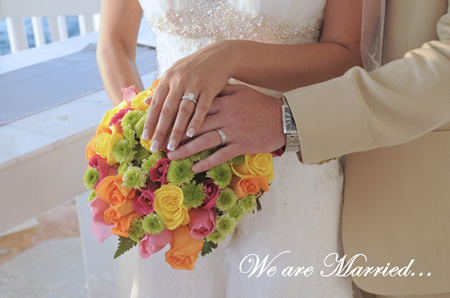 Right after reporting about "We are engaged!" in our newsletter last week, one of our couple members contacted me by Skype in order to show me their marriage ring, and said, "We are married!"
It was almost midnight at that time, and I was about to go to bed since I was leaving for Japan the next day at 6 am. However, I was so glad to see their happy faces on Skype before I flew to Japan.
I am sure that he read our newsletter and knew that other members were engaged. As a matchmaker, this is a precious moment when we can confirm that our members' happiness is spreading out all over universe.
I would like to share the story of them since it may happen to you, too.
A few months ago, she was still afraid of leaving Japan even though she had gotten a fiancé visa and a ticket to fly to start her new life with him in a new country. It may be called "marriage blues." She was not sure if what she was doing was correct.
Through our many years of international matchmaking experience, we understand her fear since it is quite common. Leaving Japan and getting married to a man who lives in a different country that she is not familiar with is an enormous decision for her. If her fiancé lived in the same town that she lives, things would be easier. However, in an international marriage, things are more complicated. She cannot always see her friends and family when she wants.
She just needs someone to reassure her.
Fortunately, this gentleman gives her encouragement with his positive words. His loving words help to lessen her anxieties. As a matchmaker, I had conversations individually with him and with her. I also sent them encouragement through prayer.
Finally, she decided to start her new life with her fiancé. Her fear melted away because of his loving support and she believes in their future together.
I would like to send them a J-Pop music titled "Ai Wa Katsu."  It means Love can always win. I am happy for them!
https://www.youtube.com/watch?v=wJv2Pbful7k
Naoko Matsumoto: CEO and Your Personal Matchmaker