Top Three Things Japanese Women Are Concerned About
Meet Japanese Women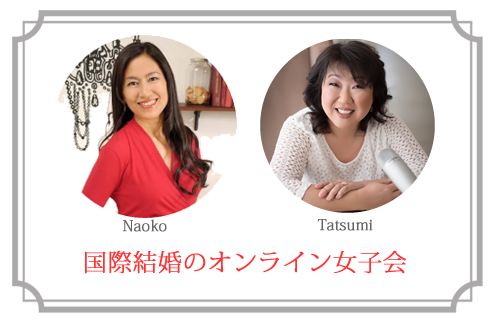 Top Three Things Japanese Women Are Concerned About
My friend Tatsumi san in LA and I hosted a webinar for our female members last Saturday. Nearly 50 Japanese women attended our webinar. They were from Hokkaido, Kyushu, and other Japanese cities, the US, Canada, and Europe. The topics we covered at the webinar are the top three topics that Japanese women are concerned about when thinking about marriage and living abroad. They are as follows.
Medical Situation and Medical Insurance Overseas
Infertility Treatment Overseas
How to Find a Job Overseas
Here are the three topics again in more detail.
Medical Situation and Medical Insurance Overseas
Many Japanese women are so surprised how expensive medical fees are in some countries, especially in the US! Some of the participants shared that her husband and she received a USD 15,000 bill from the hospital for the Norovirus treatment including ambulance service and a one night stay at the hospital. Probably, high medical costs are normal for American people, however, this is unbelievable for Japanese women. In Japan, government pays about 70% of the medical treatment and the ambulance service is free.
Infertility Treatment Overseas
Many of our female members who are in their 30's and even 40's would like to have children. However, after they reach 40 years old, many doctors recommend using egg donors, especially in the US. This is a shocking thing for Japanese women.
How to Find a Job Overseas
Many of our female members who are very successful in their career, earning a big salary are dismayed to learn that it will most likely be difficult to get a job in a similar position outside of Japan. As a result, they often lose confidence. We encourage them to focus on the opportunities available to them. After getting married, they may obtain additional education or work experience and gradually work their way up to a similar position. Or, another option is to do something entirely different. This is a great opportunity to try something new that they have an interest in and find challenging and rewarding.
We have shared with you the concerns that Japanese women have about getting married and living abroad. We recommend discussing these topics with her to address any concerns she has and to help her feel supported. Doing so will certainly help to create a great relationship with her!
Occasionally, we host webinars and seminars for Japanese women to discuss the many different topics that they want to know about before getting married and relocating to other countries.
We have been working as professional Japanese matchmakers for 18 years. We look forward to assisting you in finding your Japanese wife. Please click below to make an appointment for a Free Skype consultation if you are truly interested. We are happy to make an appointment with you after you have created your own profile.
https://meetjapanlady.com/company.html
Also, you are most welcome to join our event in NYC on Sat. April 2nd 2017.
What: Speed Dating with Japanese Women in NYC
When: April 29th 2017; 7-9 pm
Where: Midtown NYC (Details Later)
https://meetjapanlady.com/nyc/
If you are not able to attend this meeting, please join us at our next event in July 2017 in Japan.
Pre-Registration
http://beret-ex.jp/fx/18
Naoko Matsumoto: CEO and Your Personal Matchmaker