Meet a Japanese Woman:Update on November 1st , 2021
Announcement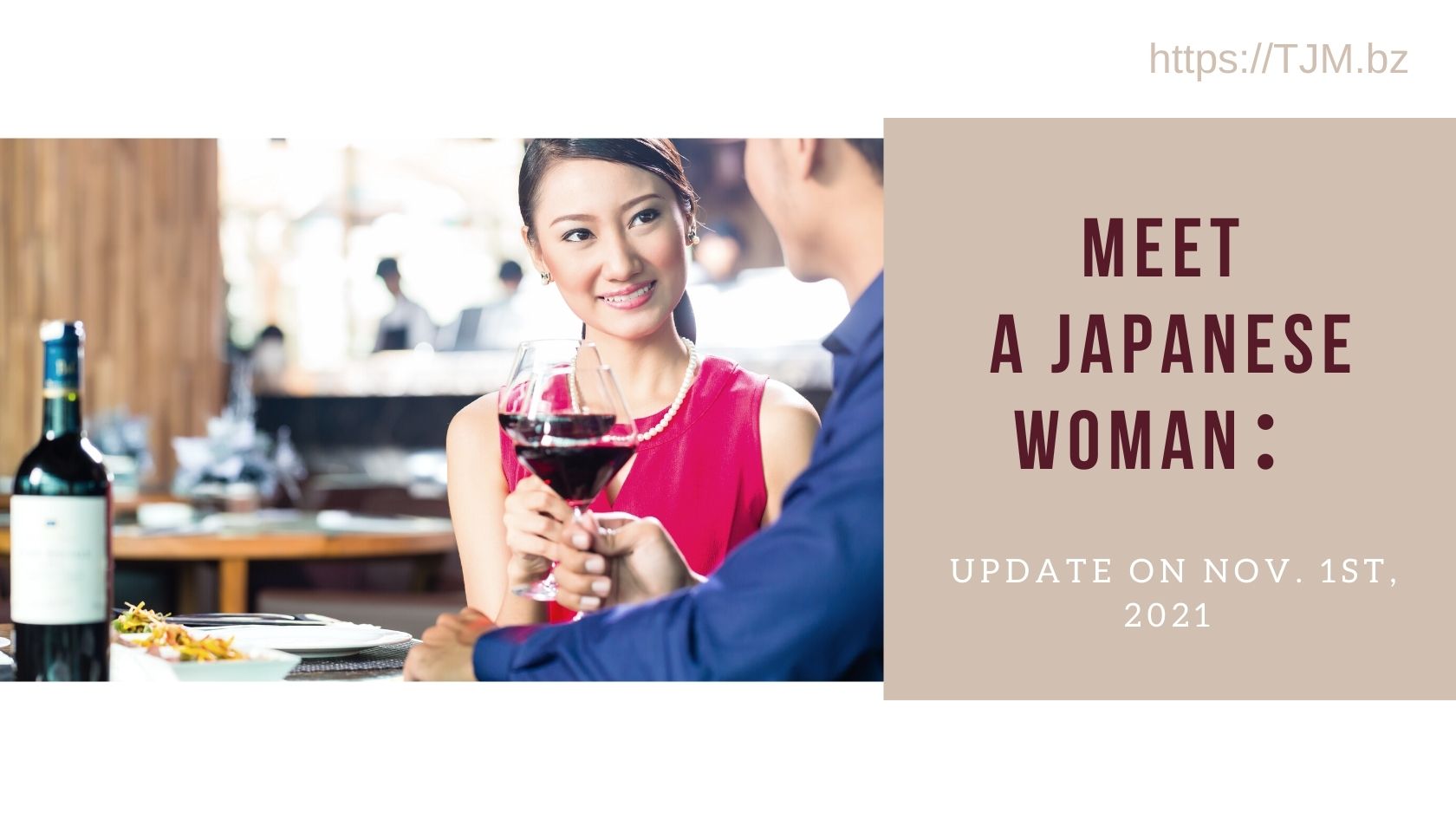 Meet a Japanese Woman:Update on November 1st , 2021
We would like to share how our members are doing during the Covid-19 pandemic.
Possibilities of Meeting with a Japanese Woman in the US
Possibilities of Meeting with a Japanese Woman in Japan
Travel Status 
1. Possibilities of Meeting with a Japanese Woman in the US
We recently had some nice Japanese women who live in the US. If you are looking for Japanese women locally, please contact us. As of Nov. 1st, 2021, the Japanese government still does not allow foreign travelers to enter Japan, but the US government does. It means that Japanese women can travel to the US.
Some of our female members who are corresponding with gentlemen in the US are going to travel to the US in order to meet them. They are going to have a fun time during the Thanksgiving, Christmas, or New Year holidays.
If you are thinking about meeting Japanese women who are in the US / Japan, either way, it is possible.
If you would like to marry a Japanese woman, please don't slow down or halt making your dreams come true. Please see the possibilities.
2. Possibilities of Meeting with a Japanese Woman in Japan
Some of our male members who have Japanese citizenship are going to meet the women they are corresponding with now. If you are Japanese, it is possible, and we highly recommend that they take action now since the world is always changing.
3. Travel Status
We recommend that you keep in mind the travel status of Japan and your country. It is always changing, too. A big change for foreign travelers to the US is here.
Requirements for Air Travelers to the U.S.
The Centers for Disease Control and Prevention (CDC) has announced a new Order for all air passengers traveling to the United States. Effective November 8, 2021, all non-immigrant, non-citizen air travelers to the United States will be required to be fully vaccinated and to provide proof of vaccination status prior to boarding an airplane to the United States.
In addition, we would like to tell you that some of our successful member couples met just before Covid started, got married, and started to live together with no problems. We heard from two of them, "Our baby was born!"  "Congrats!"
Time flies!
We could not have predicted things like the pandemic happening and, likewise, something else we cannot control may happen in the future. What we can do now is not worry too much and live in the moment.
Let's keep taking action to meet your ideal Japanese woman. Let's think positive with "Joy and Hope!"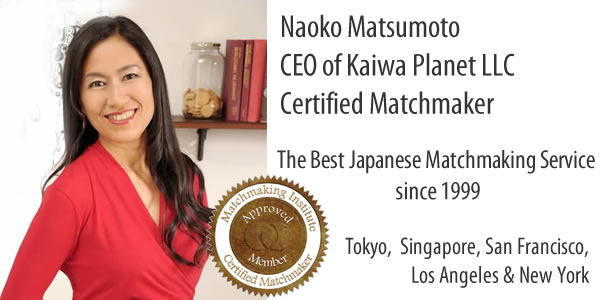 Traditional Japanese Matchmaker is the best dating and matchmaking service in Japan that is specialized for single professionals and Japanese women established in 1999. Please click the link below to sign up for TJM's Free Registration if you are truly interested. We look forward to assisting you in finding your Japanese wife.
Naoko Matsumoto
CEO and Your Personal Matchmaker
Traditional Japanese Matchmaker