Happy New Year! Best Wishes for Love and Prosperity in 2022!
Announcement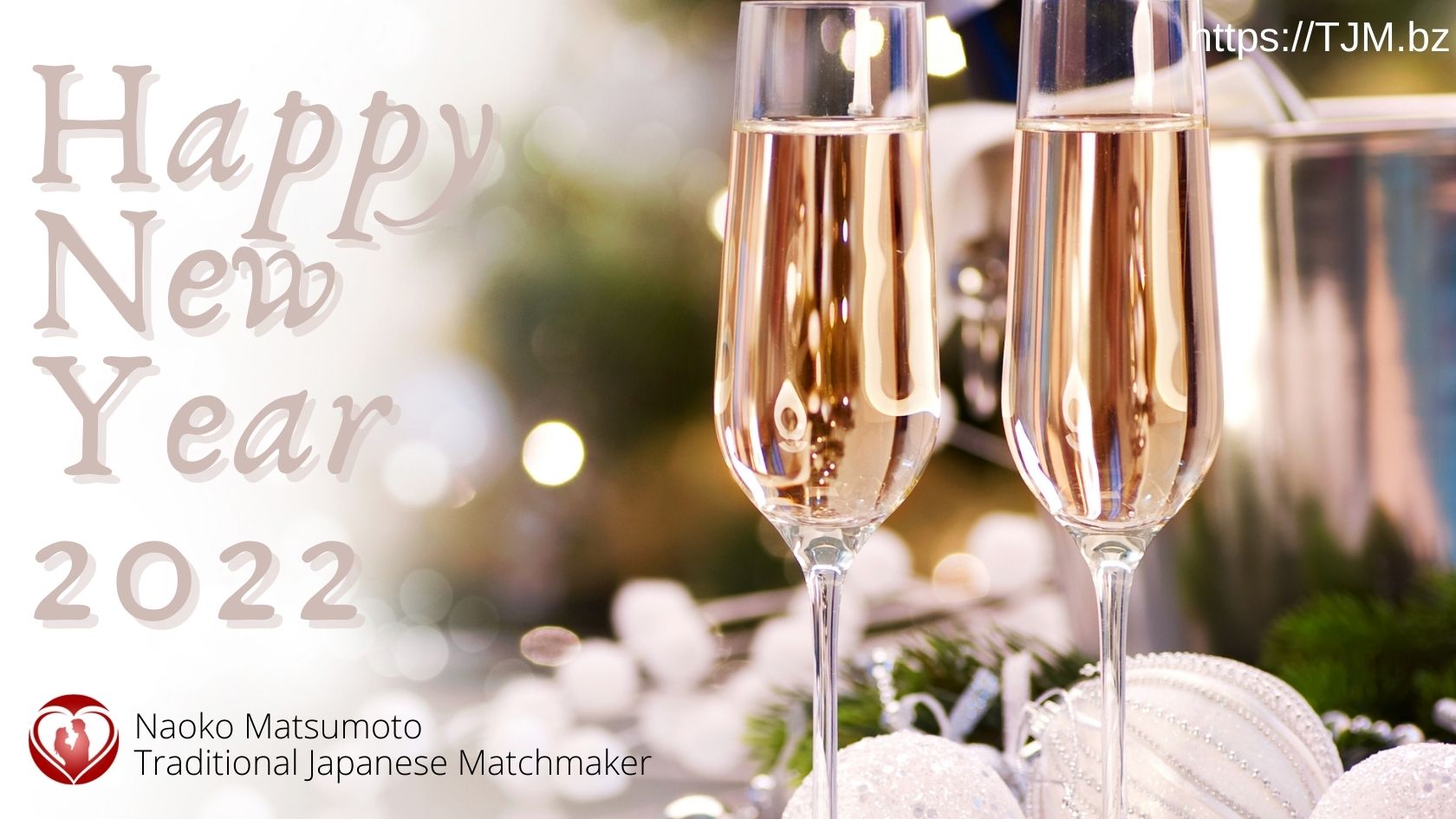 Happy New Year! Best Wishes for Love and Prosperity in 2022!
Thank you for being one of TJM's VIP clients. We are glad and excited to work with you in finding your lifelong partner.
At the very beginning of 2022, I would like you to make three commitments to yourself.
Three Commitments 
・Prioritize Love
・Prioritize Your Dreams
・Prioritize What You Want to Do in Your Life
Think back to your daily routine. You may work to survive every day, put your dreams somewhere far away, and choose to do something you really don't like.
The same day will come tomorrow and the day after tomorrow, repeatedly. You may be afraid of changing your routine, but you can choose to be brave and do it within a few seconds when you decide to focus on your three commitments.
I will tell the story of one of our former female members.
A few years ago, we had a very sophisticated Japanese woman as a client. Her career was very high up the corporate ladder as she was in an important position in her company. At that time, she was nearly in her late 30's when she started to look for her lifelong partner.
At first, it seemed like it was too hard for her to come down from her high position even though we found a gentleman for her. She attended our singles' events and met more gentlemen, but she didn't get any results. Because she was prioritizing her work all the time, her love seeking journey was not successful.
One day, at a matchmaking consultation for her, I suggested that she would have success if she chose to focus on her three commitments, as follows.
Three Commitments 
・Prioritize Love
・Prioritize Your Dreams
・Prioritize What You Want to Do in Your Life
After that, she decided to quit her job and started to focus on "love".  She strongly wanted to meet a gentleman and start a family. Meanwhile, she sincerely started communicating with a man we introduced and it didn't take long before they decided to get married.
Her colleagues did not approve of her quitting her job. But it was fine for her since she realized that it is most important for her to do something that she wanted to do and be with someone whom she loved.
After making these big decisions, she relocated to the US and started a new life with him. She made her dreams come true all at once. She really changed her life. She said she would have kept working for her company until she retired if she didn't make commitments. Yes! The fact that she chose to focus on her three commitments worked!
Time went by….
I was surprised to receive a Christmas card from her this month. In the picture on the card, I saw a little adorable baby between her and her husband. I was almost crying with joy because another of her dreams came true.
"Congratulations!"
After talking to me she has kept focusing on her three commitments. Here they are one last time.
Three Commitments 
・Prioritize Love
・Prioritize Your Dreams
・Prioritize What You Want to Do in Your Life
Now she knew, how strong commitments work for her. It was not that she made a promise to her matchmaker, rather she made a promise to herself.
"Would you like to meet and marry a Japanese woman in 2022?"
If so, let's make three commitments today.
We, TJM's matchmakers will assist you!
Happy New Year! Best Wishes for Love and Prosperity in 2022!
Naoko Matsumoto
Founder & CEO of Traditional Japanese Matchmaker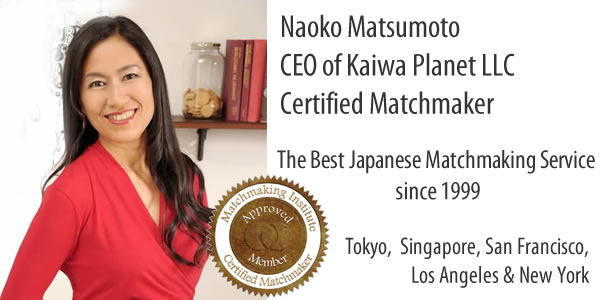 Traditional Japanese Matchmaker is the best dating and matchmaking service in Japan that is specialized for single professionals and Japanese women established in 1999. Please click the link below to sign up for TJM's Free Registration if you are truly interested. We look forward to assisting you in finding your Japanese wife.
Naoko Matsumoto
CEO and Your Personal Matchmaker
Traditional Japanese Matchmaker