Congratulations! TJM's First Successful Marriage of 2020
Blog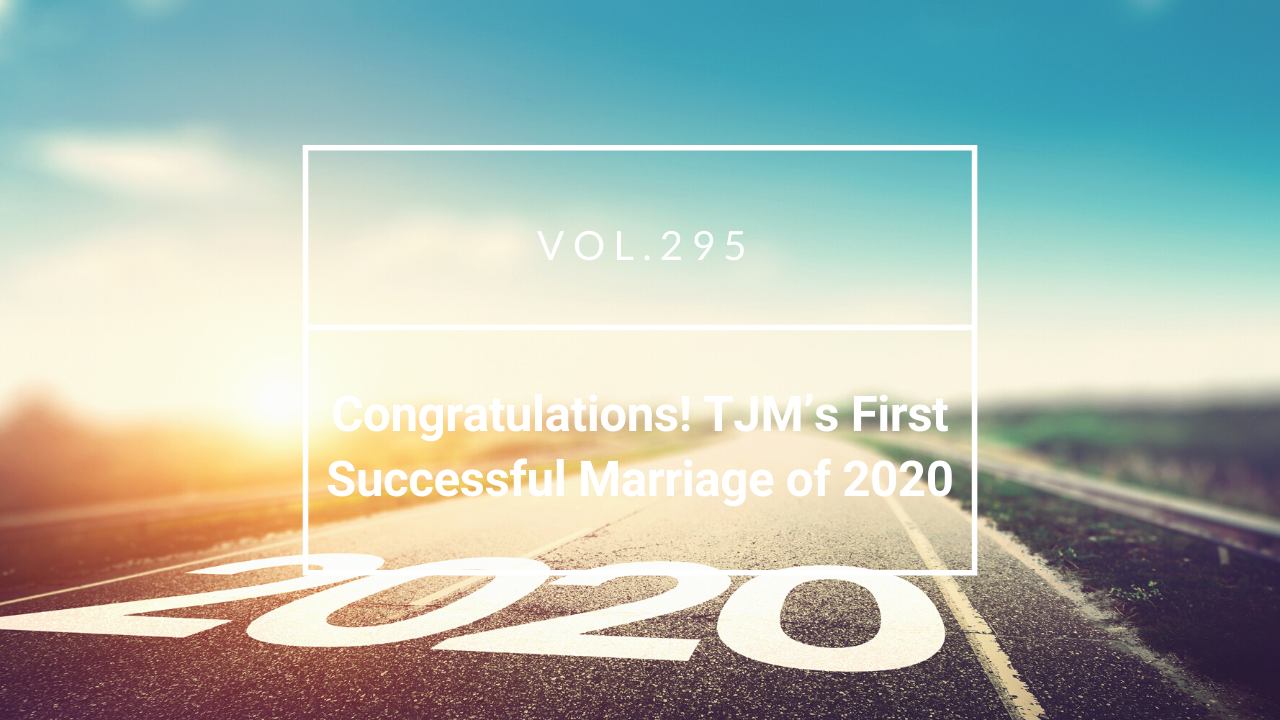 Congratulations! TJM's First Successful Marriage of 2020
Last week, we heard that one of our member couples got engaged and will have their wedding ceremony in Japan in February 2020. Congratulations! This is our first successful marriage of 2020 and TJM's staff members are very pleased to hear the wonderful news!
She had just become our member since October 2019. So, this is one of our quickest cases in our records.
Some of you may say that "speedy marriage" doesn't mean anything, but "finding the right person" is most important.
Yes, we agree.
However, life is short and not making decisions will mean that fewer of your goals are met during your lifetime. And, delaying a decision is the same as not making a decision as often a delay means nothing happens. Please see the image below.
If you are a quick decision maker, you can make more dreams come true than a slow decision maker.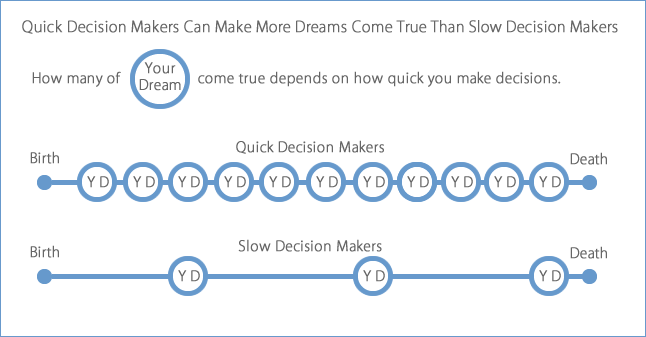 It is said that successful businessmen are quick decision makers and that is why they are able to achieve their many goals. 

If you want to make more of your dreams come true and enjoy a happy and fulfilling life with your loving partner, then making more quick decisions will allow you to achieve more of your goals.
The year of 2020 has started and one month has almost passed. We have many happy couples who are ongoing and will achieve their goals soon. 
If finding a beautiful Japanese woman is your top priority of 2020, contact us today!  We look forward to assisting you!!!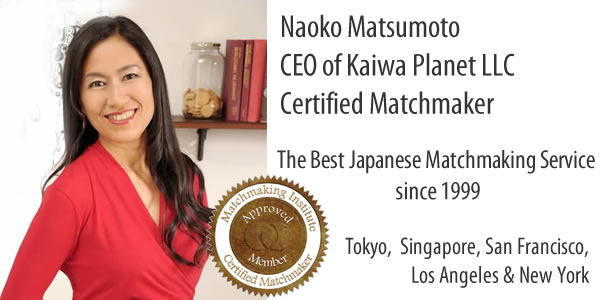 Traditional Japanese Matchmaker is the best dating and matchmaking service in Japan that is specialized for single professionals and Japanese women established in 1999. Please click the link below to sign up for TJM's Free Registration if you are truly interested. We look forward to assisting you in finding your Japanese wife.
Naoko Matsumoto
CEO and Your Personal Matchmaker
Traditional Japanese Matchmaker