We Wish You a Very Happy New Year in 2017!
Australia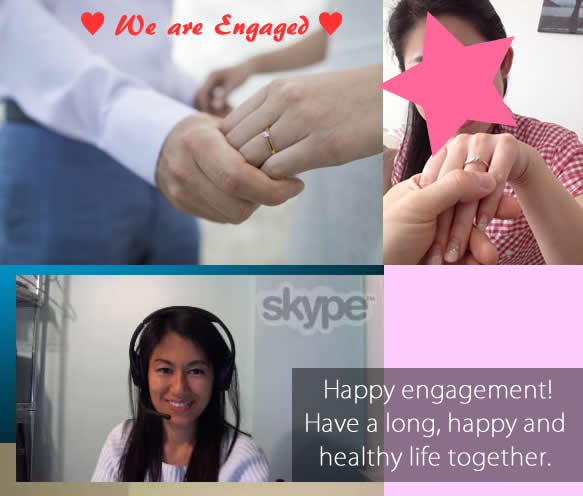 We Wish You a Very Happy New Year in 2017!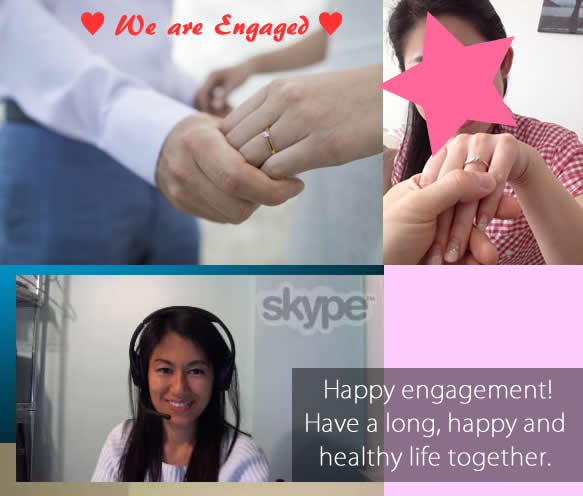 ♥ We are Engaged ♥
I heard this wonderful news from one of our members at her last consultation in 2016.
"Congratulations!"
We are VERY happy for you!
She visited Australia where he lives, and spent a wonderful holiday with his family. I hope sharing their happy news may inspire all of our members who want to get married in 2017.
She became our member two years ago. We have held monthly consultation sessions with her. Consultation sessions are one of our unique services. At a consultation session we confirm the status of their relationship and we discuss strategies for him/her to reach their goals.
When you use typical online dating websites, you may waste your time with fruitless relationships that go nowhere without understanding the reasons for failures  and you may not be sure where you stand with your relationships since there is no one to help you. By contrast, working with a matchmaker is a much smoother process since the matchmaker helps both the male and female to understand whether there is any chemistry and if the relationship is going well or not. It is a big benefit for all members whose time and efforts are not wasted.
We expect to announce many more happy couples in 2017 since we have many members who are currently in the process of realizing their dreams as our members. Our mission is to assist them with big hearts and increase the opportunities for them to meet beautiful Japanese women.
The next meet and greet with Japanese women event in Tokyo is on July 1st 2017. Plan to travel to Japan and be ready to meet beautiful Japanese women in Japan!
http://beret-ex.jp/fx/18
We are offering Free Skype Consultations for men all over the world who meet our qualifications. Before the consultation, your detailed profile needs to be completed.
https://meetjapanlady.com/Step1.htm
Naoko Matsumoto: CEO and Your Personal Matchmaker