Japanese Women Are Looking for Gentlemen Like You! – See Our Female Members' Updates
News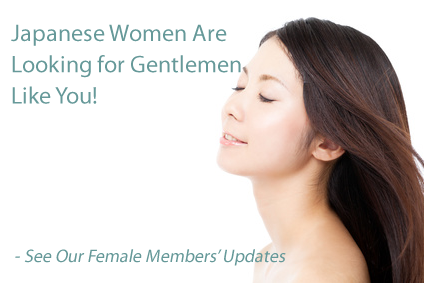 Japanese Women Are Looking for Gentlemen Like You! – See Our Female Members' Updates
You may have received our female members' Updated Info with simple info, last week. See the image below.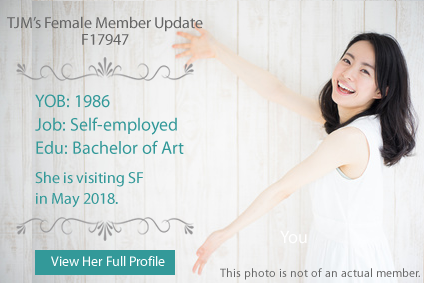 One of our female members, #F17947, is going to visit San Francisco in May 2018. If you are interested in meeting with her, we are happy to setup a meeting for you.
We have been looking for the best way to share our female members' detailed profile information and photos to all of our VIP Clients. However, at the same time, we need to protect our female members' privacy.
Therefore, we show our female members' detailed profiles and photos only to our male members who have signed up for our Free Profile Registration and have completed our Free Skype Consultation with one of TJM's Matchmakers.
All of our female members have also completed their profiles and were interviewed by one of our matchmakers. They also submitted their ID and completed some of the paperwork.
This is reasonable and fair for both male and female members.
Sometimes, I see that many dating websites such as Dating Asian Women, Russian women, and others show much information and photos of their female members on the internet in order to attract potential male clients. So, obviously they are not protecting their female members' privacy. In my opinion, these sites are very unfair to their female members. And, I would like to say to all women to consider your privacy and rights.
Our policy is to protect both our male and female members' privacy and safety by taking certain precautions. One way that we do this is we only provide minimal information about our female members in our newsletters. If you would like to see our female members' detailed profiles and photos, please sign up for our Free Profile Registration.
Here are the steps to take to see detailed information and photos of our female members. Then you may make contact requests.
Three Easy Steps:
Subscribe to our Newsletter
Click the link and complete our Free Profile Registration in our newsletter
Make an appointment for and complete our Free Skype Consultation
Japanese women are looking for gentlemen like you! And we hope that many of you take action now in order to meet Japanese women!
Speed Dating Event in Japan on July 7th 2018
If you haven't planned to visit Japan, we recommend to plan on July 7th 2018. We will host a speed dating event in Tokyo, so you can meet manybeautiful Japanese women in Tokyo in one day. Also we can arrange individual meetings for you. I am sure this is a great opportunity for you if you really want to marry a Japanese woman within a year!
Speed Dating Preregistration: Register now, and you will receive the info early.
https://meetjapanlady.com/event.html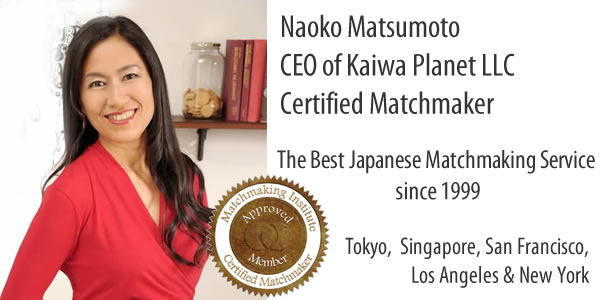 Dating and Matchmaking Service for Single Professionals and Japanese Women Established in 1999
We have been working as professional Japanese matchmakers for 18 years. We look forward to assisting you in finding your Japanese wife. Please click below to make an appointment for a Free Skype consultation if you are truly interested. We are happy to make an appointment with you after you have created your own profile. https://meetjapanlady.com/company.html

Naoko Matsumoto
CEO and Your Personal Matchmaker
Traditional Japanese Matchmaker