Why We Love? Why Him? Why Her? – Dr. Helen E. Fisher
Blog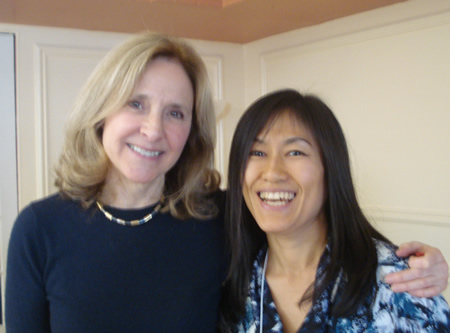 Why We Love? Why Him? Why Her? – Dr. Helen E. Fisher
We had a great chance to hear a lecture given by Dr. Helen Fisher, a successful American anthropologist and human behavior researcher.
For your reference, here is Dr. Helen Fisher's TEDTALKS which explains what she has discovered about "LOVE"
 Helen Fisher: The Brain in Love
http://www.ted.com/talks/helen_fisher_studies_the_brain_in_love/transcript?lang=ja#t-9712
Helen Fisher: Why We Love, Why We Cheat https://www.ted.com/talks/helen_fisher_tells_us_why_we_love_cheat/transcript

Here she explains love, "Around the world, people love.They sing for love, they dance for love,they compose poems and stories about love.They tell myths and legends about love.They pine for love, they live for love,they kill for love, and they die for love."
We do not usually think about "Why We Love?" but there are reasons why we choose him and why we choose her. She has been studying "LOVE".
In her lecture, she explained love with 2 photos:
Women get intimacy from face-to-face talking, men tend to get intimacy from side-by-side doing. She explains that this is because for millions of years, women nurse their baby in front of them, yet men hunt animals.
I remembered when I first dated an American man; he always sat next to me at the restaurant. I was wondering why he didn't sit in front of me. I asked Dr. Helen Fisher at the lecture, and she said that is his attachment. He was comfortable when sitting down next to me. To summarize, our relationship did not last very long, and I realized that I was like one of his male friends who was sitting down next to him. I was not his girlfriend!!!
Anyway, Dr. Helen Fisher gave us some very important words at the end of the lecture:
"Treat them as THEY want to be treated" instead of "Treat them as YOU want to be treated."
I believe that men and women who can follow these words will have happy love lives.
Naoko Matsumoto
Founder & CEO of Traditional Japanese Matchmaker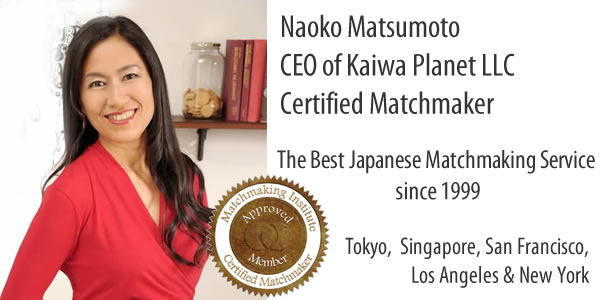 Traditional Japanese Matchmaker is the best dating and matchmaking service in Japan that is specialized for single professionals and Japanese women established in 1999. Please click the link below to sign up for TJM's Free Registration if you are truly interested. We look forward to assisting you in finding your Japanese wife.