Japan to finally be Compliant with Hague Convention on Child Abduction in April 2014
Blog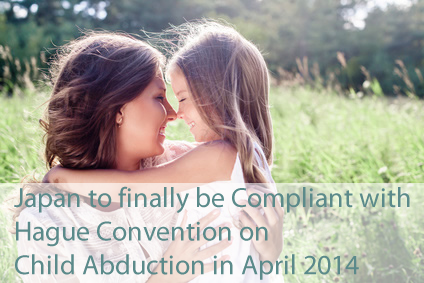 Japan to finally be Compliant with Hague Convention on Child Abduction in April 2014
One of my friends in Wisconsin shared this story about his friend, John. John was married to a Japanese woman and they had a child. They appeared to be a happy family. One day, John's wife traveled to Japan with their child, and they never returned to the US.
Most likely, there were issues between John and his wife, but he couldn't do anything about it since in Japan there was no international regulation such as the Hague Convention at that time.
Other similar cases have happened. Many foreign parents feel like his/her children have been kidnapped, but the Japanese government does nothing to prevent this from happening.
Why?
In many cases, Japanese wives had been victims of domestic violence, so they just decided to travel to Japan with their children in order to escape the violence at home. Simply deciding to return to Japan without discussing it with her husband might not be the best decision. However, if her husband has a violent tendency, she will often want to protect herself and her children first by simply escaping the violent home life. Japanese government has been in the stance of protecting these kinds of Japanese wives. That is most likely why the Japanese government has not signed up for the international regulations for all of these years.
Deciding to join with the Hague Convention is a controversial issue for the Japanese government in Japan. However, they finally decided to join.
http://japandailypress.com/japan-to-finally-be-compliant-with-hague-convention-on-child-abduction-in-april-2014-2338345/
I think this is good news for our male members. The most important thing is that husband and wife should always be open to discussing domestic issues between them, and trying to work things out. Talking and working together is always better than fighting and going separate ways. Most of the time, couples realize that seemingly big issues are not that big after all.
By the way, TJL has not had one of their married couples divorce in 15 years. Why?  Because our clients seek happy marriages and TJL is very successful at matching the best couples together. And, we always support our members' complete satisfaction and happiness!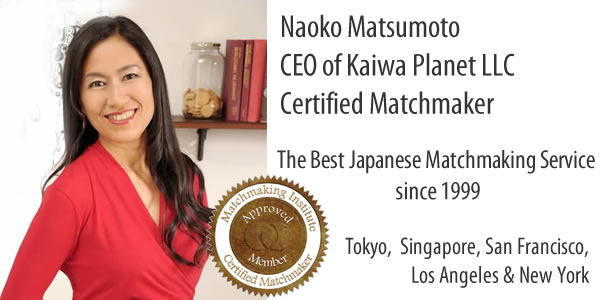 Traditional Japanese Matchmaker is the best dating and matchmaking service in Japan that is specialized for single professionals and Japanese women established in 1999. Please click the link below to sign up for TJM's Free Registration if you are truly interested. We look forward to assisting you in finding your Japanese wife.
Naoko Matsumoto
CEO and Your Personal Matchmaker
Traditional Japanese Matchmaker